12th February 2021, Skopje – Deepening the economic cooperation, as well as speeding up the implementation of crucial infrastructure projects to enhance the connectivity between the Republic of North Macedonia and the Republic of Bulgari were the topics discussed at the meeting held on Friday between the Minister of Finance, Fatmir Besimi, and the Ambassador of the Republic of Bulgaria, Angel Angelov.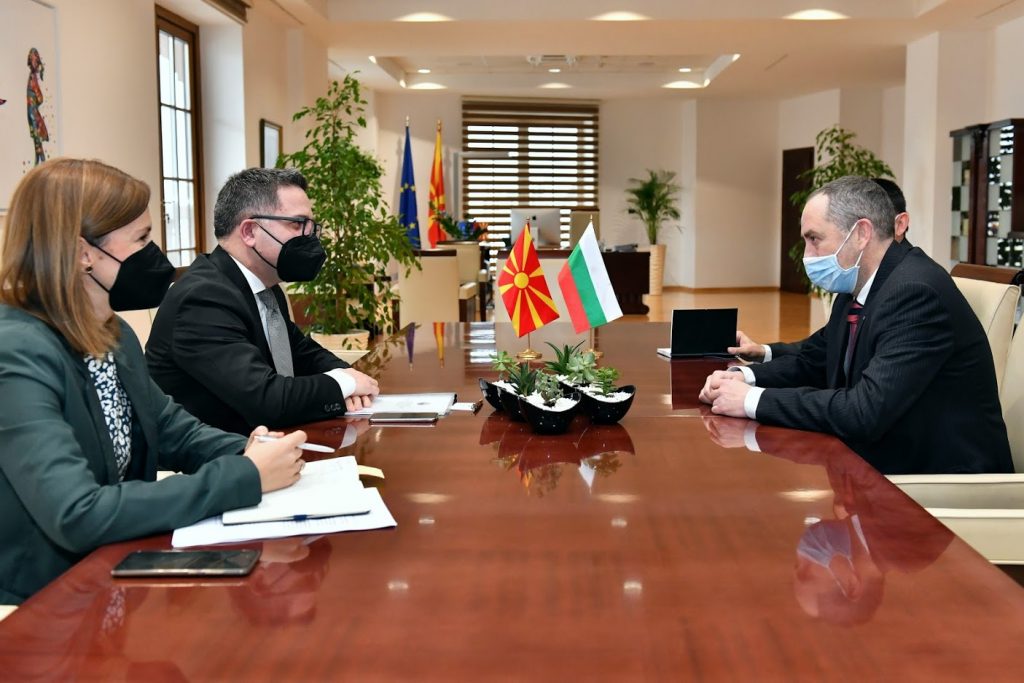 "As regards transport infrastructure, Government of the Republic of North Macedonia is committed to construction of Rail Corridor VIII. Funds have already been provided for the first and the second phase, while grant funds under IPA 2 Program are allocated for the third phase, with the procedure for the financial close ongoing", Minister of Finance said.
Construction and modernization of Road Corridor VIII infrastructure is also ongoing, i.e. Kafasan border crossing with Republic of Albania on the west up to Deve Bair border crossing with Republic of Bulgaria on the east.
They also discussed about further improvement of both efficiency and effectiveness of public consumption through implementation of the Public Financial Management Reform Program, as the main objective of the Twinning Project "Strengthening the Budget Planning, Execution and Internal Control Functions". Under the Project, the Ministry of Finance cooperates with the Ministry of Finance of the Republic of Bulgaria, as one of the twinning partners in this Project.