25th February 2021, Brussels – The plan aimed at recovery from the COVID-19-induced crisis and accelerated economic growth, the Economic and Investment Plan of the Western Balkans and the Common Regional Market Action Plan, the realization of which will transform the region, thus providing for more contemporary, greener and increasingly digitalized economies, as well as better networking with the EU single market, were topics discussed at the meeting in Brussels between Minister of Finance, Fatmir Besimi and the EU Commissioner for Neighbourhood Policy and Enlargement Negotiations, Olivér Várhelyi.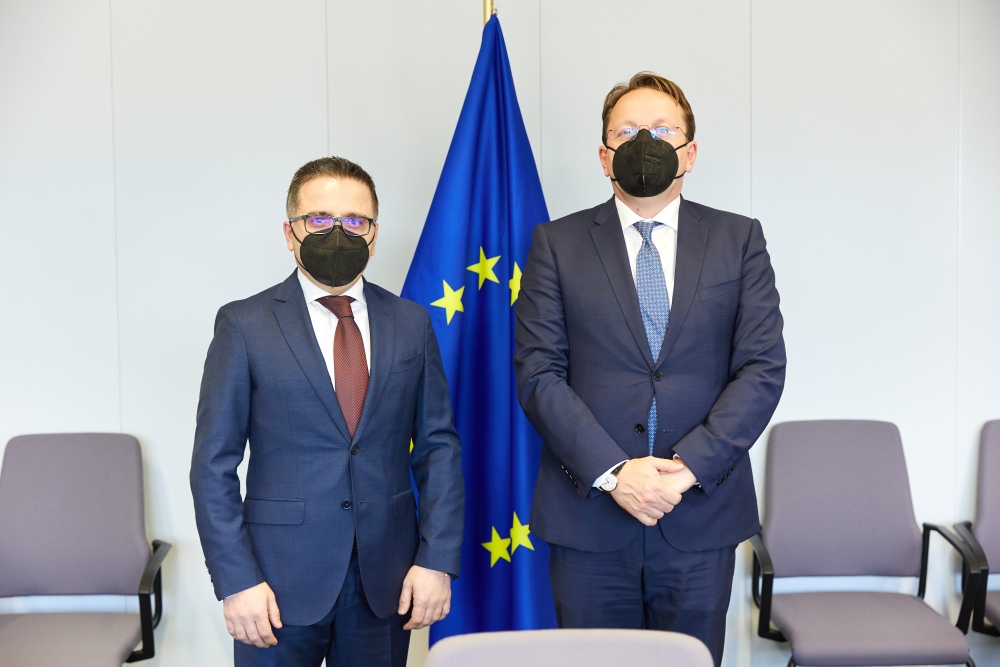 Being guided by the EU Economic and Investment Plan, we have revised the single list od projects by prioritizing the major infrastructure projects, being important for the country's growth, Minister Besimi said, thereby adding that under the Economic and Investment Plan, the country would apply for technical assistance and grants for infrastructure projects, being part of the single list of projects.
In this respect, efforts are being made for submitting application for investment grant aimed at co-financing the railway section Kriva Palanka – Deve Bair, thus providing funds for financing the eastern part of Railway Corridor VIII, and application for the respective investment grant will also be submitted, being aimed at co-financing the Waste Water Treatment Station Skopje, thus providing for reducing the respective loans.
EU Economic and Investment Plan provides the Western Balkan countries with access to European grants in the amount of EUR 9 billion, whereby additional investments amounting to EUR 20 billion, are planned therefor.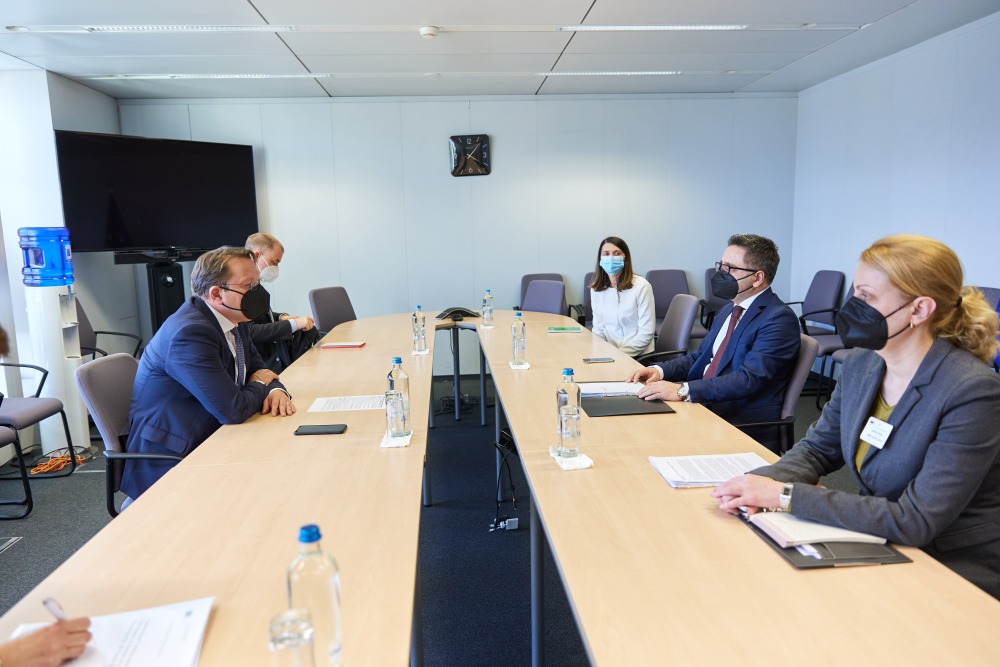 Even according to the most conservative EC forecasts, the implementation of the investment plan may boost the growth in the Western Balkan countries by at least 3.6 p.p..
What is very important is to create, together with the Western Balkans, all conditions aimed at recovering from the crisis, with the investment package being the hearth of this plan.
Investment package pertains to projects in crucial areas such as transport, energy, environment, digital economy and investing in the youth population and the private sector.
Moreover, what Minister stressed at the meeting was that the Government was committed to increase the absorption of IPA Funds by proposing well-elaborated (well thought out) projects, the implementation of which could start soon.
Both parties concluded that the integration of the Western Balkan countries in the EU was of key importance for the stability and the safety in Europe.