26th February 2021, Brussels – "EU integration will provide opportunities for higher growth. Maximum efforts are put to strengthening this strategic commitment by laying sound foundations, which will provide for implementing the crucial reforms" – Minister of Finance said at the meeting with the Deputy Director for Neighborhood Policy and Enlargement Negotiations within the European Commission, Maciej Popowski, held in Brussels.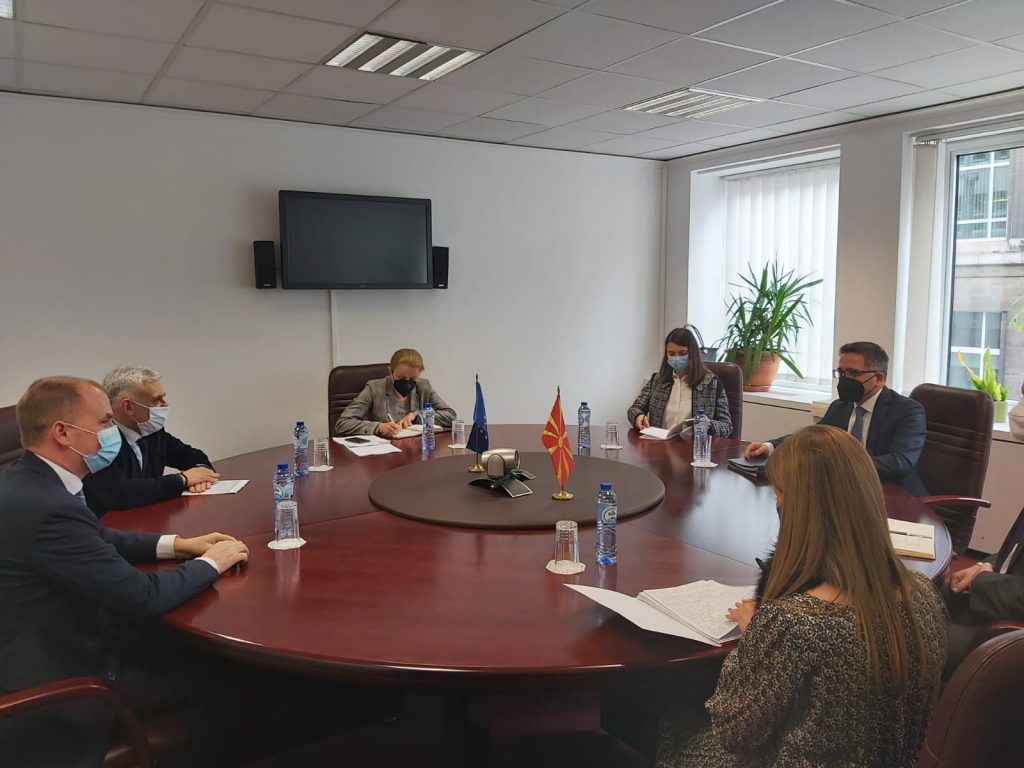 During the meeting, it was underlined that the Western Balkan countries were a strategic partner to the EU and that enlargement negotiations must be opened without further delaying the European path of the countries in the region. NATO membership and commencement of the EU accession negotiations could significantly contribute to both the investment activity and the implementation of the structural reforms.
As regards the strategic priorities, Besimi stressed that the efficient absorption of the EU pre-accession assistance and the enhancement of the established IPA financial management and control system aimed at adjusting the management system with the structural funds, would be a given a priority this year.