At the last day of the working visit to Luxembourg, Prime Minister of the Republic of North Macedonia, Zoran Zaev, and Minister of Finance, Fatmir Besimi, had a working meeting with Intelligent Sensing Solutions – IEE S.A management team.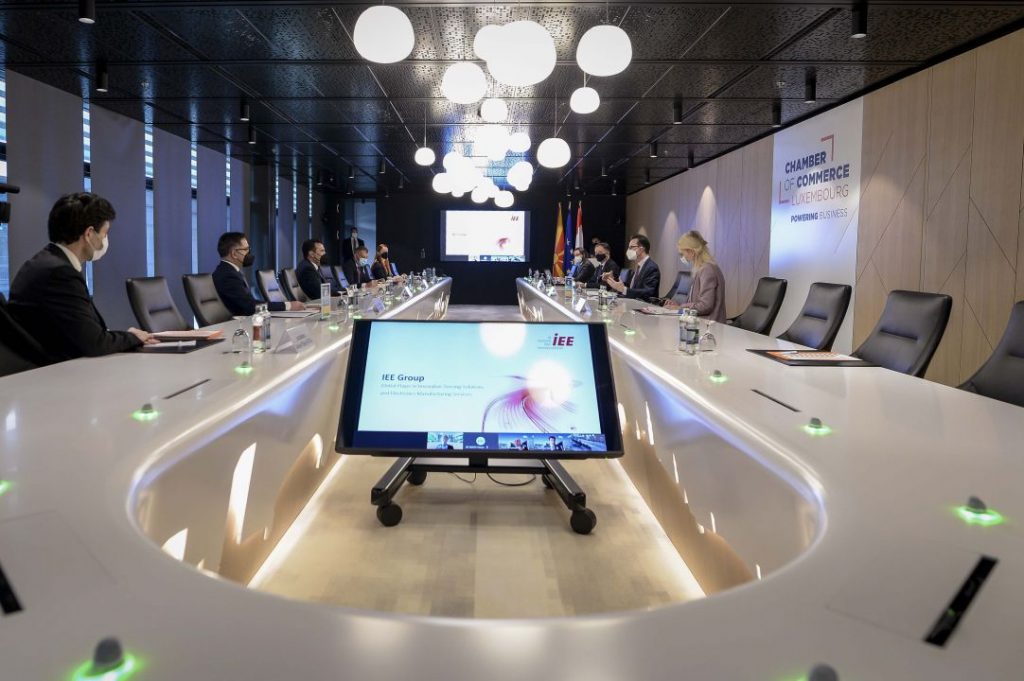 At the meeting, company management, a leader in the field of innovative technological solutions in the automotive industry and the advanced medical technology, was presented the possibilities to invest in North Macedonia. Prime Minister Zaev and Minister of Finance Besimi presented the advantages North Macedonia offers to investors.
The meeting with Intelligent Sensing Solutions managers took place in the Chamber of Commerce of Luxembourg. Its general manager, Carlo Thelen, also attended the meeting and expressed interest in enhanced cooperation among the companies from both countries to be realized through the two Chambers of Commerce working closely.