6th September 2021, Skopje – European Investment Bank continues supporting the country and the region, expressing readiness to invest in new projects, as stated at today's meeting between the Minister of Finance Fatmir Besimi and EIB Vice President Lilyana Pavlova, held prior to the beginning of the First Annual Conference "Economic Recovery and Growth Beyond COVID".
So far, EIB has invested more than billion euros in North Macedonia. Support has been extended for many major projects in road and rail infrastructure, water supply, energy, wastewater treatment, accompanied with support to small- and medium-sized enterprises with funds made available through the Development Bank of North Macedonia.
During the meeting, contentment was expressed for the progress achieved in the past period as regards the implementation of the credit line for SMEs. Requests for disbursement of the first tranche under the sixth credit line in the amount of EUR 100 million, Finance Contract being signed therefore this year, are expected to be submitted by the end of this month. Under the Finance Contract, financial support for at least 300 projects of SMEs is expected to be provided, geared towards supporting the economic recovery of SMEs in the country.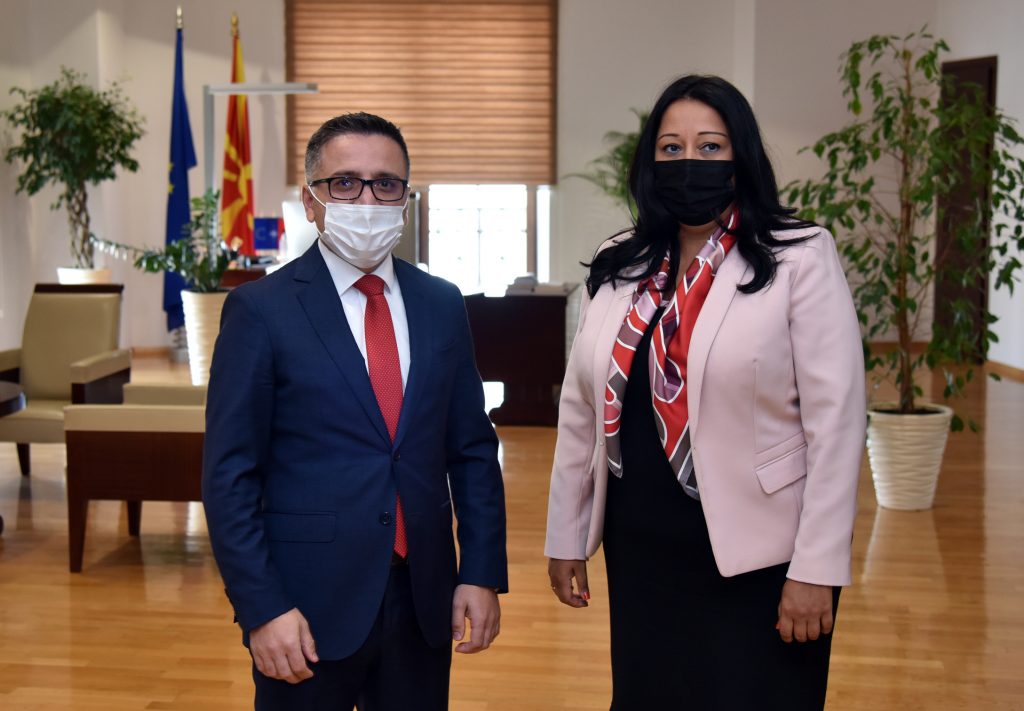 Minister of Finance Fatmir Besimi acknowledged the support extended by EIB in the process of EU accession, expressing confidence that successful cooperation will continue in the coming period as well.
At the meeting, EIB expressed readiness to expand its support for the energy efficiency, the sustainable mobility and the digital projects on the Wester Balkans and in North Macedonia, in line with the EU Economic and Investment Plan, as well as in the area of fire fighting.
-We are happy to agree on our common priorities for the Republic of North Macedonia, support to the economic recovery, a greener, inclusive and more sustainable economic model. We are also ready to provide financial support and technical advice for the setting up of financial instruments in the country to the benefit of the private sector, stated EIB Vice President for Western Balkans, Lilyana Pavlova.
Support was also extended to the Government efforts in using the green sustainable economic model in implementing the priority projects, which are part of the Economic and Investment Plan, adopted by the EC in 2020, spurring the long-term economic recovery and development of the region, such as support to implementation of phase 3 of Rail Corridor 8 towards Bulgaria, construction of Wastewater Treatment Plant in Skopje, gas interconnector with the Republic of Greece. Grant financing under WBIF instrument of the European Union is announced for the respective projects.