1st April 2022, Skopje – Ministry of Finance, together with the World Bank, are working on establishing investment funds in the country geared towards supporting companies in the filed of green and digital transformation. Solutions in preparatory stage, which are part of the draft study prepared by WB, in particular, Green and Digital Economy MSME Fund (FITD) and Strategic Green Investment Fund – infrastructure and investments support (FZA), were discussed at the meeting held between the Minister of Finance, Fatmir Besimi, and North Macedonia Innovation and Competitiveness Ecosystem Technical Assistance (ICETA) and Financial Sector Mission led by Massimiliano Paolucci, WB Country Manager for North Macedonia.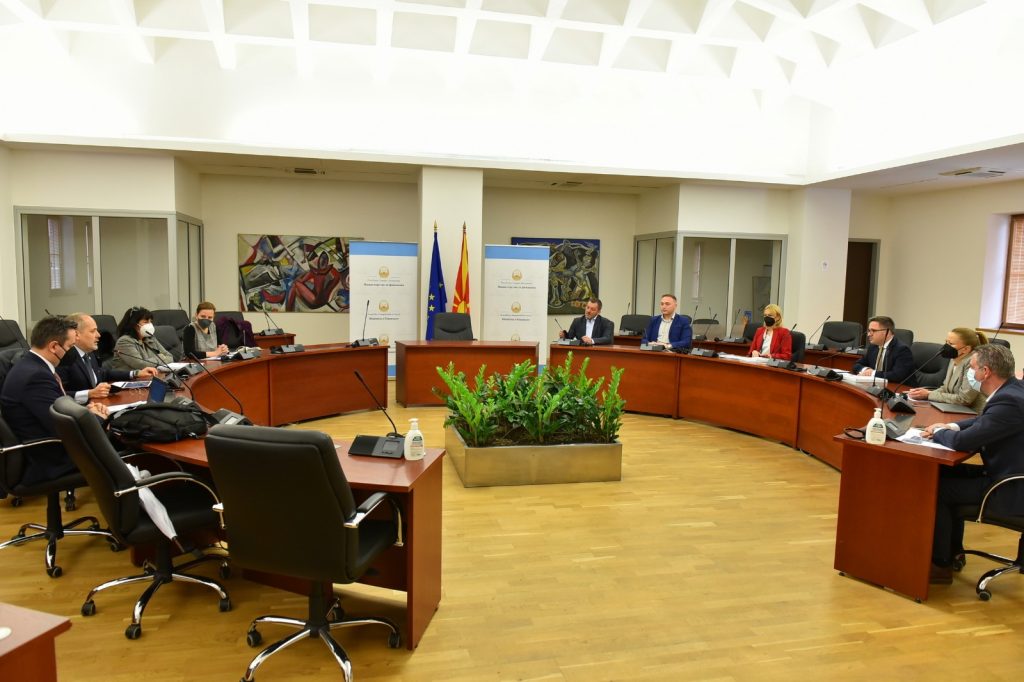 Establishment of these Funds stems from the need for financial support for start-ups and innovative enterprises, which need funds for the purpose of development, but cannot provide them through the traditional financing, as well as companies' investments in green and energy efficiency projects.
Investments in innovations, new products, digital transformation, expansion into new markets, equipment modernization, productivity boosting and introduction of eco standards in the production, will contribute to both companies recovering in the post-COVID period and accelerated growth.
Both Funds are part of the financial instruments envisaged in Ministry of Finance's Growth Acceleration Plan, supporting public and private investments, aimed at yielding an average annual growth rates of more than 5%. Priority areas include boosting the competitiveness of the economy and improving the quality of life, geared towards many priority areas, such as green economy, digitalization, innovations and technical development, physical infrastructure and human resources development, as well as social cohesion.