25th May 2022, Skopje – On Saturday, in Vienna, Minister of Finance, Fatmir Besimi participated in the Central and Eastern Europe Forum, organized by "Euromoney". This Forum is considered to be the most important gathering for the financial market participants interested in the Central and Eastern European region, thus bringing together finance ministers, central bank governors, representatives of large banking groups, investment funds, international financial institutions, regional groups and representatives from the insurance sector.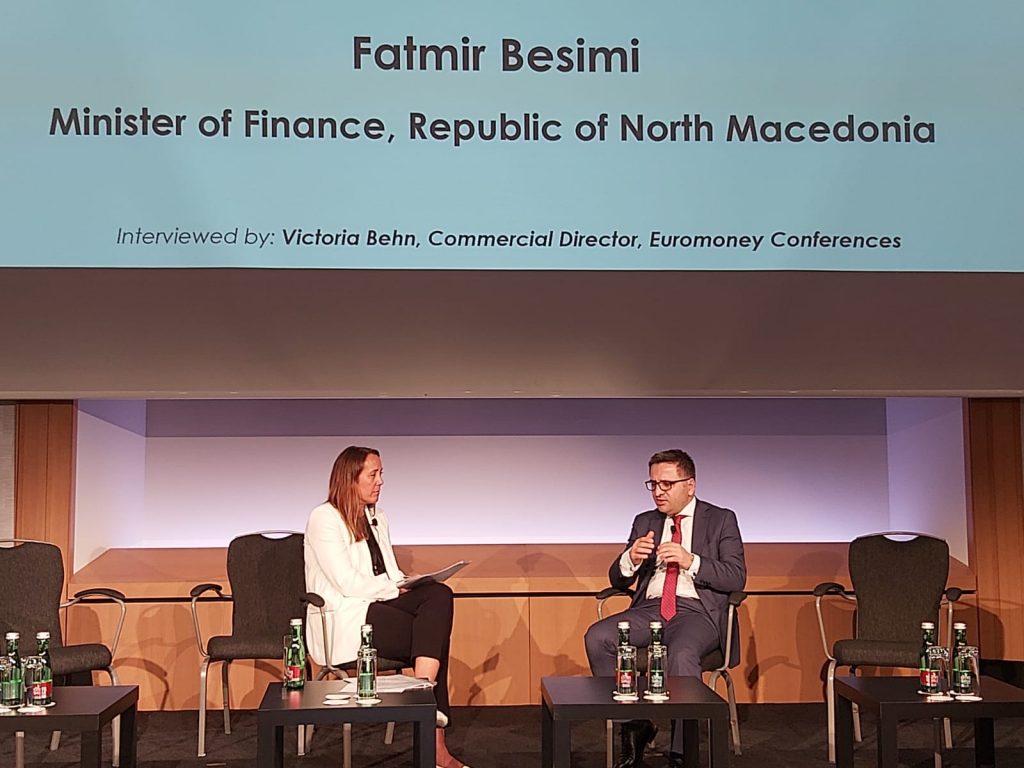 At the Forum, Minister addressed the policies implemented by the Government so as to overcome the crisis, as well as the efforts the country made to create a favorable business environment.
"Keeping contact with investors in these times is of crucial significance. For the purpose of boosting the competitiveness to attract investors, we are committed to preserving as much favourable environment as possible. It does not mean that we rely only on competitive wage levels. On the contrary, we continue to focus on improvement of the infrastructure, good governance and especially human capital through modernization of the educational system. Under the current environment, where impact of energy crisis is hampering the growth, we plan to increase investments in renewables. Together with the structural reforms on board, opportunities are being created for continuing the cooperation not only with the current, but also with potential foreign investors", Minister said.
He emphasized that our approach to attracting investments was changed, being aimed at investments and investors that bring greater added value. The rightness of this approach already yields the positive results reflected in the agreements reached for new investments, amounting to EUR 200 million in 2021 alone, accounting for around 20% of the total investment portfolio in TIDZ in the period 2010-2020. Over the last 18 months, the number of potential investors approaching the North Macedonia Free Zones Authority increased, however, the expansion of capacities by the existing investors, is also evident.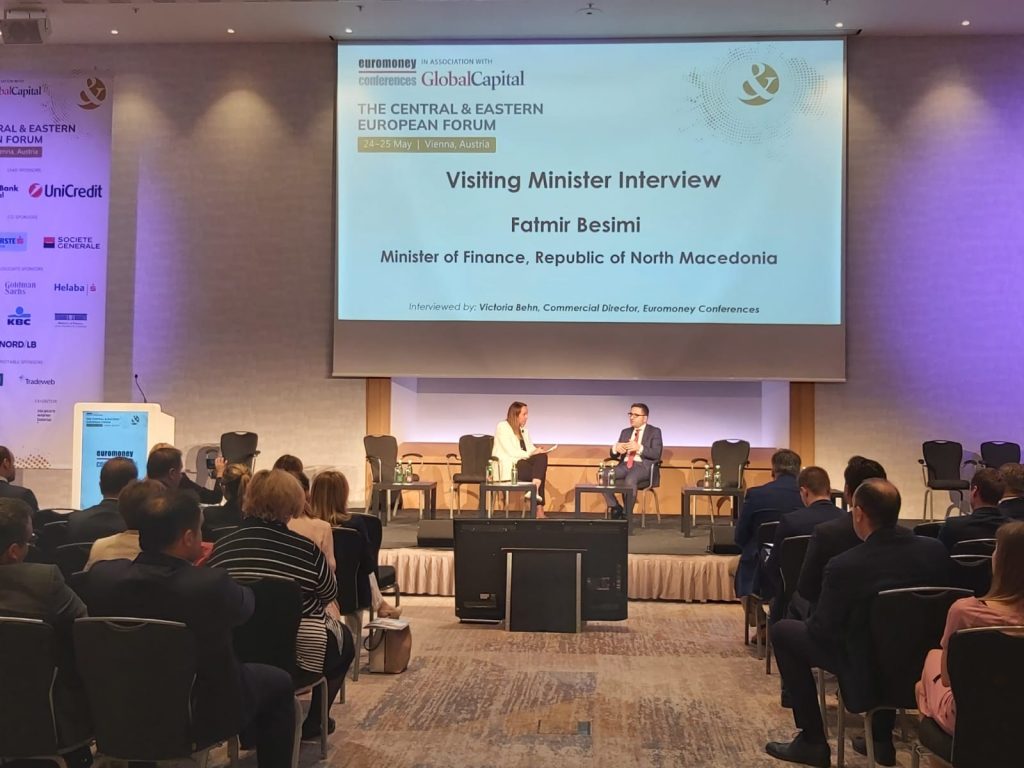 The new approach also involves restructuring of the existing portfolio, focusing on pharmaceutical production, energy, transport, as well as investments with significant potential for growth. Our geographical position, competitive wage level and skilled labor are the advantages that might urge investors to transfer their production to our country.
EU is our major trading partner, with most foreign direct investments coming from Europe. Against such background, the integration of the Republic of North Macedonia and the entire Western Balkans is of primary political, security and geostrategic interest for both the region and the EU. Our country is committed to its EU agenda, whereby EU, only by having all countries in the region as its members, will be a strong, resilient, secure and prosperous.
Central and Eastern Europe Forum, has been, for over 25 years, bringing together publishers, investors, intermediaries and policy makers from Central and Eastern Europe and broader, aimed at ensuring connectivity and gaining useful insights, as well as assisting in setting the agenda for the upcoming year.