29th May 2022, Skopje – Sunday afternoon, Minister of Finance, Fatmir Besimi, welcomed World Bank Delegation headed by WB Vice President for Europe and Central Asia, Anna Bjerde. The meeting, also attended by WB Regional Director for the Western Balkans, Linda Van Gelder, new Regional Director for Western Balkans, Xiaoqing Yu, and WB Country Manager for North Macedonia, Massimiliano Paolucci, took place ahead of the Second Annual Conference of the Ministry of Finance commencing tomorrow in Skopje.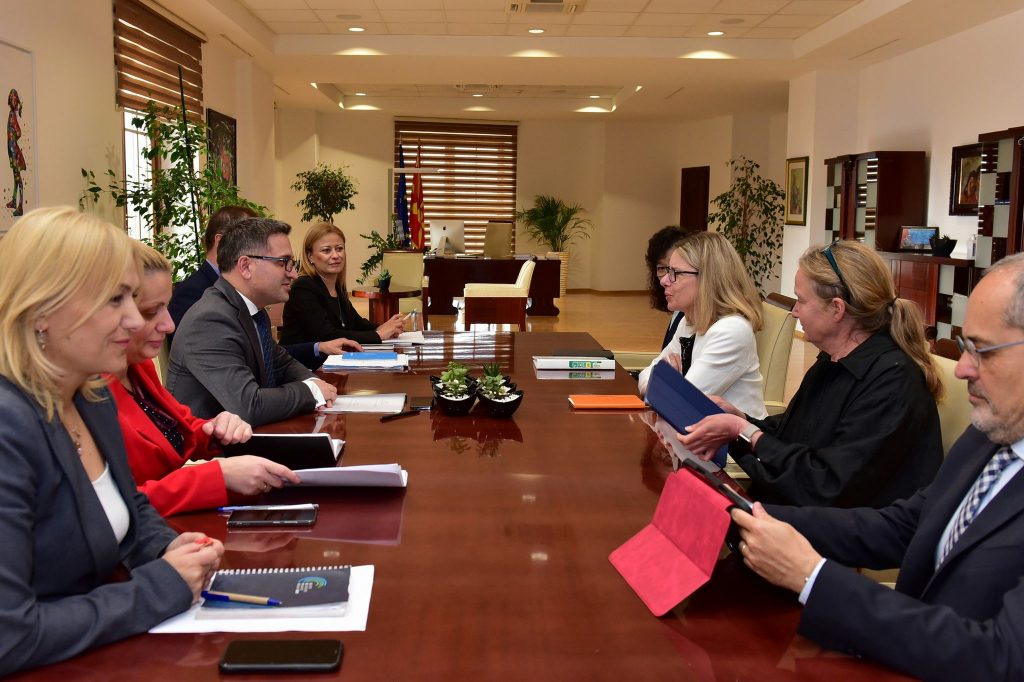 During the meeting, both interlocutors tackled the impact of the prevalent energy and price crisis and the war in Ukraine, with the Minister talking about the measures and the policies undertaken by the Government, in the medium term, as response to the crisis and protection of the living standard of the citizens and liquidity of the economy. As the Minister pointed out, the Government remains committed to macroeconomic stability and fiscal consolidation on the medium and the long run, all to the end of achieving accelerated economic growth.
"In 2021, following the COVID-19 pandemic, national economy recovered as per the expected dynamics. This year, economic activity, although affected by the economic consequences arising from the Russian-Ukraine conflict, is expected to get back to the pre-COVID trajectory, projected at 3.2%. In the medium term, economic activity is expected to gain pace with average growth rates above 5%, Minister Besimi said, expressing his contentment for the support extended by World Bank to the country for creating and implementing accelerated growth reforms.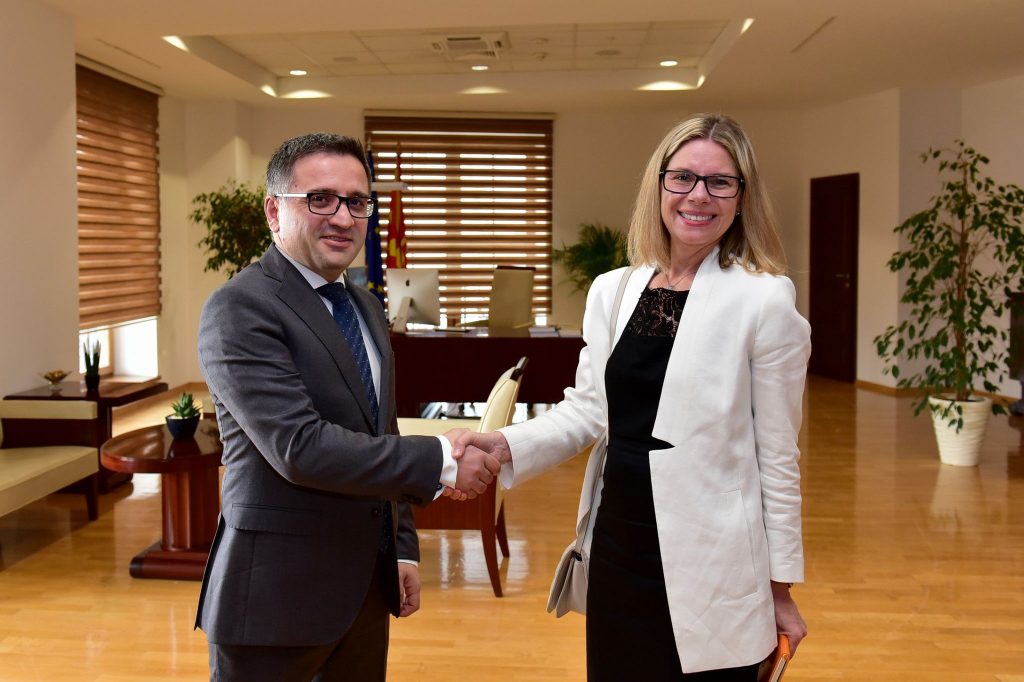 Cooperation with this international financial institution is based on the Country Partnership Framework, focusing on energy efficiency, digitalization, improvement of road and rail infrastructure, as well as municipal services, education projects, social services, etc. World Bank support is reflected in more than 60 completed projects exceeding US$ 2.8 billion and nine ongoing projects totaling US$ 480.8 million, focusing precisely on the areas set in the respective Strategy. We received such substantial support from the World Bank when coping with the health and the economic crisis caused by COVID-19 pandemic. In the coming period, activities can be aimed at sustainable growth, human capital, as well as infrastructure projects, defined as priorities in the Growth Acceleration Plan. The Plan offers new mechanisms and instruments for project financing, with the expected public and private sector investments amounting to more than EUR 8 billion.
Tomorrow and the day after, World Bank Delegation will take part in the Second Annual Conference of the Ministry of Finance, titled "Sustaining Growth in Times of Uncertainty and Beyond". Focus will be placed on several pillars: Macro-economic challenges in turbulent times, Resilience, competitiveness and regional cooperation, Energy, green transition and infrastructure, and Beyond crisis: Drivers for sustaining growth.