28th June 2022, Skopje – EBRD funds amounting to EUR 188 million, will be geared towards implementing three major infrastructure projects in our country- Skopje-Blace Highway and Photovolatic Power Plants Oslomej 2 and Bitola. Yesterday, Parliament approved both laws on sovereign guarantee, as prepared by the Ministry of Finance. Funds will be made available upon signing the agreements by EBRD, Public Enterprise for State Roads, Power Plants (Elektrani) of North Macedonia and Ministry of Finance.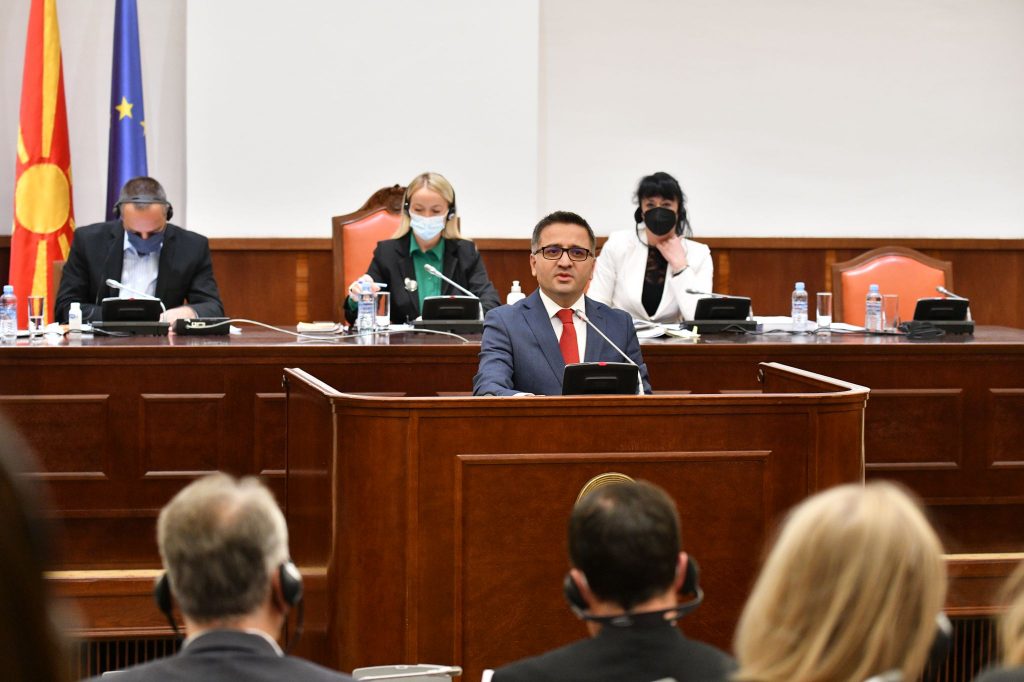 Minister of Finance, Fatmir Besimi pointed out, not long ago, that implementation of these projects is of exceptional significance for the country's development. Construction of the second sub-section of Skopje-Blace Highway covering around 10.5 km, will provide for significant improvement of the mobility and the trade, and the road safety, thus shortening the travel time and increasing the opportunities for social and economic development at both national and regional level. Project will be implemented by the Public Enterprise for State Roads, to be financed with EBRD funds, amounting to EUR 167.6 million, WBIF investment grant amounting to EUR 20.82 million and WBIF grant as technical assistance (technical assistance and supervision) in the amount of EUR 5.68 million. In addition, EBRD allocates grant amounting to EUR 0.35 million for preparing e-mobility national strategy and action plan on road infrastructure.
What is extremely important in times of energy crisis, is implementing the ESM Solar PV Transition Project, covering construction of Photovoltaic Power Plant Oslomej 2 with installed capacity of 10 MW and Photovoltaic Power Plant Bitola with 20 MW installed capacity, with ESM (Power Plants of North Macedonia) as the Implementing Agency thereof. This investment will provide for new employments, thus having positive effects on the social aspect in these two regions, where both Photovoltaic Power Plants are planned to be constructed.
"Primary objective of ESM Solar PV Transition Project, is to provide assistance in attaining the European norms for greenhouse gas emission, as well as meeting the environmental goals and commitments of the Republic of North Macedonia. Thus will positively impact the environment, since putting the Photovoltaic Power Stations into operation, will contribute to reduced electricity generation from the Thermal Power Plants", Besimi said elaborating on the Law in the Parliament.
Project's total investment value is EUR 25.5 million, which will be financed by AD ESM – Skopje with EBRD loan, amounting to EUR 19.8 million secured with a sovereign guarantee, WBIF instrument grant in the amount of EUR 5 million, as well as AD ESM own funds amounting to EUR 0.7 million.