29th August 2022 – Projects amounting to more than EUR 150 million are being implemented in the country with the support of KfW. Pace of their implementation and future cooperation on new projects were the topics discussed today during the meeting of Minister of Finance, Fatmir Besimi, with the German Ambassador to North Macedonia, Anke Holstein, and the new Director of KfW Office, Moritz Remé.
KfW is part of the KfW Banking Group (KfW Bankengruppe), responsible for financial cooperation with the developing countries. The Bank, with the support of the Embassy of the Federal Republic of Germany in the country, carries out the financial cooperation within the bilateral development cooperation with the Federal Republic of Germany. It provides long-term capital and encourages investments in infrastructure, financial systems and environment protection. Its mission to the Republic of North Macedonia is to promote sustainable development, as well as to support both the process of transition and the accession to the EU.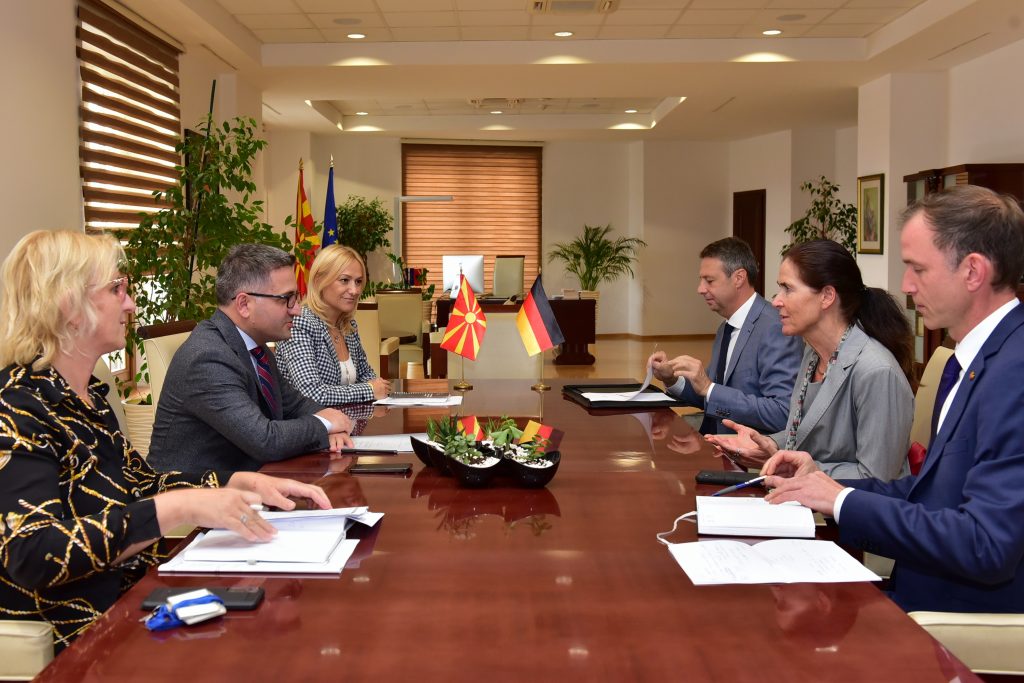 At the meeting, Minister of Finance expressed gratitude for the continuous support extended to the country by both the Federal Republic of Germany and KfW, expecting for the new Bank's management to continue and intensify the support. The projects include the Irrigation Program North Macedonia in the amount of EUR 80 million, the second phase of the Wind Park Bogdanci in the amount of EUR 18 million support from KfW, District Heating System Bitola with EUR 39 million from KfW, as well as rehabilitation of student dormitories in the amount of EUR 20 million.
"KfW extends significant support to North Macedonia, with the support to the energy sector, expansion of the electricity generation capacities and district heating system in Bitola being of crucial importance at the moment", Minister Besimi pointed out.
KfW have expressed interest in cooperating on many projects, such as the Wind Park Miravci, Photovoltaic Power Plant Bitola and Solar District Heating Bitola, as well as implementation of the third phase of the rehabilitation of six HPPs.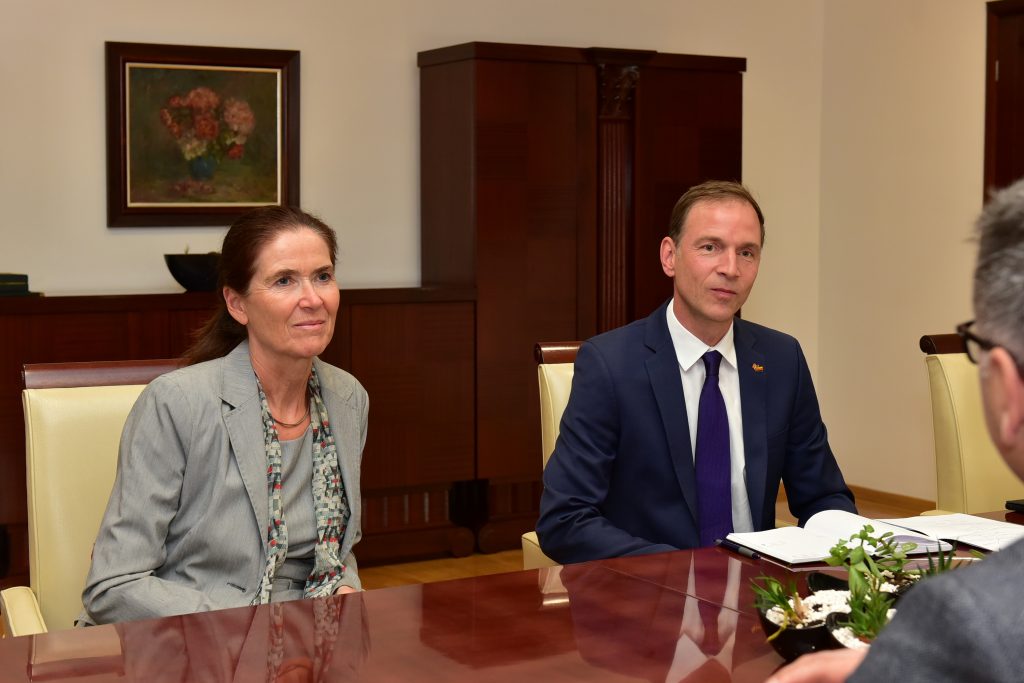 During the meeting, implementation of capital investments was pointed out as one of the Government's priorities. Despite the crisis, this year's Supplementary Budget envisages a record high capital investments in the amount of EUR 520 million. These funds will be used to support the companies included in the implementation of capital investments, the implementation of which will contribute, in the long run, to economic growth, boosted competitiveness of the country, as well as strengthened regional cooperation through enhanced infrastructure. On the long run, it implies sustainable economic growth.
Federal Republic of Germany is our major supporter and partner on our road to EU and development of the society. It is also our major trading partner. Government of the Federal Republic of Germany has invested EUR 500 million in the country so far.