7th October 2022, Skopje – Strengthening the economic cooperation between the Republic of North Macedonia and the United Kingdom, scaling up foreign investments in our country, as well as deepening the cooperation in the field of public financial management, were among the crucial topics discussed at today's meeting of the Minister of Finance, Fatmir Besimi, with the British Ambassador to North Macedonia, Matthew Lawson, and the Deputy Chief of Mission in our country, Julianne Smith.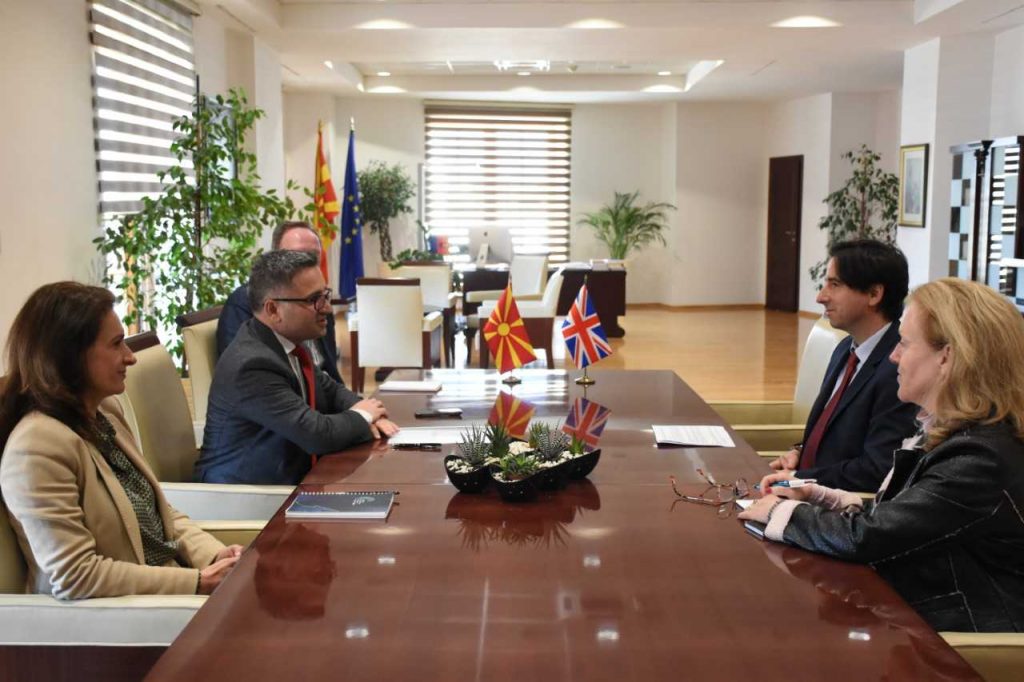 In 2021, trade with the United Kingdom accounted for 11.3% of the total trade, accounting for 10% in the first seven months this year alone. Export to the United Kingdom, totaling EUR 177.8 million last year, increased by 24%, with the import amounting to approximately EUR 100 million in the first seven months in 2022.
As regards the Western Balkan countries, the United Kingdom has made the most direct investments in North Macedonia in particular.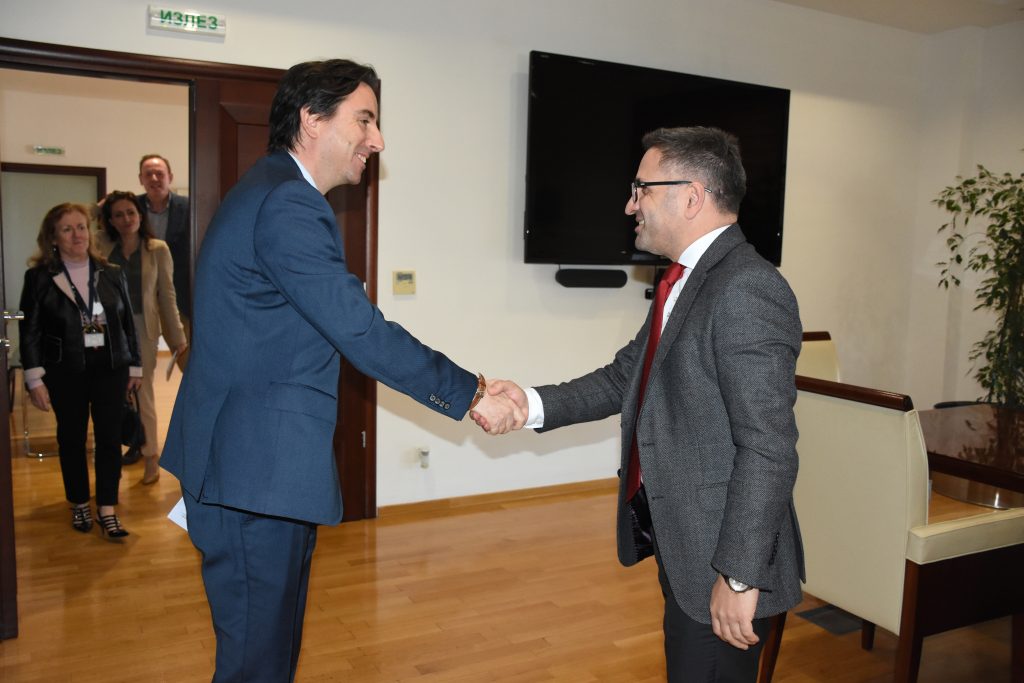 Our country's progress in the EU integration processes was commended at the meeting. Thereby, as NATO partner countries, they both emphasized the importance of advancing the cooperation in the field of rule of law and fight against crime. Cooperation between the customs administration authorities, in particular in the field of prevention, investigation and fight against customs fraud, is of crucial importance.
Besimi congratulated the Ambassador on his appointment, wishing him much success and a fruitful cooperation in the field of public finances.