26th October 2022, Brussels – Republic of North Macedonia belongs to the European family and can always rely on the support from the European Union. EU is our major partner in implementing the reforms on the road to EU integration, carrying out major and priority projects, with its vital role as well in supporting the policies and the measures implemented by the Government in coping with the crisis, Minister of Finance, Fatmir Besimi, pointed out at today's meeting with the European Commissioner for Budget and Administration, Johannes Hahn, which took place in Brussels.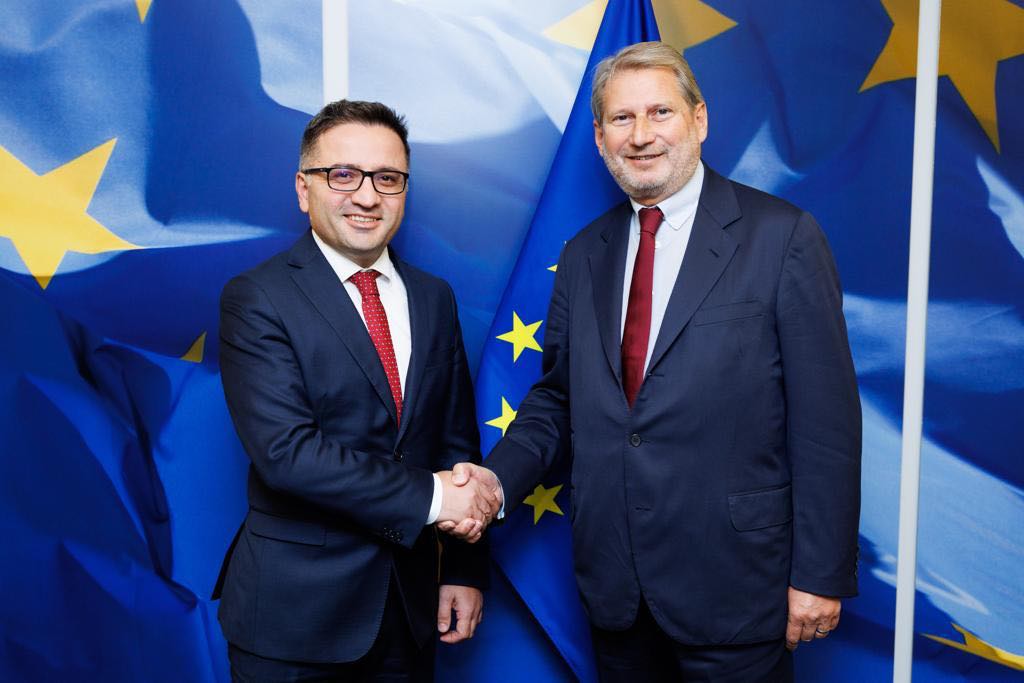 During the meeting, the Minister emphasized the Government's efforts to both respond to the challenges arising from the crisis and continue implementing the accelerated economic growth policies. He also underlined the adoption of the Organic Budget Law, which is to bring about crucial changes in the public finance management, as well as the continuous efforts the Ministry of Finance puts into strengthening the fiscal transparency and the effective management when preparing the Economic Reform Program, a vital document in the accession process.
Ministry of Finance requested EC for a macro-financial assistance and, during the meeting, EC gave a green light that the country can, as during the COVID-19 crisis, rely on the support under this instrument.
"Third year in a row, our country, as worldwide, has been facing crisis. After the two-year COVID-19 crisis, energy and price crisis followed. Several sets of anti-crisis measures were adopted during the COVID-19 crisis, amounting to EUR 1.1 billion, aimed at supporting the citizens and the businesses, followed by two sets of measures in the amount of EUR 750 million to cushion the blow of the ongoing crisis.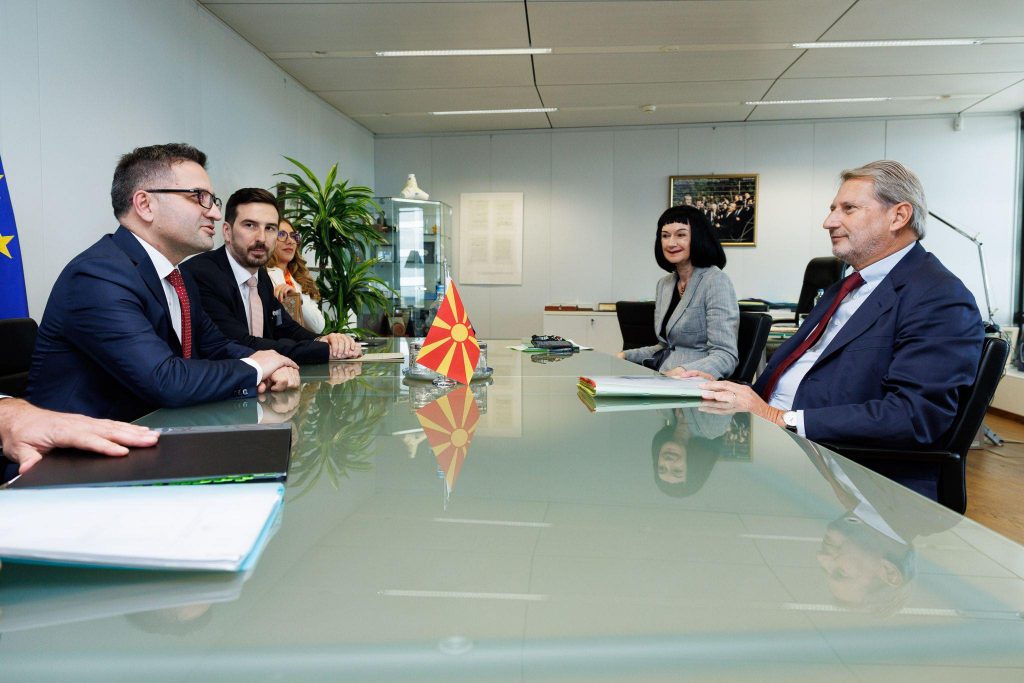 In order to ensure subsidized electricity supply price for the citizens and around 750,000 businesses on the regulated market, budget funds in the amount of EUR 240 million were allocated to ESM for the purpose of electricity generation and heating energy. Hence, support extended to both the citizens and the businesses reached EUR 1 billion, putting a significant pressure on the Budget and the public debt. However, it is important that the international financial institutions have recognized the policies we implement, hence we have managed to ensure the financing of the Budget with the lowest cost possible", Minister Besimi said.
At the meeting, Minister Besimi and European Commissioner Hahn also discussed about the activities under the EU accession process following the holding the first Intergovernmental Conference and launching of the screening process, as well as the implementation of the recommendations noted in the North Macedonia Report 2022.