24th November 2022, Skopje – Minister of Finance, Fatmir Besimi, met in MoF's building, his counterpart from Montenegro, Aleksandar Damjanovic, thereby affirming the sound economic cooperation between the two countries, as well as the possibilities for its further strengthening.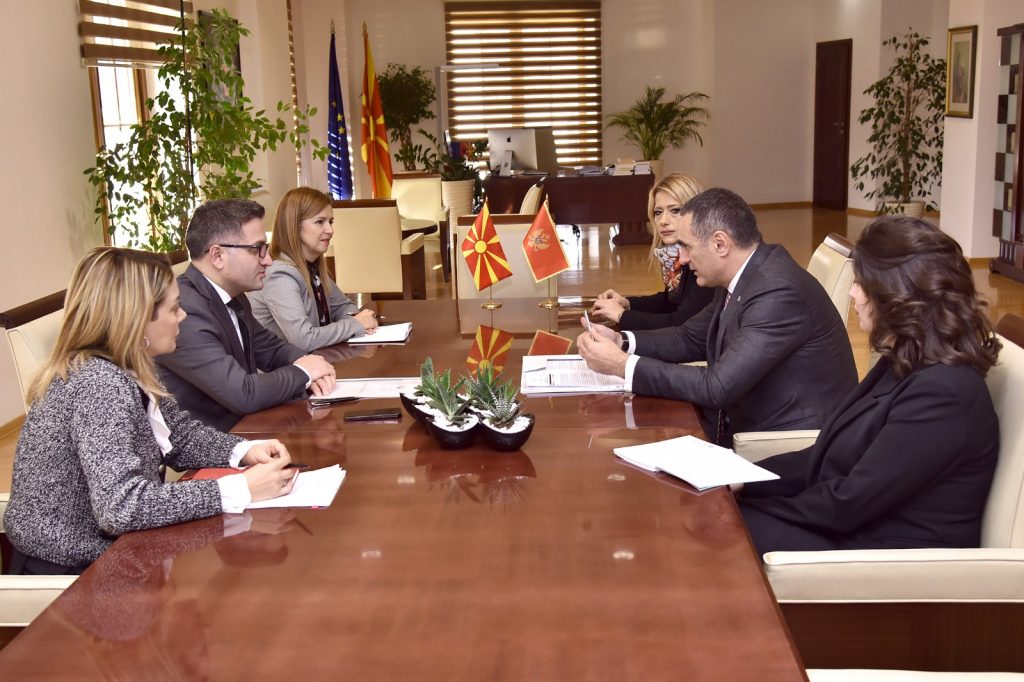 During the meeting, both Ministers touched upon the general economic developments in the light of the crisis, the measures taken to cope with the consequences of the economic crisis, as well as the fundamental macroeconomic policies, being pursued. They exchanged their experience as regards the solutions applied in the area they cover.
Besimi and Damjanovic confirmed the successful implementation of the agreements signed between both countries, pertaining to promotion of the economic cooperation and the investments, thereby emphasizing that all available opportunities should be used so as to strengthen the mutual economic cooperation. Therefore, the drawn conclusions pertain to considering all opportunities and taking initiatives so as to strengthen the mutual cooperation via more frequent expert meetings.
In addition, they, as representatives of two countries paving their way towards EU membership, exchanged their experience as regards meeting the criteria therefor. Minister of Montenegro offered to share Montenegro's experience as regards the chapters covering these areas, with the Ministry of Finance of the Republic of North Macedonia. Thereby, the significance of the regional cooperation and the countries' capacities to use the resources available under the European Funds, was also stressed.
Trade of goods between the two countries exceeds EUR 30 million, picking up by approximately 27% in 2022.