28th November 2022, Skopje – Capital investments are one of the Government's top priorities, being projected in the amount of EUR 790 million under the 2023 Budget. Their implementation is significantly supported by the international financial institutions. European Bank for Reconstruction and Development (EBRD) is among the major supporters of significant projects pertaining to infrastructure connection, environment protection, energy independence and similar, the country implements.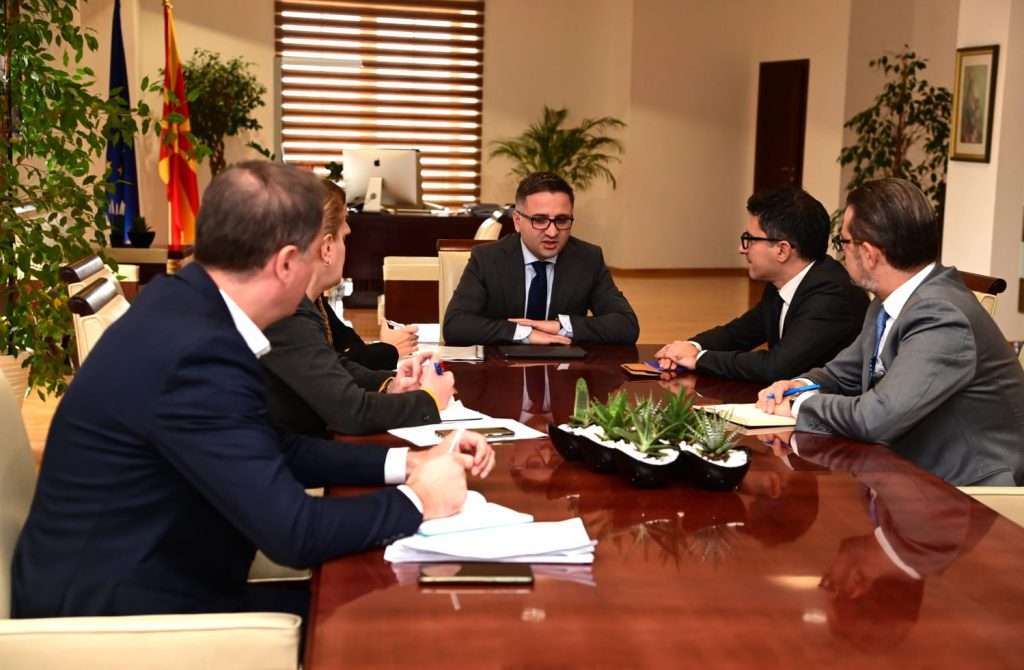 Project implementation, as well as the continued cooperation between the Government of the Republic of North Macedonia and EBRD were today's topic of discussion between Minister of Finance, Fatmir Besimi, EBRD Director for the Western Balkans, Matteo Colangeli, as well as EBRD Head of North Macedonia, Andi Aranitasi.
"Infrastructure projects, energy and utilities infrastructure are planned to be intensified under the 2023 Budget". Rail Corridor 8 towards Bulgaria and Kichevo – Bukojchani road section are among the priority projects being implemented with the support of the EBRD. At the same time, with EBRD's support, during 2023, the implementation of Solid Waste Project will commence, for which the Parliament gave green light, expected to be signed in the first half of January 2023. EBRD is the most active international financial institution with an active portfolio in public investments of over EUR 800 million, most of which, i.e. more than EUR 500 million, in the transportation sector", Minister Besimi pointed out.
In light of the energy crisis, he also stressed the significance of the projects aimed at increasing the domestic electricity generation and maintaining stability in its supply for the citizens and the business sector.
Greece – North Macedonia Interconnector is particularly significant from this aspect, for which the Government expects EBRD support for EUR 16 million, thus reaching the financial close thereof. So far, for the purpose of implementing this Project, funds in the amount of EUR 25 million have been provided from EIB, and EUR 12 million as WBIF grant.
EBRD is expected to also provide support for carrying out the construction of Sveti Nikole – Veles and Gostivar – Kichevo gas pipelines.
Topics of discussion also pertained to the opportunities for further EBRD support aimed at the private sector, by extending credit lines under favourable terms and conditions via the domestic commercial banks, particularly focusing on the credit lines that would allow access to funds for both the business sector and the households, all to the end of increasing the energy efficiency and reducing the electricity costs.
Minister Besimi expressed his gratitude for the support EBRD provides in preparing and implementing the priority projects, as well as with respect to the efforts our country puts in implementing the reforms, paving the way to EU accession.
EBRD has been operational in the country since 1993, investing in 167 projects to date.