22nd September 2019, Skopje – Minister of Finance Nina Angelovska is one of the seven "super" women digital entrepreneurs in the world, – Woman – Ambassador for Digital Trade by the United Nations (UN). Within the 74th session of the UN General Assembly, being held in the period 23rd – 28th September in New York, Angelovska will be selected as one of the first women – ambassadors for digital trade. It is a matter of exclusive and unique recognition, awarded by the UN body dealing with trade, investments and development issues UNCTAD (UN Conference on Trade and Development), as part of the UNCTAD-led eTrade for all initiative.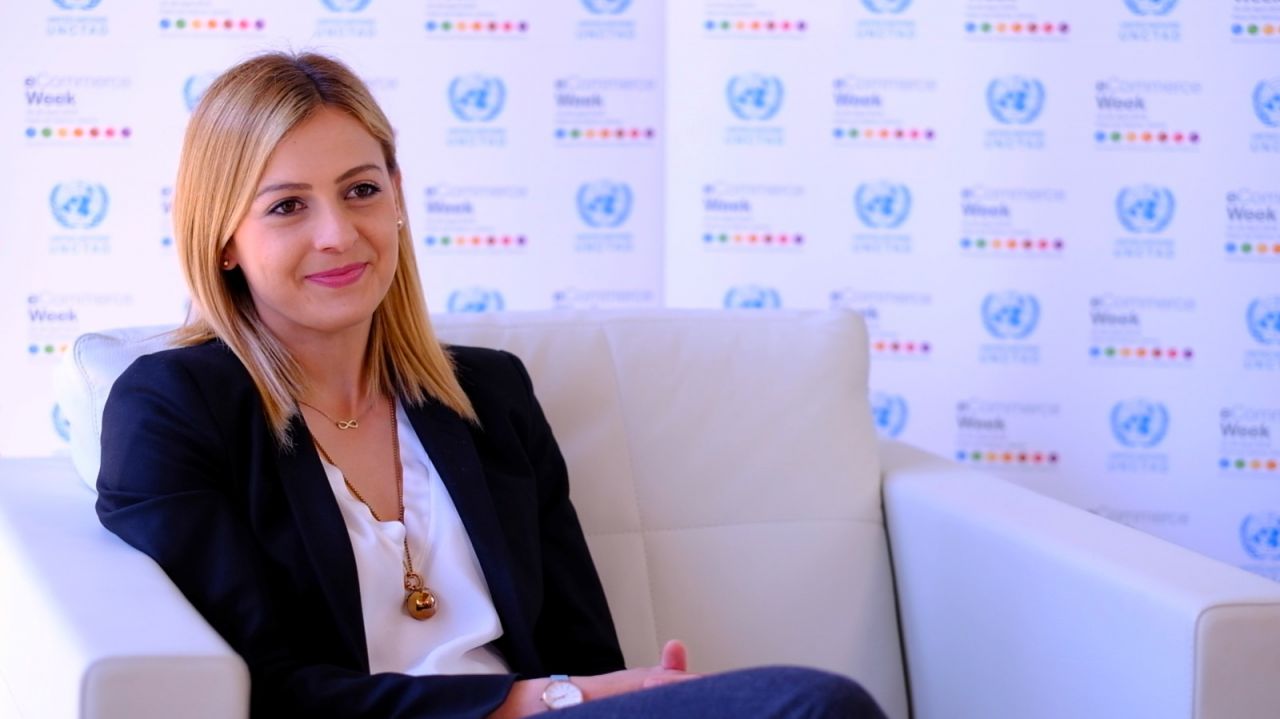 Women- ambassadors for digital trade will join world leaders as they review the progress made in the implementation of the 2030 Agenda for Sustainable Development, the objectives of which will be discussed.
Representatives of the UNCTAD-led eTrade for all initiative underlined that the "super seven" has been selected in order to encourage and inspire women in the world to undertake initiatives and take advantage of the benefits global digital economy brings, being constantly developed. Harnessing the positive impact of digital technology, combined with the transformative power of female entrepreneurship, is needed to accelerate wealth creation and poverty reduction in developing countries – UNCTAD announced.
Apart from Minister Angelovska, who has received this recognition as co-founder of Grouper.mk, the first digital eTrade platform of its kind in the Republic of North Macedonia, the other selected women-ambassadors for digital trade are: Xiaofei Yao from China, founder and CEO of Rogrand; Claudia de Heredia from Mexico, co-founder and COO of Kichnik, Helianti Hilman from Indonesia, founder and CEO of Javara, Nazanin Daneshvar from Iran, founder and CEO of Takhfifan and Clarisse Iribagiza from Rwanda, founder and CEO of DM.HeHe.
The contribution and the work of Angelovksa has already been recognized worldwide for several years backwards. Among the most important international recognition is the one by Forbes honoring her with the 30 Under 30 award for Europe in the retail sale and e-commerce category. Angelovska is the only representative from Europe who now received the recognition by UNCTAD.
However, UNCTAD-led eTrade for all initiative is aimed at contributing to the policy creation in the national and international dialogues to the end of empowering and developing the capabilities of the next generation of women – entrepreneurs. This Initiative has also been supported by the Government of the Netherlands.