24th September 2020, Skopje – Minister of Finance, Fatmir Besimi, had a working meeting with the President of the Macedonian Chambers of Commerce, Danela Arsovska.
Minister Besimi underlined the significance of the partnership between the Government and the private sector, also pointing out that, in addition to the measures undertaken, consistency is also important.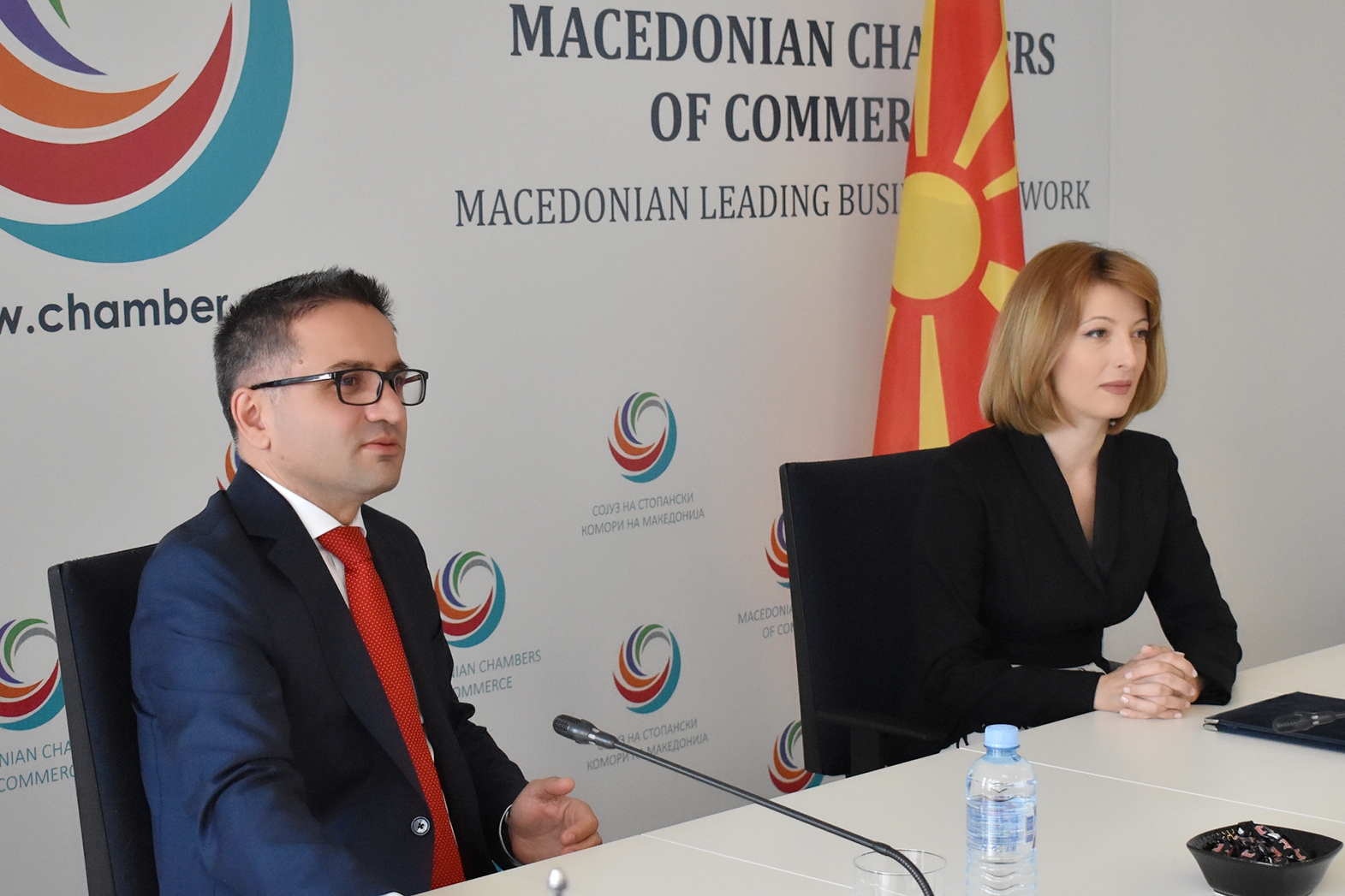 He emphasized the necessity to stimulate the private sector so as to create a new value added.
New set of targeted measures will be adopted. Economic measures having yielded results will continue to be implemented, however, they will be redesigned in order to increase their efficiency. The measures are based on three pillars, the first one covering the social and the health aspect, the second one focusing on the economy and the employment all to the end of maintaining liquidity, and the third one aiming at maintenance of macroeconomic and fiscal stability", Besimi said, adding that maximum efforts are put to provide funds from the international financial institutions and from the Budget, so as for the economic cycles not to be discontinued.
The meeting was also attended by the Macedonian Chambers of Commerce Vice Presidents, as well as experts, discussing the ongoing economic developments and the proposed measures.
Arsovska underlined that a joint initiative of the relevant stakeholders in the society, as well as adequate solutions for the difficulties the enterprises face, can contribute to stabilization of the economic developments.
"Part of the key challenges, the overcoming of which provides for improvement of the economic developments, are within the competence of the Ministry of Finance. The Macedonian Chambers of Commerce message is for our 25 measures for economic rescue to be implemented in line with the set priorities vie direct support to the enterprises, rather than via social measures, since such approach is not sustainable, i.e. it creates no new value added. Earmarked and rational usage of budget funds should by a priority, all to the end of ensuring stability in the economy. Without the expected direct support as a fiscal stimulus, the forecasts are poor", Arsovska said, adding that all those working by the book and paying the taxes should be extended unconditional support.
Focal point of the meeting was the necessity to adopt set of economic measures contributing to direct support to the business sector.