24th September 2020, Skopje – The support the United Kingdom provides, is of great importance for the reforms that have been undertaken as regards ​​public finances, such as the new Budget Law, being in the final stage of preparation, which is to be published on the Single National Electronic Register of Regulations of the Republic of North Macedonia in the upcoming period, as well as the integrated information system for public financial management. This pointed out at today's meeting between Minister Of Finance Fatmir Besimi and the British Ambassador to North Macedonia Rachel Galloway.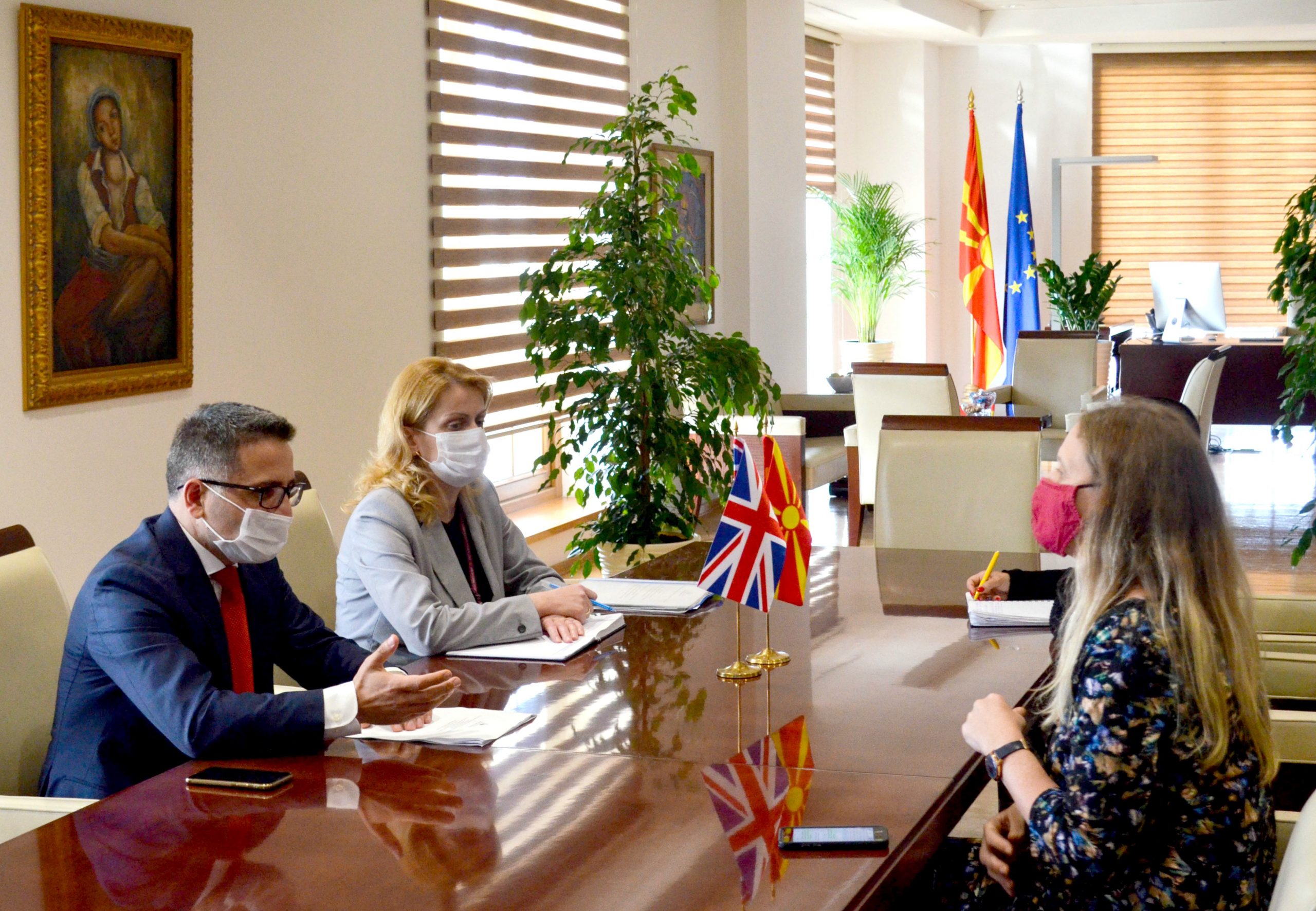 Given the support provided by the United Kingdom, as well as the IPA Twinning Project, these important reforms have been undertaken, which will bring crucial changes in the field of public finances, such as medium-term budgeting, an integrated system, by which the expenditures will be monitored, starting from their projections up to their execution, as well as increased transparency and control by establishing a Fiscal Council.
What was pointed out at the meeting was that the new Budget Law is in its final stage of preparation, as well as that in the coming period, the Ministry of Finance, in cooperation with the World Bank and the Government of the United Kingdom, as well as under the EU IPA Twinning Project, will continue to work on preparing bylaws, instructions, manuals and similar., aimed at enforcing the new Law on Budgets and further improvements of the public financial management system.
Minister of Finance Besimi explained that these reforms are part of the SMART public finances concept to be applied in the next four years, which will be aimed at strategic planning and measuring the performance, with high level of fiscal transparency.
The challenges faced by the countries and the global economy related to COVID-19 crisis, were also discussed at the meeting, whereby the commitment to deepen bilateral cooperation in many areas between the two friendly countries, was also emphasized.