New integrated customs declarations processing system will start operating in June. It will provide for reduced costs for the companies, improved controls, as well as better revenue collection by the Customs Administration.
Customs Administration is to be based on automatic processes on data processing, which are to contribute to better revenue collection, better risk analysis, greater security and risk reduction, said the Prime Minister Zoran Zaev.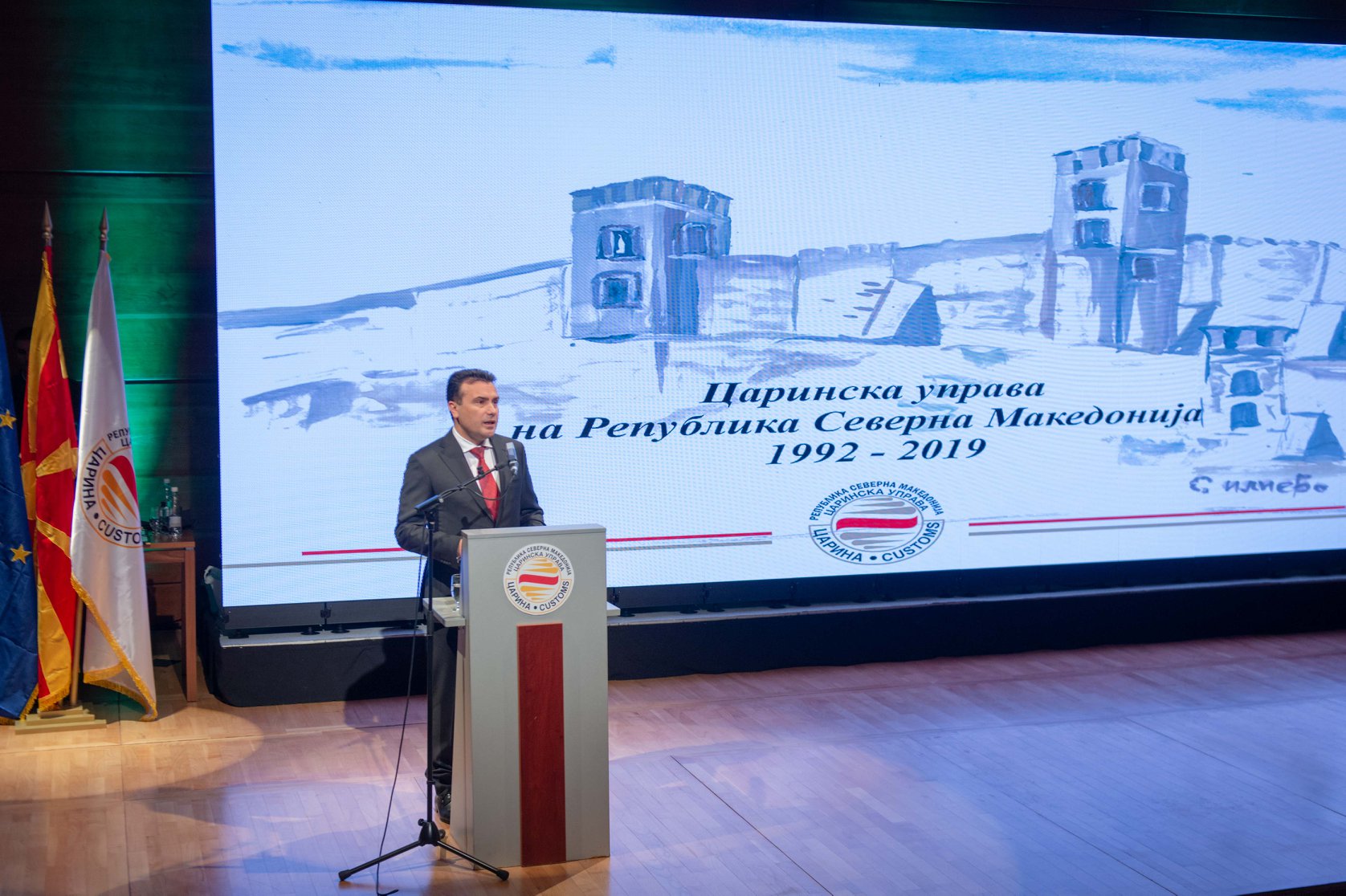 He also underlined that all possibilities, offered by the new digital tools, were to be considered.
Deputy Minister of Finance said that the Ministry, together with the Customs Administration, worked on implementing the customs reforms, which were of great importance considering the fast globalization of the trade and the financial systems.
– One of the main functions of the Customs Administration is to preserve the financial interests of the country. And, the Customs Administration successfully performs this function. In 2018, total revenues collected by the Customs Administration were by 11% higher compared to 2017, Deputy Minister Elezi pointed out.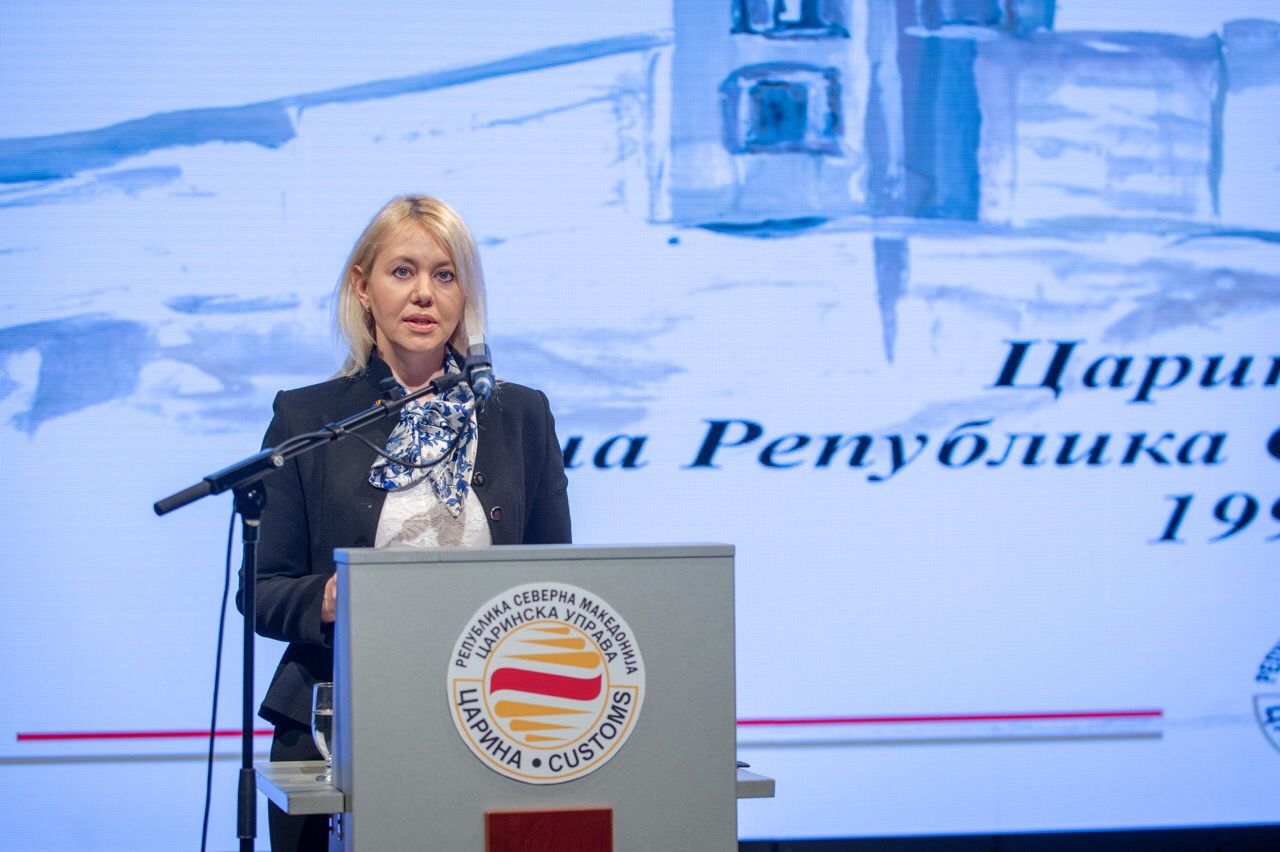 She also mentioned the realized projects, finance through the Ministry of Finance under the IPA Instrument.
– Last year, within these projects, road border crossing at Tabanovce was commissioned. Upgrading Customs Clearance and Inspection Facilities at Road Border Crossing Kjafasan Project was completed in 2018. By having this Project realized, road border crossing has been accelerated, Elezi pointed out.
Projects of key importance in building a European and modern Customs Administration will be also realized under IPA 2018.
– With respect to accomplishing our vision and mission under the IPA 2018, I would like to single out several crucial areas which are part of the Strategic and the Action Plan of the Customs Administration: improvement of quality of customs procedures, quality of customs controls, as well as combat against fraud and illegal trade, Director Gjoko Tanasoski pointed out.
He also added that procurement of sophisticated equipment and new control and investigation system, as well as establishment of center for managing serious problems of customs IT systems, were all part of the plan.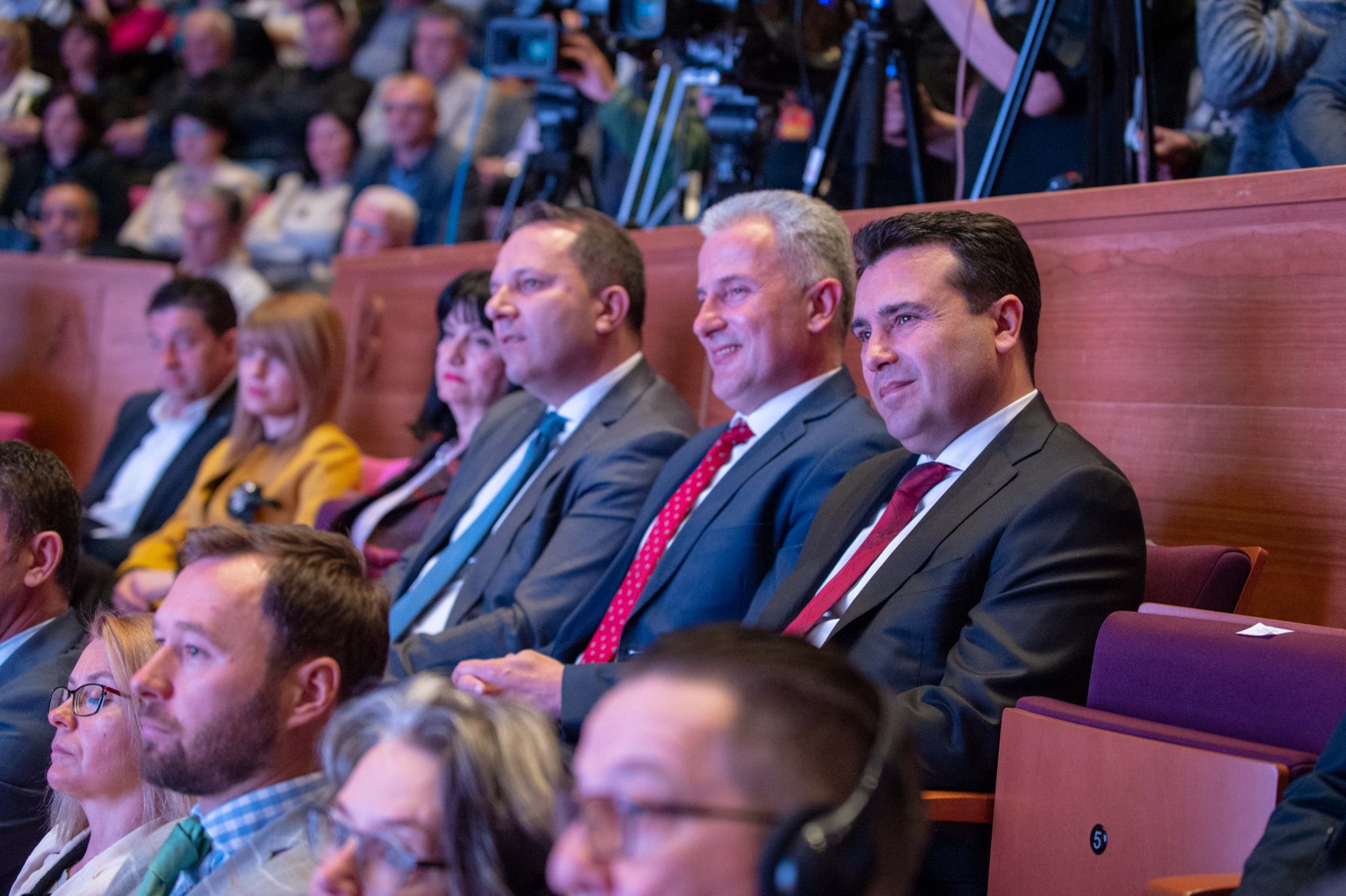 Оваа вест е достапна и на: