28th September 2021, Skopje – Growth Acceleration Plan, which final stage of preparation at the Ministry of Finance is underway, transition towards digital and green economy and significance of implementing infrastructure projects aimed at strengthening the economic cooperation between the Republic of North Macedonia and Kosovo, were among the important topics discussed at today's meeting between the Minister of Finance, Fatmir Besimi, and the Minister of Environment, Spatial Planning and Infrastructure of Kosovo, Liburn Aliu.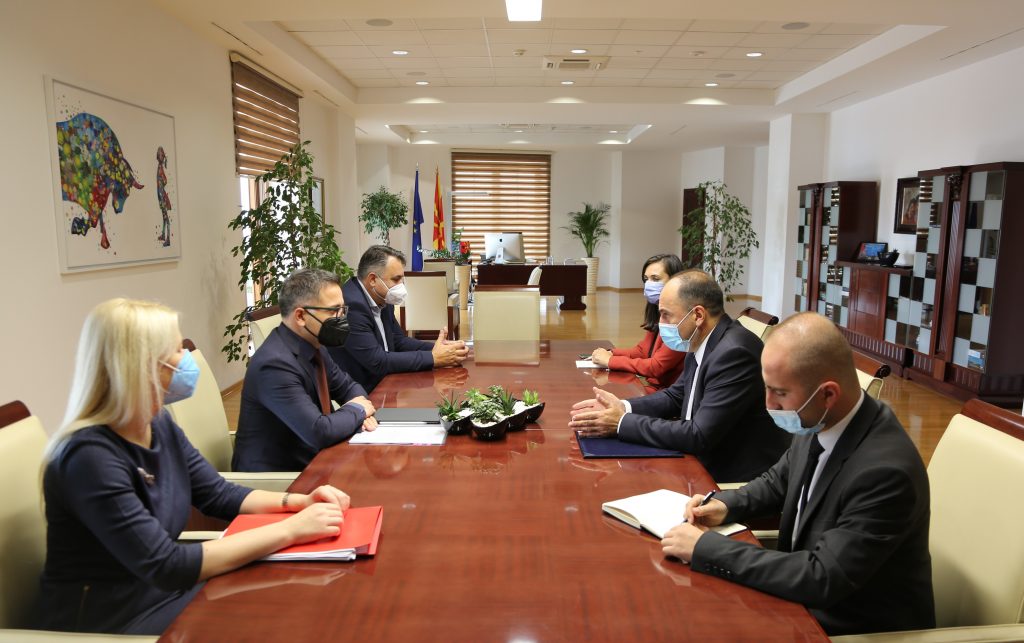 Besimi underlined that recommendations given at the Skopje Economic Finance Forum (SEFF), to be incorporated in the Growth Acceleration Plan and other government documents and plans, will be adopted soon. Implementation of the respective Plan is expected to contribute to increased economic growth rates to 5% average growth in the next five years, reduced budget deficit to 2.2% and reduced unemployment rate to single digits by 2026.
Part of the innovative financial instruments provide for significantly intensifying the regional cooperation and envisage establishment of a Regional Fund which the countries in the region will invest in.
"One of the instruments to finance the Growth Acceleration Plan is establishment of venture capital funds, with partnership agreements being signed therefore with potential investors. Thereby, funds raised under the limited partnership agreements will be invested in various types of funds, among which the Regional Venture Capital Fund, which the countries in the region, including our country, will invest in", Besimi pointed out.
Moreover, importance of implementing the infrastructure projects was also discussed at the meeting, in particular the construction of Skopje – Blace motorway section, Prizren – Tetovo road section, gas interconnection pipeline and the joint ski project connecting the ski resorts Brezovica and Popova Shapka.
At the moment, the construction of the first section of Skopje – Blace motorway, from the border with Kosovo to Blace Village, is underway, as well as the preparation of the tender documentation for the second motorway section. In the field of energy, the Government undertakes activities for preparation of a study for the gas interconnection pipeline with Kosovo.
"Agreement for Joint Ski Project Connecting the Ski Resorts Brezovica and Popova Shapka" and "Agreement for Feasibility Study for Prizren – Tetovo Road Route" were signed this month at a joint government session. At the very session, Minister of Finance signed the Implementing Agreement on Implementation of the Agreement between the Governments on Border Dispatching for Rail Transport.