18th October 2022, Skopje – Macedonian economy in 2023 is not expected to enter recession, although the growth projections in our country, as well as in the countries in Europe, are being revised downward. Effects of the crisis will still be present. The key to exiting this crisis, not only in our country, but also globally, is for everyone to save at all levels, Minister of Finance, Fatmir Besimi, said during his guest appearance on "24 Analiza" Show on TV 24, underlying that, under the adopted Fiscal Sustainability and Economic Growth Plan, savings in expenditures will be generated, however employees' wages will not be reduced.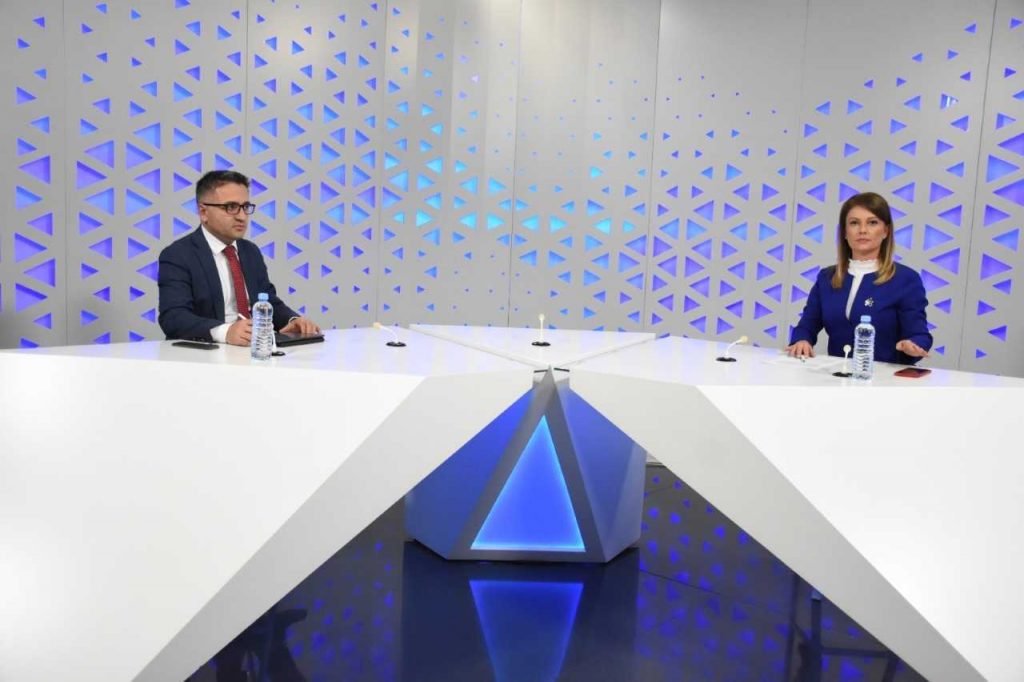 "Impact of the energy and price crisis will continue next year as well. We should be realistic about all of this and should not create unrealistic expectations that it will be over soon. The effects therefrom will be felt, however growth of 2.9% is projected next year. Still, it is especially important to be prepared for a period in which, besides the crisis-related expenditures that might occur, there will definitely be a need to save", Minister Besimi pointed out.
He also added that savings can significantly change the situation, with fiscal consolidation or reduction of public sector spending as a first response thereto, thus easing the pressure on the interest rates, which additionally affect the economic growth.
"Savings measures have already been adopted. The Government has adopted the Fiscal Sustainability and Economic Growth Plan, including measures and recommendations on expenditure consolidation, which are no longer just recommendations, but rather actual savings have been generated. Everyone is aware of the energy crisis. Most the Ministers offer their proposals and estimates about the energy savings. As already announced, electricity savings of 20% have been generated. For instance, Ministry of Finance has generated around 30% savings", Besimi said.
As regards the savings recommendations and measures under the Plan in terms of wages-related expenditures, the Minister explained that wages will not be reduced.
"In line with the measures and the recommendations, the institutions themselves will make estimates how to implement them and will prepare proposals. At not time, neither I nor anybody else has said that public sector wages will be reduced. On the contrary, we are working on a solution to increase the public sector wages and the methodology is expected to be finalized by the end of this year", Besimi said, adding that the wages causing distortions in the system would be reviewed.
Moreover, he emphasized that a clear signal is to be sent to reduce the costs also in terms of not flaring up the inflationary spiral. "The workers' reaction is justified – if prices go up, wages are to go up as well. However, if wages increase, it will lead to increased costs for the companies, prices will accordingly increase, with the spiral leading only to hyperinflation, which must not be allowed", the Minister said.
In his interview, the Minister also talked about financing this year's budget deficit. The key, as he said, is that, even amid crisis, budget deficit financing was ensured, generating EUR 40 million savings, and the purpose of the upcoming visit to Abu Dhabi is ensuring budget financing, as well as financing of series of infrastructure and other development projects.