2nd December 2022, Skopje – On Friday, Minister of Finance, Fatmir Besimi met the new USA Ambassador to North Macedonia, Angela Price Aggeler, within the Ministry of Finance. During the meeting, Besimi wished the Ambassador a warm welcome and a good success in her term of office, reasserting the commitment to further strengthening of the mutual cooperation, as well as the continuation of the USA support in implementing the respective reforms.
"US Government provides significant support to the Republic of Macedonia in its efforts focused on economic growth and stability, as well as in strengthening the democratic practices of the institutions," Minister Besimi stated.
Thereby, he pointed out that despite all challenges, Republic of North Macedonia acts decisively on its road to the European Union. Under that next phases of process, Ministry of Finance is the leading institution as regards 8 chapters, included in 4 clusters, out of a total of 6 clusters. At the same time, the Government is focused on providing support for the companies and the most vulnerable categories in coping with the consequences of the price and energy crisis.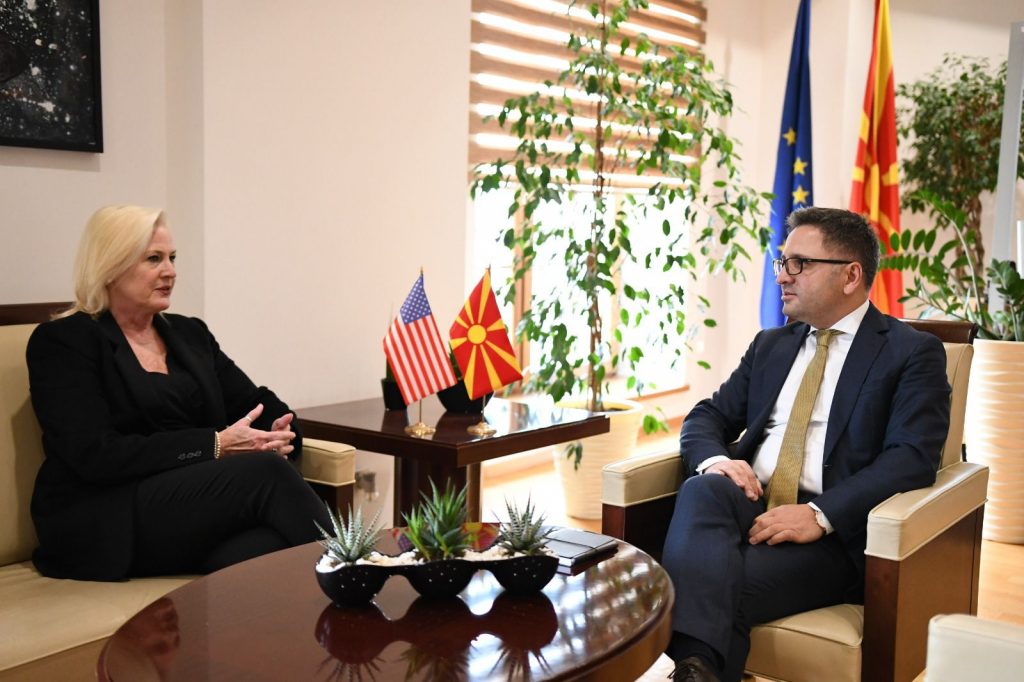 The USA provides strong support for the EU integration of the Republic of Macedonia, and, as NATO member, our country becomes a more attractive country to the investors, thus creating improved prospects for faster economic growth. To that end, rule of law and fight against corruption will be the key factors in improving the business climate and achieving the strategic goals for faster, sustainable and inclusive growth.
Minister thereby presented the Public Financial Management Reform Program, also incorporating the new Organic Budget Law, as well as the establishment of the Intertied Financial Management Information System (IFMIS), for which implementation, the support by the Department of the Treasury's Office of Technical Assistance (OTA) would be of crucial significance.
United States of America are one of the most important strategic partners to the Republic of North Macedonia. Excellent political relations between the two countries are to encourage and deepen the economic cooperation in near future.
So far, the USA have invested, through the United States Agency for International Development (USAID), more than US$ 800 million in our country, above all in policies aimed at economic growth and strengthening the democratic practices and institutions.