19th November 2021, Skopje – Starting the second half of 2022, the expectations are to get back to the pre-crisis trajectory as in 2019. Scaling up gross investments will provide for increased productivity, improved trade balance, i.e. the country's competitiveness, which will drive the growth, Minister of Finance, Fatmir Besimi, said in his interview for Sitel TV News.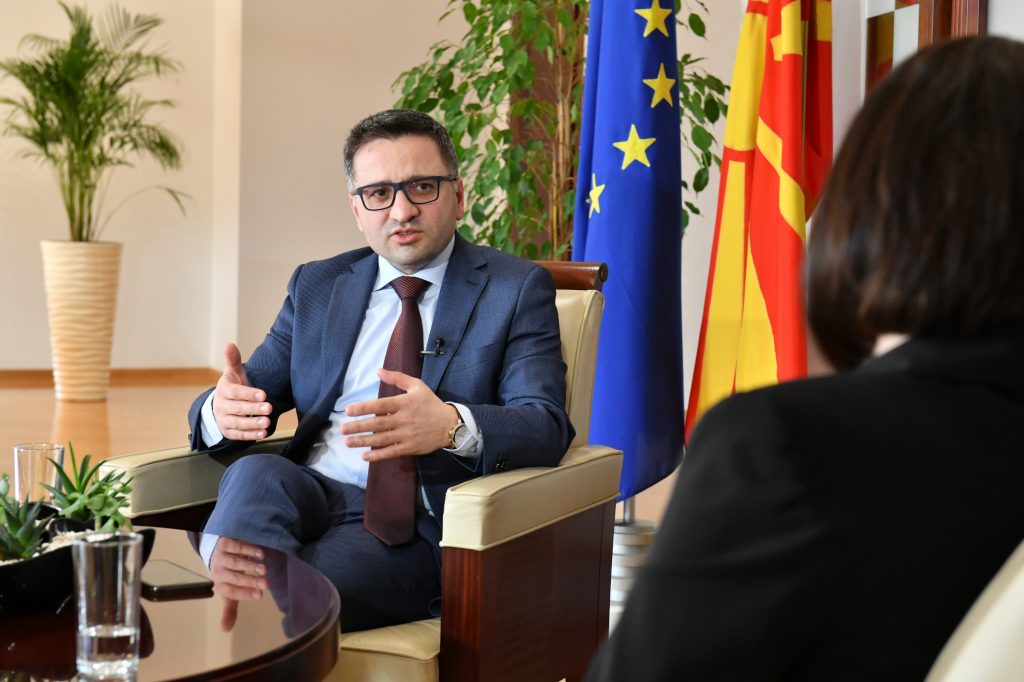 "Total investments currently accounting for 30% of GDP will increase to 38% of GDP in 2026. Hence, our country will shift from a consumer-driven economy to investment-led economy, Minister of Finance said.
He positively assessed the Budget structure, i.e. reducing the budget deficit from 6.5% this year to 4.3% next year provides for increased share of capital expenditures.
"Capital expenditures account for 14% of the total expenditures, amounting to EUR 615 million, i.e. expenditures related to goods and services are cut down by 7%, focusing thereby on the non-essential costs. This is a positive sign as regards the Budget structure, the Minister pointed out.
It is crucial, as Besimi said, that borrowing will be solely made for capital investments, and the financing therefore is provided.
With respect to execution of capital expenditures, he underlined the importance of its improvement, many plans being adopted therefore. Historically, execution of capital expenditures has improved, i.e. it accounted for 81% at the end of last year and 56% since the beginning of this year, and there were years when it was below 60%, even reaching 40%.
When addressing the level of public debt, he announced its downward revision, reflected accordingly in the fiscal strategy in line with the procedures, to around 63.5% instead of 65.9%.
"The pandemic caused public debt to spike, not just in our country, but also globally. In 2020, our debt grew by 10.6 p.p. There are also countries in the region registering debt increase, for instance, it increased by 28% in Montenegro, by more than 15% in Croatia and Slovenia, up to 20% in the EU countries. It is times of crisis. If one looks back, public debt grew by 11 p.p. in times of crisis in 2011. What happens is expected when crisis occurs", the Minister said.
In his interview, Minister Besimi also talked about the activities undertaken to manage the consequences of the energy crisis, the envisaged wage increase, above all in the key sectors, as well as the amendments to the 2022 Draft Budget submitted by the opposition.