11th February 2022, Skopje – Republic of North Macedonia and Greece will undertake joint measures aimed at advancing the economic cooperation and trade, as well as investment protection. This is the conclusion reached at the meeting between the Minister of Finance, Fatmir Besimi, and the Deputy Minister of Foreign Affairs for Economic Diplomacy and Openness, Kostas Fragogiannis, paying working visit to North Macedonia.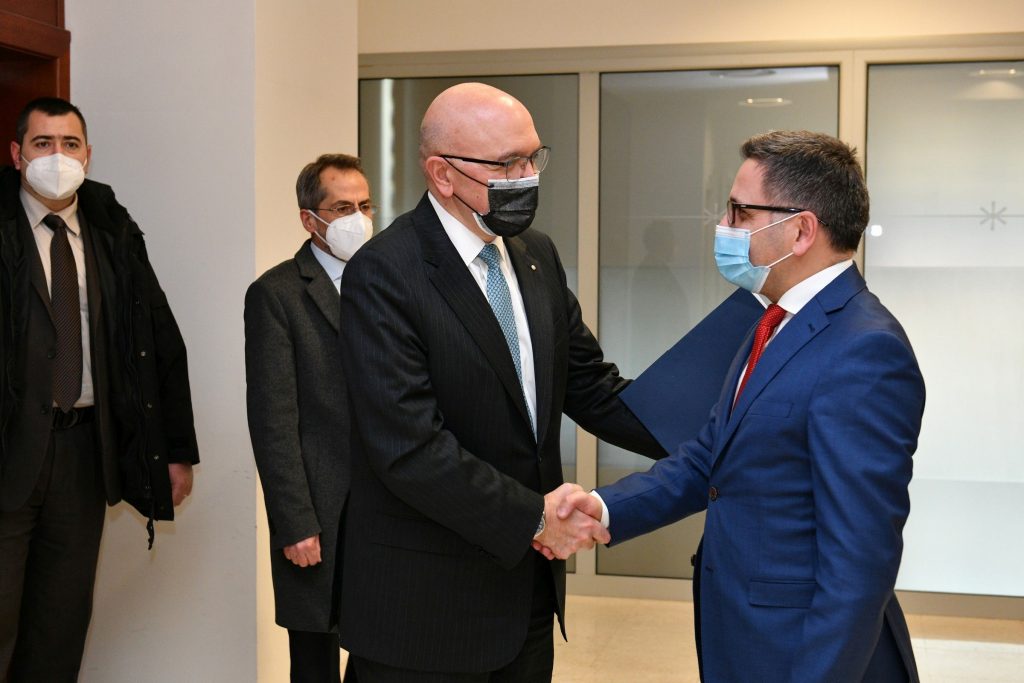 During the meeting, priority projects both countries implement in the field of infrastructure and energy, progress of the activities related to signing a bilateral Agreement on Promotion and Reciprocal Protection of Investments and Agreement on Avoidance of Double Taxation, as well as the country's EU accession process, were discussed in particular.
Government of North Macedonia undertakes activities related to construction of interconnection gas pipeline to Greece (estimated investment value 57.8 million euros), funds therefore already being provided by the European Investment Bank in the amount of EUR 28.9 million, EUR 9.9 million as grant funds under WBIF to be used for financing the construction works, with EUR 2.6 million in the form of grant funds intended for technical assistance in Project implementation to the end of improving the Project communication and increasing the Project visibility, as well as Project evaluation and audit. Remaining EUR 16.5 million will be provided by EBRD, with the Government submitting a separate Draft Law on Guarantee in the coming period.
The Project is one of the highest-priority projects of strategic importance for our country, while its realization will provide for stability in energy supply, above all in the industry, thus contributing to accelerated and sustainable economic growth and improving the quality of life of the citizens.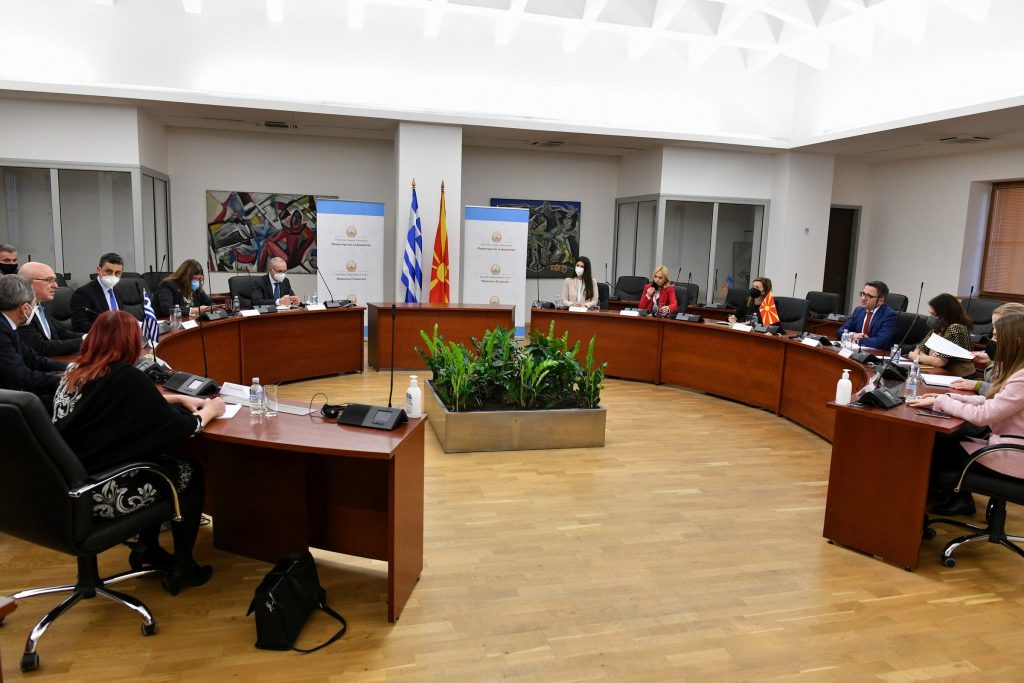 In addition, "Development of Border Infrastructure between North Macedonia and Greece – Crossing Borders" Project is underway, funded with IPA funds, and it will provide for greater functionality, faster traffic flow and better quality of services for both the employees and passengers, as users of the border crossings.
Trade with Greece picked up by 48.7% in the period January – November 2021 compared to the same period in 2020, amounting to EUR 838.8 million. Since 2011 until today, foreign direct investments amount to EUR 152.4 million.