29th March 2020, Skopje – We should protect every job, so as for everyone to have the necessary funds to get through this period. We should protect the liquidity of the budget so as to service the liabilities and protect the liquidity of the economy, which needs to be restarted afterwards. These are the goals we pursue in dealing with the crisis and managing the Budget, Minister of Finance Nina Angelovska said in an interview for Radio Free Europe.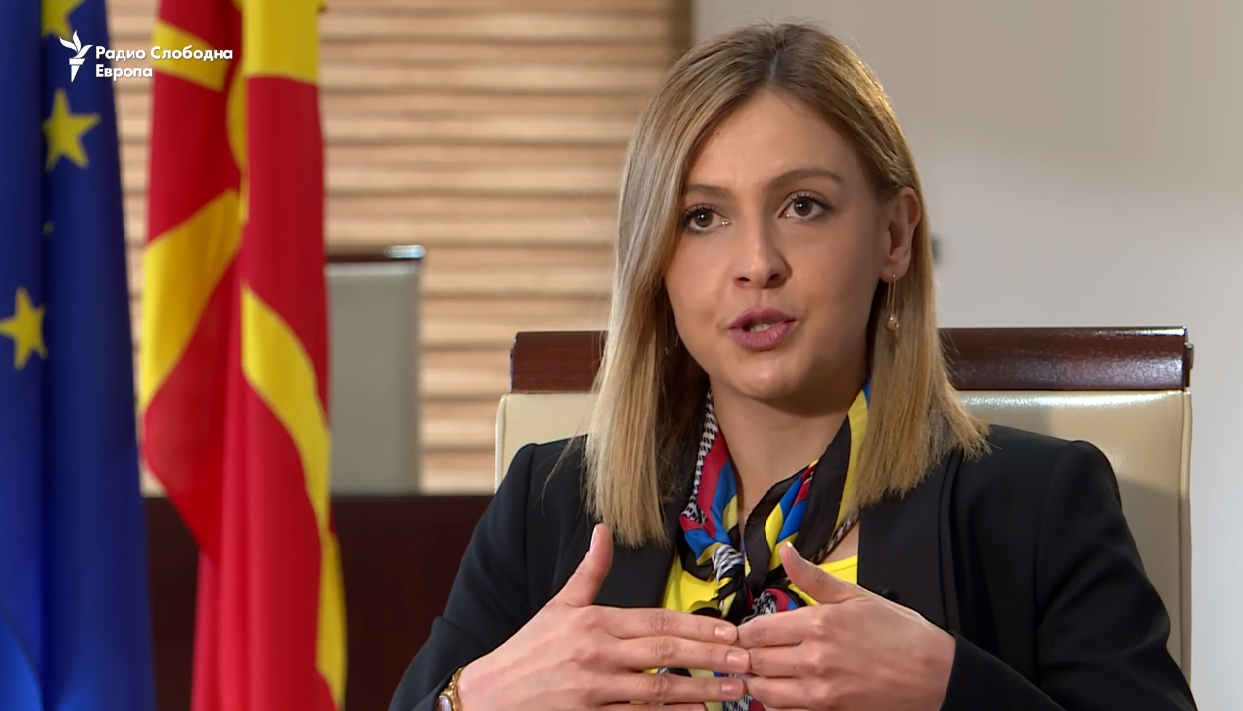 When talking about budget cuts, Angelovska said that every area aimed at dealing with the crisis cannot be subject to cuts, such as health and safety. She pointed out that every citizen should be provided with the necessary funds, that the social protection should be pursued, and that all citizens should be solidly united, realistic and self-conscious.
-If we talk about spending cuts, there will be cuts at certain goods and services, certain capital services such as purchase of equipment, licenses, software, which, given the circumstances, means everything that is not being essentially and directly related to dealing with the corona crisis, must and may be subject to cuts. All of this is aimed at protecting every single job, so that everyone can have sufficient funds to go through this period, all of us being solidly united, protecting the budget's liquidity so as to service the respective liabilities and protecting the liquidity of the economy which then needs to be restarted so that budget funds can continue to be refilled and expenditures can be smoothly executed – Angelovska said.
She pointed out that the first package of measures offering interest-free loans, subsidizing contributions and delaying profit tax advance payments roughly costs about EUR 40 million:
– We are talking about roughly EUR 40 and an additional EUR 50 million, which, as we announced, the Development Bank of North Macedonia will make available to the economy through loans, the terms and conditions of which are currently being determined, whereby making such funds available is also being discussed with the commercial banks, since it is a matter of loan, for which agreement with the European Investment Bank has been concluded. Now we are discussing the change of the respective terms and conditions, so that it can be used for tackling the crisis and providing support for the economy's liquidity. The numbers about this second package of measures, which is in the process of preparation, are yet to be announced, however, this measure aimed at supporting or paying a minimum wage to the affected sectors and industries would roughly cost around EUR 100 million to EUR 120 million – Angelovska said.