Skopje 2nd July 2014 (MIA) – Managers of Korean companies have positively assessed the benefits Macedonia offers for realizing foreign investments. Greater communication, they believe, may result in cooperation in many areas, including tourism.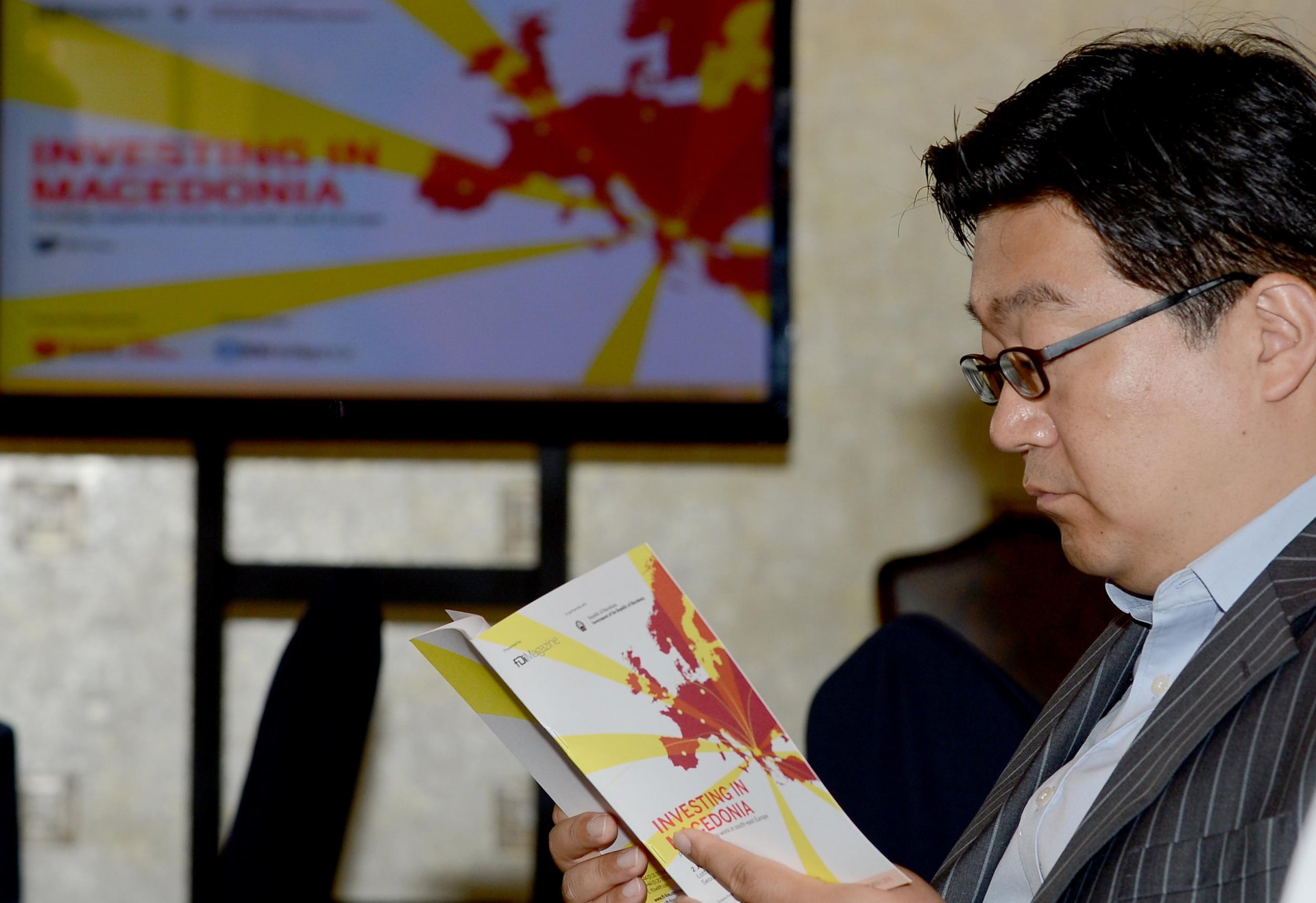 Today, at the Business Forum in Seoul, Macedonian Government team headed by Prime Minister Nikola Gruevski presented to the companies from the automotive, information technology and tourism industry, the opportunities for realizing foreign investments in Macedonia.
Implemented reforms in Macedonia focused on business climate improvement, according to Gruevski, created conditions for effective operations of the companies. At the Business Forum, in addition to the introduction of low and flat taxes, investments in the education aimed at creating well educated workforce, and the benefits the technological and industrial development zones provide, Prime Minister pointed out the benefits from the Regulatory Guillotine Project, being positively assessed by the business sector.
Along with the Chambers of Commerce in the country and with around 300 companies of different sizes and from different sectors, we detected most of the problems the companies faced, mainly of bureaucratic nature, and we eliminated most of them, or we made them faster or cheaper, or a combination of both, being a significant improvement of the business climate in Macedonia, Prime Minister Gruevski said during his address, the Government Press Office announced.
Presented benefits were positively assessed by the present managers of Korean companies.
– Tourism can be area of cooperation between the two countries, Kim Grace, Manager of the Tourist Company "DG Tour" from Seoul assessed, being interested in introducing Macedonia to Korean tourists. Last year, Grace pointed out, Croatia was the most significant tourist destination for Koreans and many people pay visit thereto. Many Koreans may visit Macedonia as well, and I think that Macedonia is beautiful and warm country and I will put efforts for it to become tourist destination for Koreans, Kim Grace said.
Deputy Prime Minister and Minister of Finance, Zoran Stavreski believes that Korea is fast-growing economy and that that efforts should be made for presenting the benefits Macedonia offers to investors.
– It was important that Macedonian Government Delegation, headed by Prime Minister Gruevski, came here in South Korea for the first time to present the opportunities the Republic of Macedonia offers to businessmen from Korea, so as for them to get introduced with, to hear about the low taxes and the favourable business climate, about the opportunities to use Macedonia for entering the European market. Great interest was shown by the present businessmen and we believe that therefore, they will pay visits to Macedonia in future, Stavreski said.
Businessmen from Korea also support greater communication between both countries, as a guideline for establishing precise cooperation.
It will take time since Macedonia is not known in Korea. If you organize more events as the one today, then it is possible for Korean Government, companies and people to try to find new place for investment and I believe that Macedonia is a good place for realizing investments, Kim Shong Kong from the Korean Business Association pointed out.
Business Forum in Seoul, organized in cooperation with Financial Times Group is part of the activities of Government delegation in Korea, following their visit to Japan. Visit to the countries of the Asian continent will be completed with the visit to the Special Administrative Region of Hong Kong of the People's Republic of China.
Оваа вест е достапна и на: