28th September 2017, Skopje – Today, Minister of Finance Dragan Tevdovski took part at the "Erste Investors' Breakfast"Conference, being held for the fifth time in a row, organized by Erste Bank and Sparkasse Bank Macedonia.
Every year, the conference is attended by analysts and experts from this Bank Group, as well as from the Macedonian financial sector, giving their views on the trends and the development of the financial markets in both Europe and the region.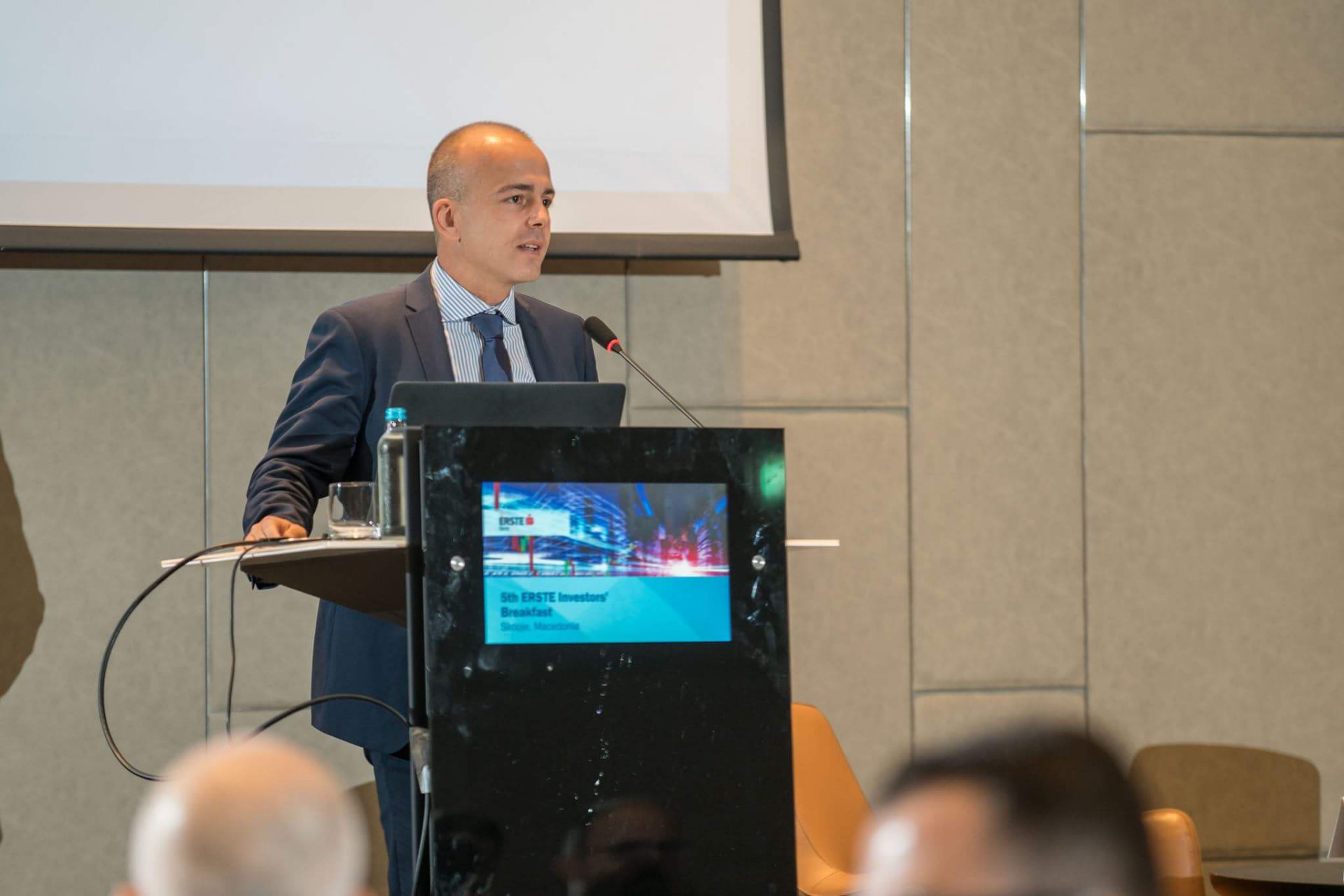 In his address, Minister of Finance pointed out that the Ministry of Finance has a four-year action plan for reforms in the field of public finances. Plan includes improvement of the medium-term budget planning, fiscal rules and fiscal council, transparency, better management of the public procurement system, as well as enhancement of internal and external financial control.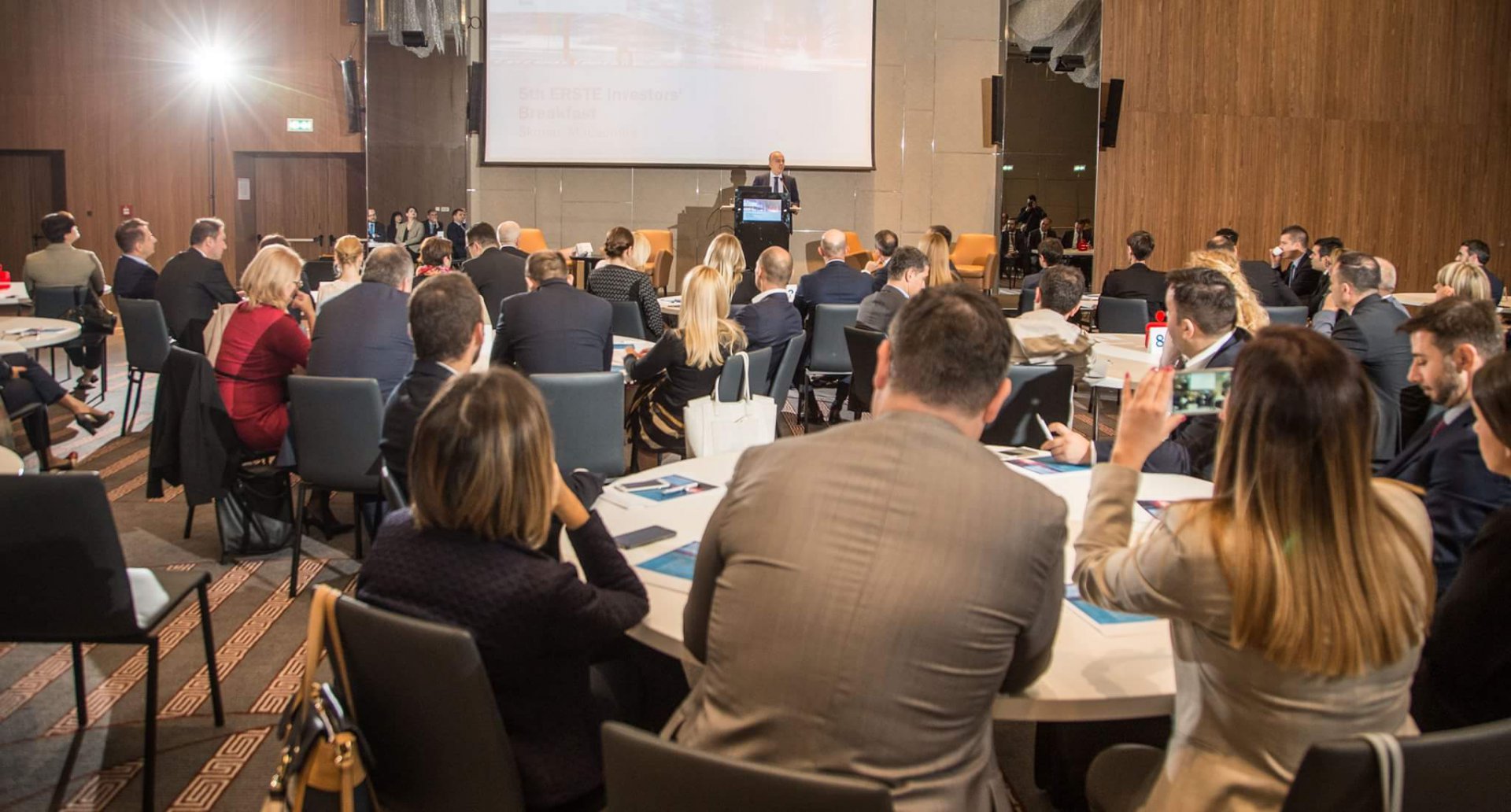 Ministry of Finance's strategic commitment is developing the domestic securities market by attracting foreign investments in securities issued by the Ministry of Finance on the domestic market, thus encouraging the secondary trading. Thereby, the share of foreign investors in the ownership structure of government securities portfolio has recently gradually increased, being a significant step forward in the domestic market development. In this light, the support Erste Group and Sparkasse Bank Macedonia extend to the Ministry of Finance in promoting the domestic securities market and attracting new foreign investors is of special significance – Tevdovski pointed out.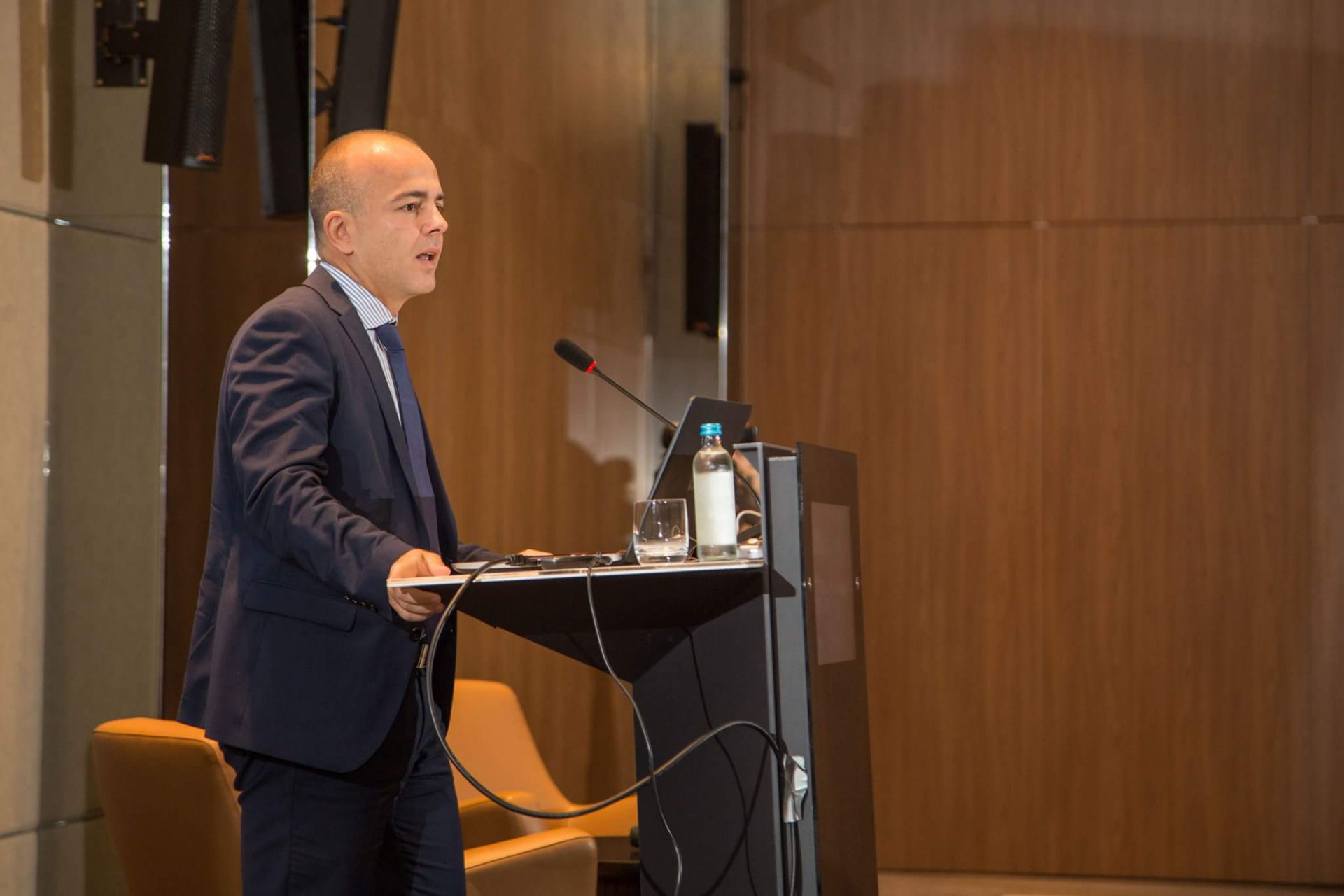 You may read the Minister's address at the following link.
Also available in: