(Bloomberg) — Republic of Macedonia's economy may expand more than 3 percent next year after Prime Minister Zoran Zaev's arrival four months ago ended a two-year political crisis that had stalled investment.
Growth in gross domestic product will quicken from an estimated 2.2 percent this year, the lowest in five years, driven by increased private consumption and exports, Finance Minister Dragan Tevdovski, 38, said in an emailed answer to Bloomberg questions. The government plans to cut the 2018 budget deficit below this year's 2.9 percent of GDP and may sell debt
on global markets, he said.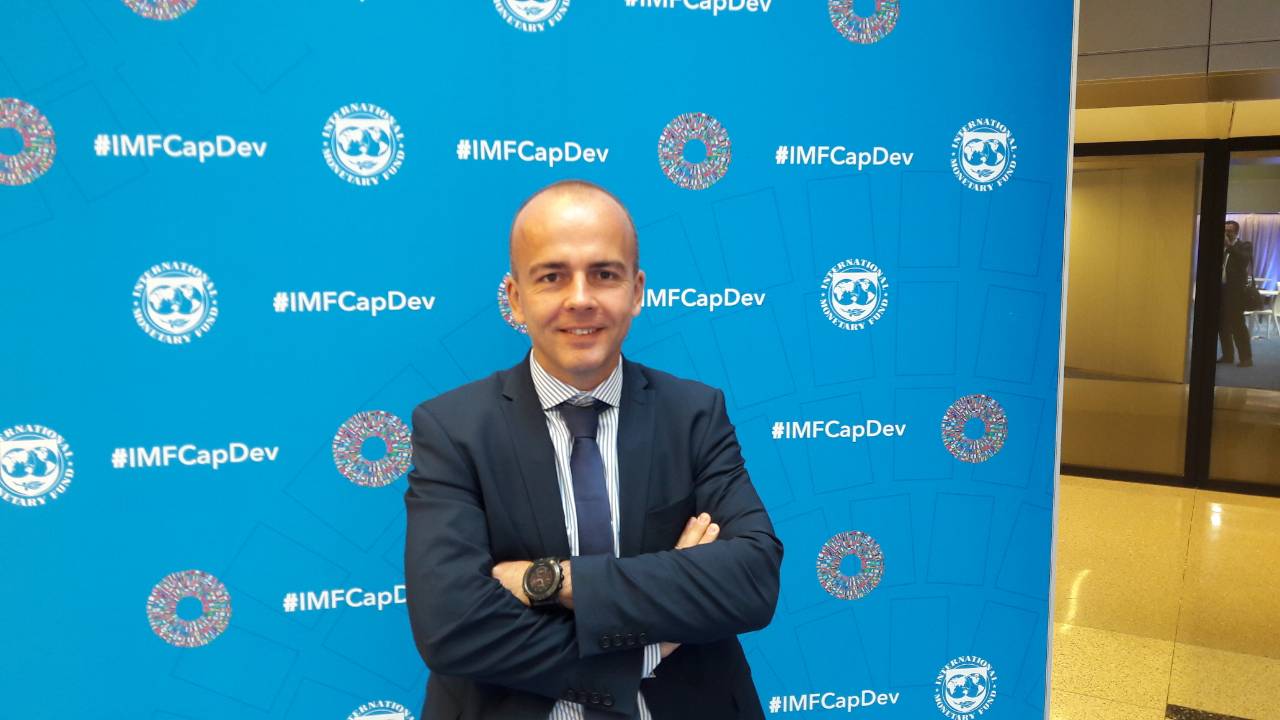 "With the end of the political crisis, we are already seeing some pickup in economic activity," which will intensify next year, Tevdovski said. "We are determined to keep next year's deficit slightly below this year's, in line with our intention for gradual fiscal consolidation. As for 2018, an international bond is certainly also an option, given the favorable circumstances on international markets."
Zaev formed a coalition government in June, ushering in the first leadership change in more than a decade and promising to revive the former Yugoslav state's efforts to join the European
Union and the North Atlantic Treaty Organization, after a wiretap scandal in 2015 ousted the previous administration. The economy shrank 1.8 percent in the second quarter from a year earlier, after stagnating in the previous three months, according to the statistics office.
Considerable Progress
"We have made considerable progress in terms of political stability," said Tevdovski, a former university professor. "In addition, there is a significant improvement in social cohesion
and inter-ethnic relations." Zaev's coalition — with two parties representing ethnic Albanians — consolidated its power after local elections on Sunday. His Social Democrats lead in 54 of the country's 81 municipalities, including the capital, Skopje, before a runoff in two weeks.
The biggest challenge for the Balkan nation of 2 million people "is the successful implementation of comprehensive reforms," including fighting graft and improving rule of law by
EU standards, Tevdovski said. The government plans to change its policy "toward greater social justice" and will replace the current 10 percent flat personal tax with a progressive one, Tevdovski said, without giving a time frame for the tax change. He sees next year's inflation at 1.7 percent, accelerating from 1 percent in 2017.
The yield on the country's euro-denominated bonds maturing in July 2023 fell 2 basis points to an all-time low of 3.2 percent at 5:22 p.m. in Skopje, according to data compiled by Bloomberg.
Оваа вест е достапна и на: