11th June Skopje – Economic cooperation with Greece has great potential for its expansion, which can also be realized by signing inter-state agreements for protection of investments and avoidance of double taxation. This was discussed at the formal meeting between Minister of Finance Fatmir Besimi and the Greek Ambassador to North Macedonia, Roussos Koundouros, held on Friday.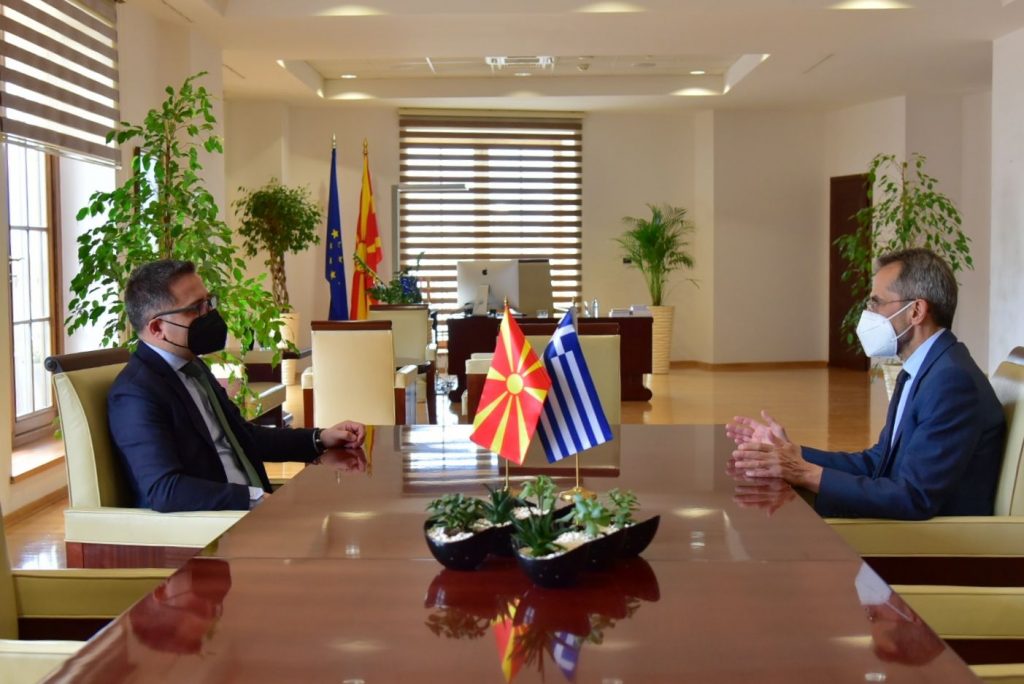 No Agreement for Avoidance of Double Taxation has been concluded among Republic of North Macedonia and Republic of Greece. This year, both countries exchanged the versions of the agreement model, whereby the provisions of the Greek version of the Agreement are currently being reviewed.
Moreover, no Agreement for Promotion and Reciprocal Protection of Investments has been signed between both countries. Signing of such Agreement, which we look forward to, may provide for supporting the growth of investments between these two countries.
Inflow of foreign direct investments from Greece amounted to EUR 130.3 million (or 4.4% of total FDIs in the country) in the last 10 years. Greece is one of our major trading partners, having a great potential to deepen the mutual cooperation. As of the start of this year, i.e. January-April period, export to Greece amounted to EUR 55.2 million, thus growing by 7.3% compared to the same period last year. Import has picked up by 20.5% since the beginning of the year, i.e. the goods imported in the January-April period amounts to EUR 188 million.