21st June 2021, Skopje – On Monday, Agreement for new EUR 100 million as affordable finance from the European Investment Bank (EIB), which will provide for supporting at least 300 projects for domestic small- and medium enterprises, was signed between Minister of Finance, Fatmir Besimi, EIB Vice President Lilyana Pavlova and the Director of the Development Bank of North Macedonia, Kire Naumov, being also attended by EU Ambassador David Geer. Development Bank will make these funds available to the companies via the commercial banks.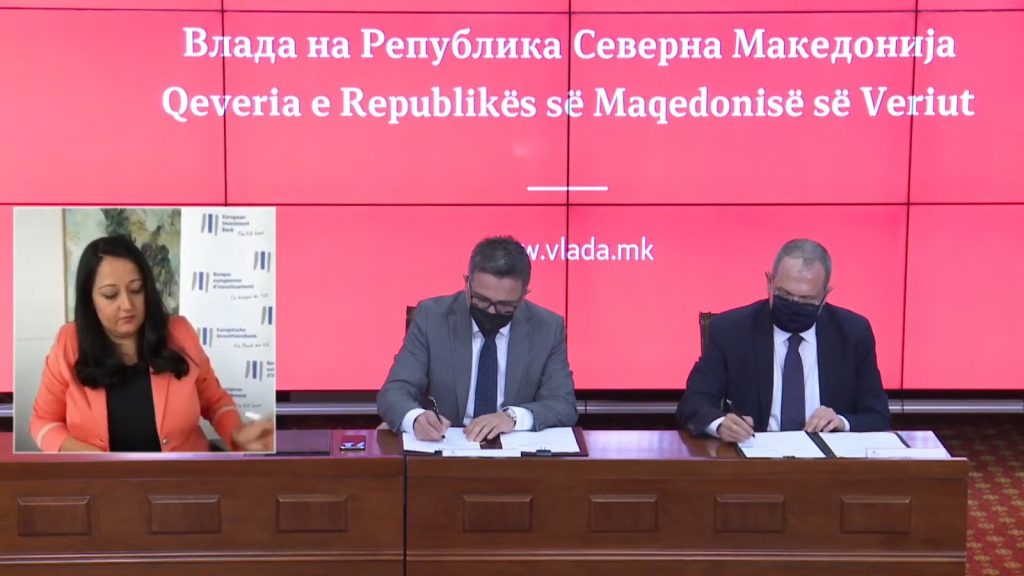 Conditions under which the credits will be extended are exceptionally favourable, with 12-year repayment period, including a 2-year grace period, depending on whether the credits will be intended for investments or the increased needs for working capital, upon exceptionally preferential interest rate, which is to account for up to 1.6% for the first tranches.
– As a Government, we are committed to continuing the fiscal stimulus for the economy, until it gets back on sound footing. Prior EIB credit lines, made available through the Development Bank, have yield genuinely good results. Today, we have signed exceptionally significant agreements with the European Investment Bank, providing favourable credit line worth EUR 100 million intended for small- and medium-sized enterprises in the Republic of North Macedonia, or a significant liquidity support geared towards recovery from the effects of Covid-19 pandemic. As for our economy, these funds mean job creation, new investments, and accordingly boosted economic activity and accelerated economic growth.
This credit line is part of the support of the European Union and the European Investment Bank, aimed at addressing the effects of COVID-19 pandemic on the economy.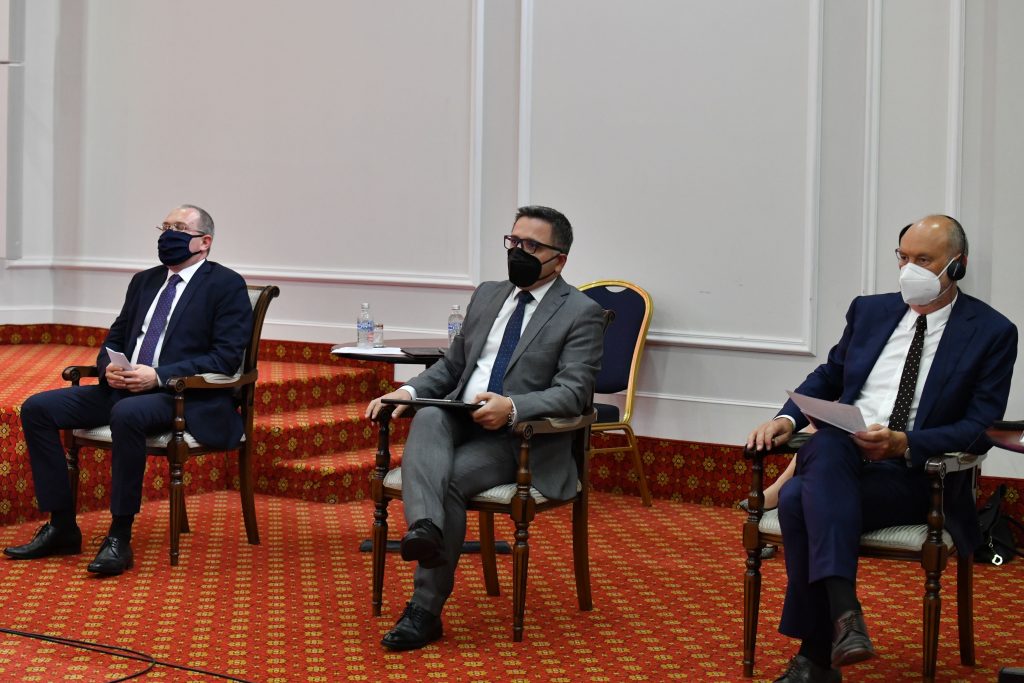 – These funds will address both liquidity gaps for short-term working capital needs, as well as longer term investments of North Macedonia's businesses, on their path to economic recovery and future growth. This operation is a part of the Team Europe initiative, аs well as the EIB's financial package to support COVID-19 recovery of the Western Balkans. I take this opportunity to re-affirm EIB's full backing to North Macedonia and the region in achieving their goals and reforms in line with the EU policies. We look forward to seeing progress on the accession path of North Macedonia and continuing our close cooperation with the Government, the Development Bank, the EU and the other financiers in the country in making the present and future projects a real success for the benefit of the citizens of North Macedonia- Pavlova said.
Small- and medium-sized enterprises are the backbone of every economy, they provide jobs, they generate added value and they often lead the way within innovative solutions, especially when it comes to EU priorities, such as the green and digital agenda. And that is why Team Europe, i.e. the European Union, the EU Member States, and related financial institutions, has undertaken such efforts to support small- and medium-sized enterprises in the Republic of North Macedonia since the pandemic outbreak. Thus, they can continue to invest higher and innovate, so that with EU help, they can do their part in the recovery of the economy from the health crisis – EU Ambassador David Geeer pointed out.
Director of the Development Bank stressed that cooperation with EIB was both strategic and successful. As of the last 13 years until today, we have implemented six financing agreements, providing EUR 550 million for economic development in our country, supporting 2,090 projects of domestic small- and medium-sized companies, with 8,029 new jobs created thereby.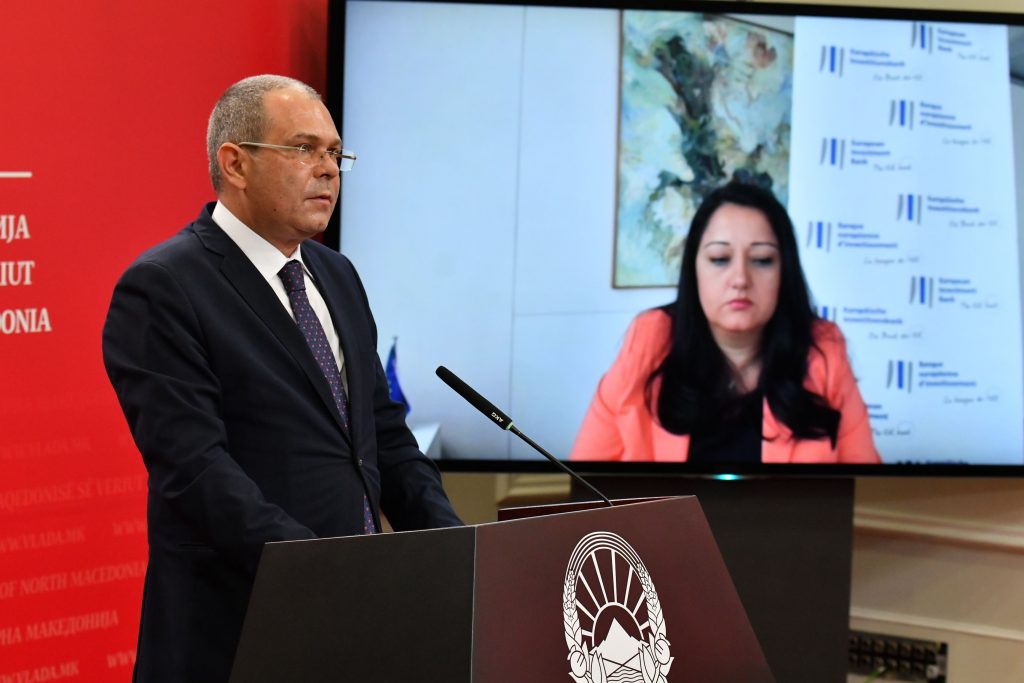 – In the period ahead of us, focused on economic recovery and accelerated economic growth, it is essential that we exploit companies' potential for growth, development and adaptation via a strong partnership between them and the financial institutions. As a Development Bank, we will continue to closely follow the needs of the private sector and strive to provide a portfolio of products and services so that companies' full potential can be exploited. To that end, these EUR 100 million are expected to provide financial support, via the commercial banks, for at least 300 projects of domestic small- and medium-sized companies – Naumov said.
Prior EIB five loans, made available through the Development Bank in the total amount of EUR 450 million, EUR 182 million out of which for companies in the production activity, EUR 127 million for trading companies, EUR 40 million geared towards transport companies, as well as companies from other areas such as services, hospitality industry, health and education.