6th December 2021, Skopje – Today, Minister of Finance, Fatmir Besimi submitted the amended 2022 Draft Budget, to the President of the Parliament, Talat Xhaferi, which is to be adopted at a plenary session by the Parliament by 31st December.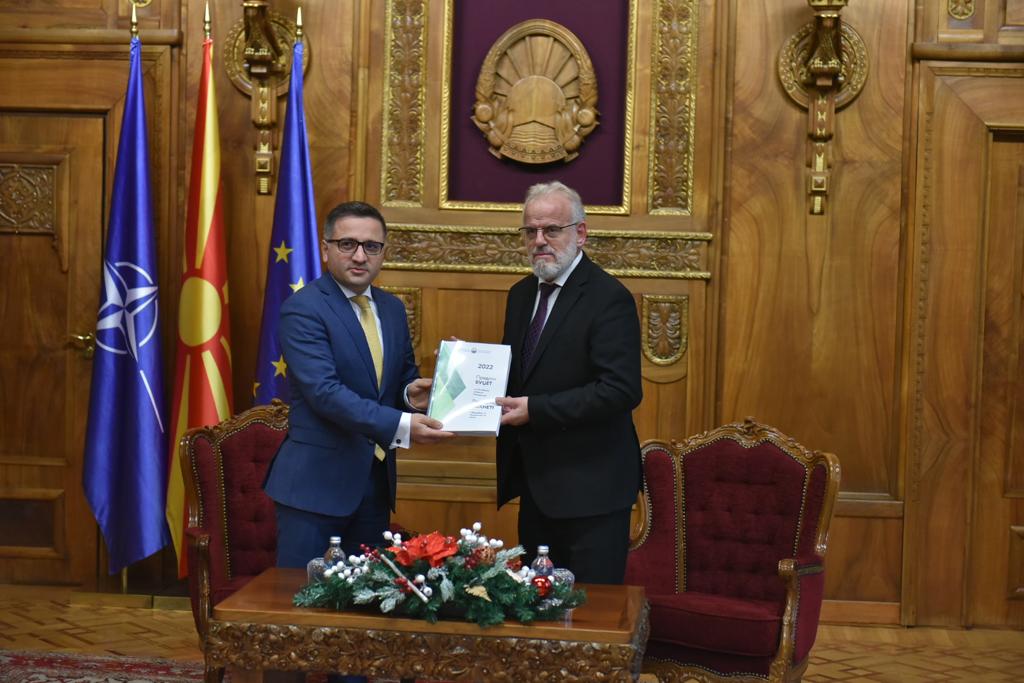 Amended 2022 Draft Budget comprises the amendments accepted during the debate in the parliamentary committees. As regards accepted amendments, total amount is Denar 382 million, being estimated as one of the broadest amendments made via amendment-related debate, with the inclusiveness of the budget adoption process and the democratic capacity of our country speaking in favour thereof.
During the meeting, Minister Besimi underlined that he expects for the debate to continue in the same spirit at the plenary session, and for the 2022 Budget to be adopted with broad support.
The main goals of the 2022 Budget are extending the support related to healthcare of the population, economic recovery and growth acceleration, scaled-up investments, while maintaining the fiscal consolidation, as well as the support geared towards the reform processes in the field of judiciary and the EU integration, as well as uninterrupted financing of the basic functions of the state.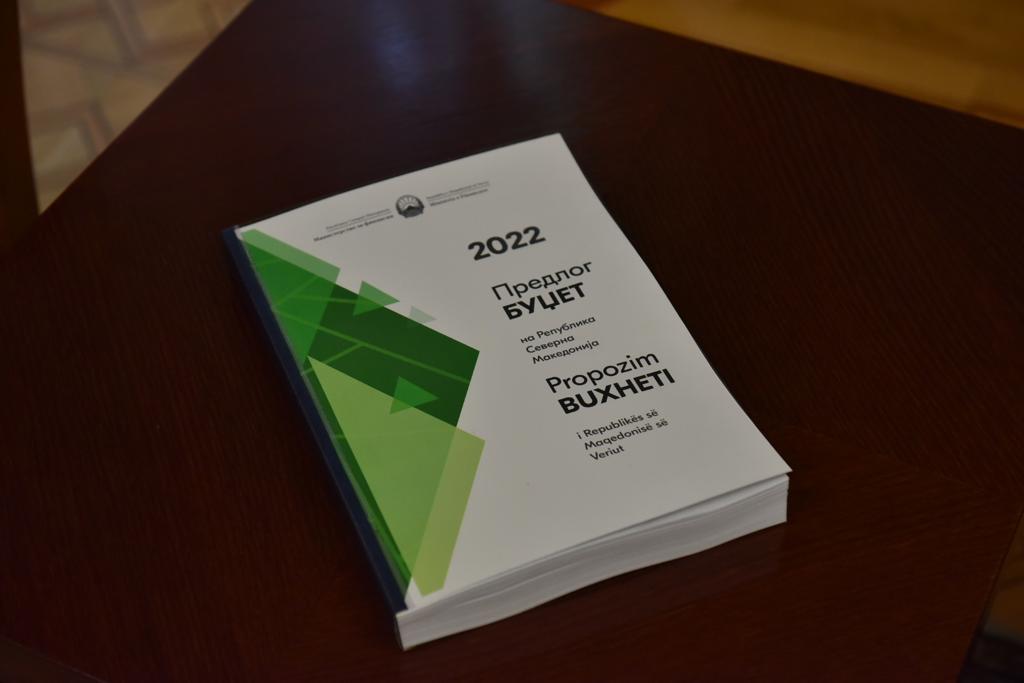 The 2022 Budget is primarily focused on investments, by which capital expenditures are projected at all-time record high level, amounting to Denar 38.2 billion. Capital expenditures account for 14% of total expenditures, increasing by 28.3% compared to 2021. Thereby, cuts are made at non – productive expenditures.
Budget is designed according to the golden rule of government spending, i.e. budget deficit is lower than capital expenditures, meaning that only capital expenditures will be financed through borrowing, whereby the funds will be geared towards projects generating greater benefits. This will provide for boosted investment cycle, thus contributing to accelerated economic growth.
Under the amended 2022 Draft Budget, expenditures are projected in the amount of Denar 272.4 billion, being higher by 1.4% compared to 2021, accounting for 35.2% of GDP. Expenditures are projected in the amount of Denar 238.9 billion, being higher by 7.4% compared to 2021. Hence, budget deficit is projected at Denar 33.5 billion or 4.3% of GDP.