21st February 2022, Brussels – EU perspective of North Macedonia and the expectations from the French Presidency for the progress in the process of opening the accession negotiations were in the focus of the meeting between Minister of Finance, Fatmir Besimi, and Commissioner for Neighborhood and Enlargement, Olivér Várhelyi, held in Brussels.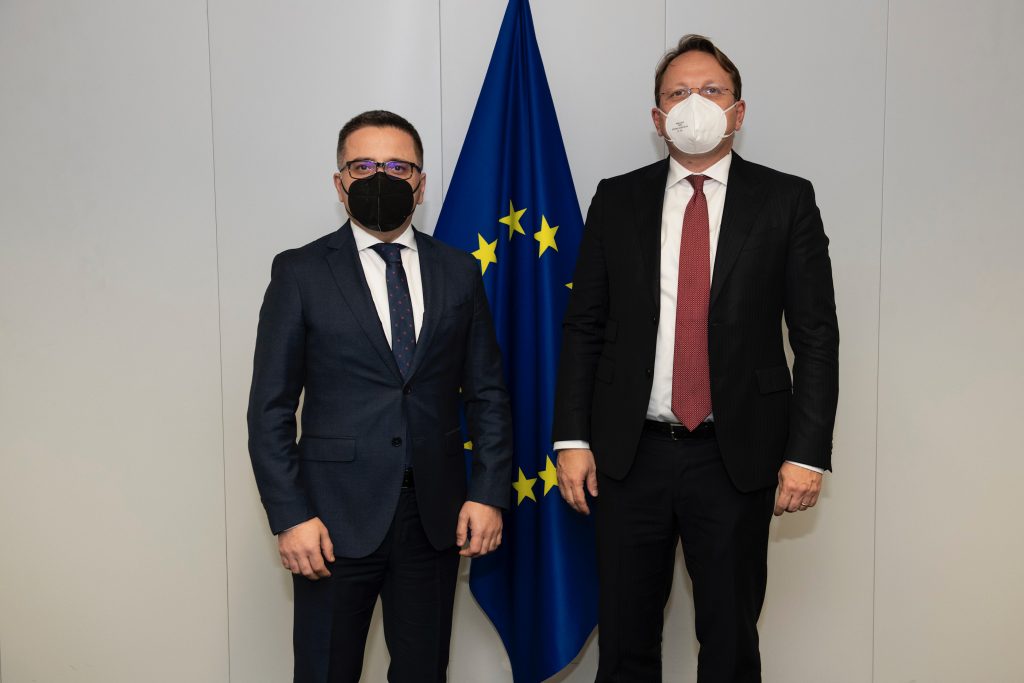 Ministry of Finance's priorities aimed at strengthening the reform process in the field of public finance management, accelerated growth through investments, while implementing fiscal consolidation, as well as the reforms envisaged under the Economic Reform Program 2022-2024, the respective consultations for which have already commenced between the Government of North Macedonia and the EC, implying aligning with the EU standards, were highlighted at the meeting.
"We will focus on implementing the Economic and Investment Plan so as to meet the goals under the EU accession agenda, including the implementation of the Green Deal, digital transition and other EU strategies and policies for the Western Balkans", Minister Besimi pointed out at the meeting, expressing gratitude for the support our country receives from the EU in coping with the consequences from COVID-19 pandemic, as well as in implementing major infrastructure projects.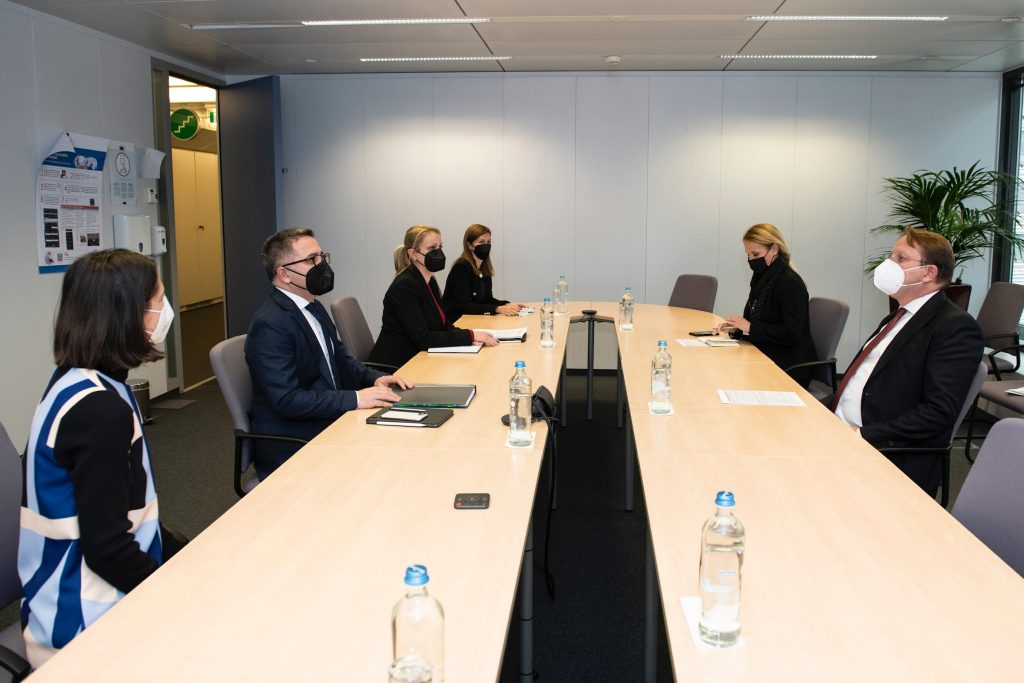 Moreover, the Government is strongly committed to strengthening the administrative capacities of IPA structures, recognizing the positive outcome from the progress of IPA Action Program 2021. Action Plan on establishing IPA 3 Structures has been adopted, while the national structures work zealously on implementing the ongoing IPA 2 Program to the end of utilizing as many of the available funds as possible.
During the meeting, Minister Besimi pointed out that the Government remains committed to continuing along the path to EU, that being the only alternative. Expectations of North Macedonia from the French Presidency are for the efforts to achieve progress in this process to continue. The Government is ready to continue the dialogue with Bulgaria to overcome all the issues. Discussions on sectoral cooperation are ongoing to the end of finding consensual solutions acceptable for both parties.