7th March 2022, Skopje – Commodity reserves are sufficient, Budget is liquid, whereby the already taken actions for the respective set of measures, will be discussed at today's session of the Economic Council together with the foreign experts. Measures as regards the electricity price are also covered therein, Minister of Finance, Fatmir Besimi said for Sitel "Tema na Denot" TV Show, broadcasted last night.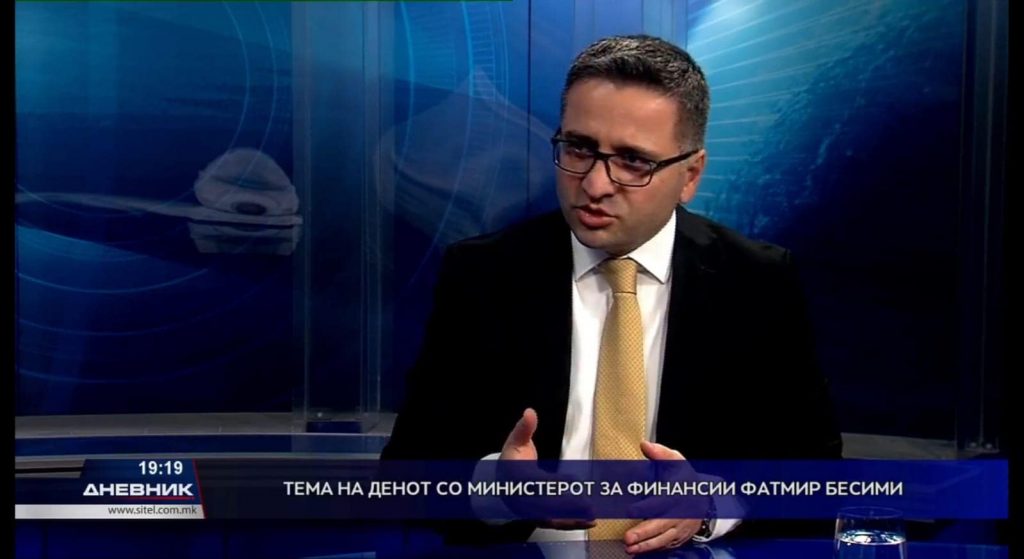 "With respect to the region, prices in our country are lowest, however, this does not imply taking no additional measures. Activities have already been undertaken for designing measures to cope with the crisis as a result of the increase in prices of food products and energy sources, particularly affected by the newly occurred situation in Ukraine. "The next day, at the Economic Council of the Government, to be summoned by the Prime Minister, having foreign experts also present there, who will give their contribution thereto, proposals for any potential solutions will be discussed, all to the end of protecting the living standard of the citizens and supporting the economy", Besimi pointed out.
He thereby added that the variable excise duty on fuels stipulated under the latest amendments to the Excise Law, currently, contributes to mitigating the price shock. In addition, as regards the energy sources, under the latest amendments to the Law on Customs Tariff, the customs tariff rates on natural gas have been reduced to zero, with the Law Amending the Law on Value Added Tax pending parliamentary procedure, as per which, with respect to the natural gas, VAT would be collected on the basis of the sales in the country rather than collected at import.
Quantities of commodity reserves, as Minister said, are sufficient, and at present, there is no need to intervene on the market. He stressed that from the very first day of the assault, urgent Government's session was held, considering all aspects, with the commodity reserves being one of the points of discussion thereat.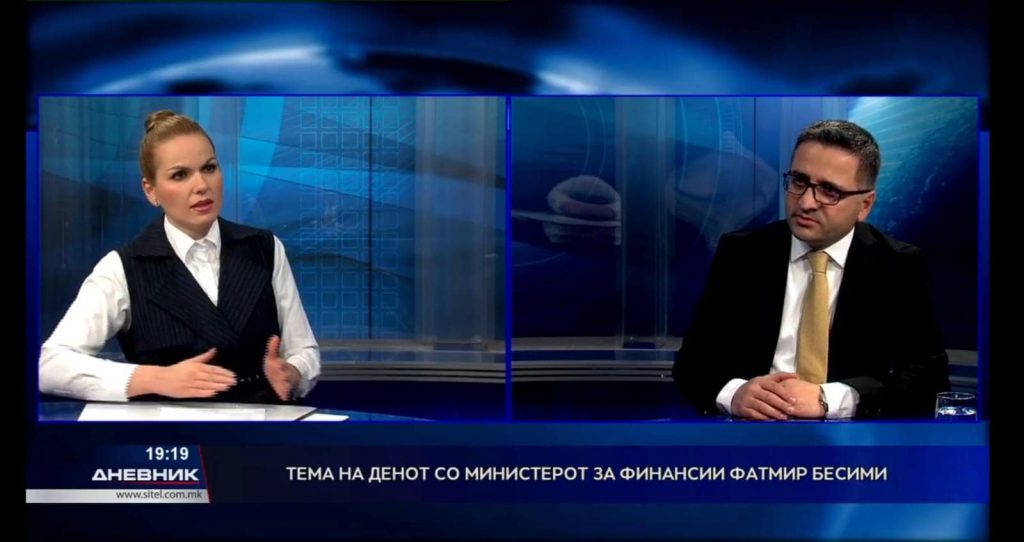 "Quantities of commodity reserves are sufficient, as well the stock of commodities of companies. Ministry of Agriculture provided information about the traders' stock of commodities and there is absolutely no room for speculations thereon", he said.
Asked whether the budget funds will be allocated for paying the promised increase of pensions by Denar 1,000 per month, the Minister said that at present, the Pension Fund is liquid, thus being able to pay the needed funds, whereby the further increase in pensions will be covered under the 2022 Supplementary Budget.
Thereby, as Minister pointed out, increased pensions will not imply increased contributions.
Public debt, as per the Public Debt Management Strategy, is planned to be reduced to 56.5% of GDP by 2026. Budget deficit should be reduced to 2.2% of GDP by 2026. What is significant is that the Organic Budget Law is in parliamentary procedure, stipulating fiscal rules of a budget deficit of up to 3% and a public debt of up to 60%.