22nd March 2022, Skopje – Strategic projects of priority for the Government of the Republic of North Macedonia, contributing to the economic development, as well as possibilities for their financing and strengthening the cooperation with the United Arab Emirates, were the topics discussed at the two-day meetings between the Minister of Finance, Fatmir Besimi, and representatives from investment funds in the United Arab Emirates which, although planned to take place in Abu Dhabi, they were held online, in line with the austerity measures to cut costs.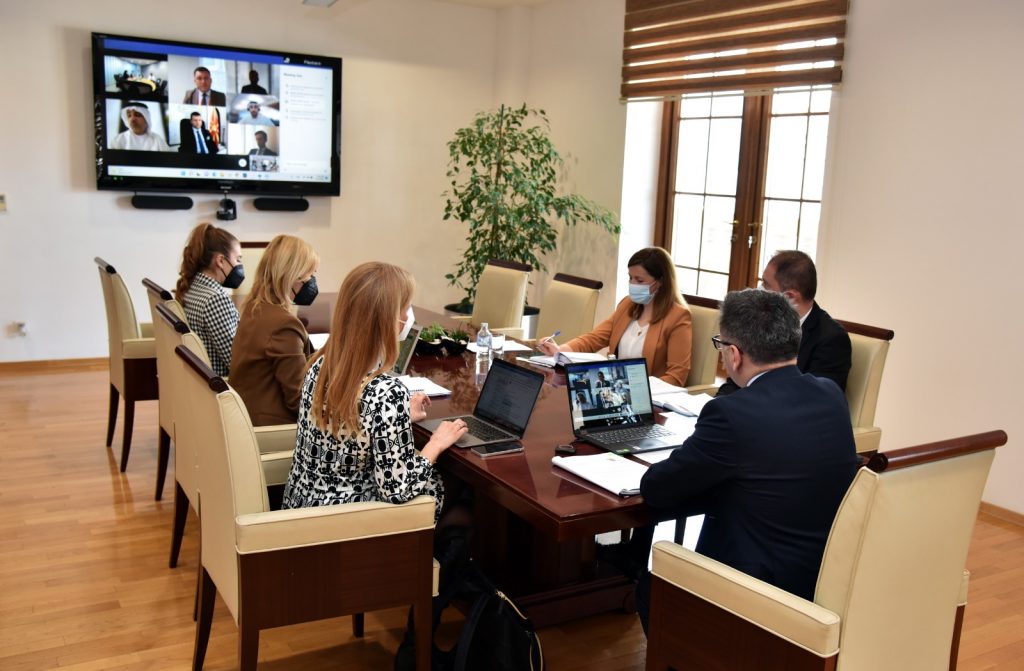 Following yesterday's meeting with Director General of Abu Dhabi Fund for Development, Mohammed Saif Al Suwadi, Minister Besimi held a meeting with the Executive Director at the Abu Dhabi Investment Authority, Khalifa Al Mheiri.
There is considerable potential for both strengthening the cooperation between the two countries and UAE investments in the country. Abu Dhabi Investment Authority is an international investor, the investments of which are estimated at billions of dollars. It operates in both the developed and the developing countries in North America, Europe and Asia.
In addition to the Growth Acceleration Plan which offers coordinated support to encourage public and private sector investment, at the meeting, Minister Besimi also referred to institutional support to investments in the country and investing environment. He went on by referring to the other important laws, such as the Law on Financial Support to Investments and Law on Technological Industrial Development Zones, which are aimed at encouraging and accelerating the economic growth by attracting and supporting investor in the country.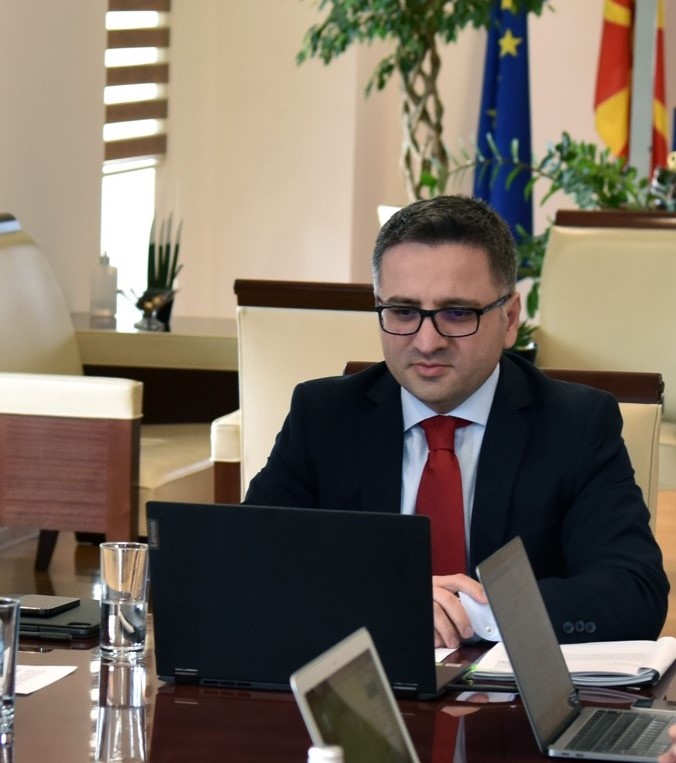 Priority areas as regards investments which the Government focuses on are the Green Agenda, digitalization, innovations and technology, human capital development, improvement of physical infrastructure, social cohesion and good governance.
Despite the ongoing developments in Ukraine and their effect globally, the Government, as the Minister pointed out, remains committed to the priority of attaining above 5% economic growth rates in the coming years based on scaled-up investments and consumption.