24th March 2022, Skopje – Republic of North Macedonia's EU accession prospects, the ongoing developments in Ukraine and the energy crisis, as well as its impact on the global economy, were the points of discussion at the meeting between Minister of Finance, Fatmir Besimi and the Ambassador of the Kingdom of Spain to North Macedonia, Jose Luis Lozano Garcia.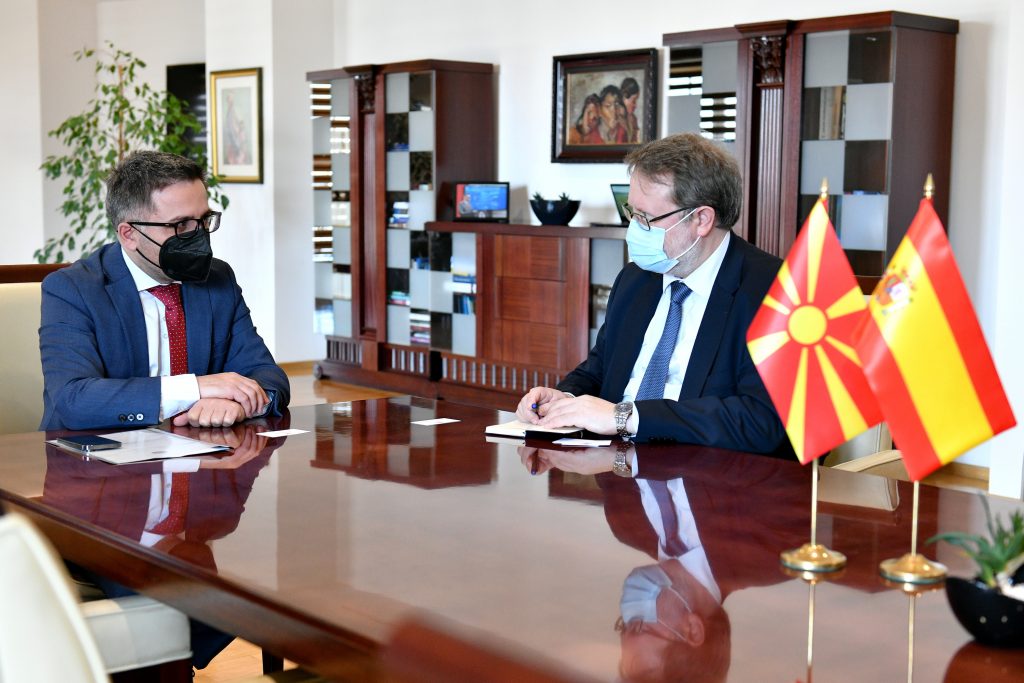 Minister pointed out that Republic of North Macedonia is attentively monitoring the developments in Ukraine, thus destabilizing the world, as well as our country. In this respect, he emphasized the Government's response thereto, which as so far, has put maximum efforts to safeguard the national economy, as well as the living standard of the citizens.
"Commodity reserves are at satisfactory level, the Budget is liquid and we have the necessary funds to take actions should a need arise therefor. In addition, instruments have also been put into place in case of a need to adapt to major market disruptions", Minister Besimi pointed out.
As regards the EU prospects, Minister stressed that Republic of Macedonia remains committed to paving its way to the EU. He expressed gratitude about the support the Kingdom of Spain extends on that path, thereby pointing out that the he expects for the French presidency to remain on the path of continuing the efforts to open the EU accession talks for the Republic of North Macedonia.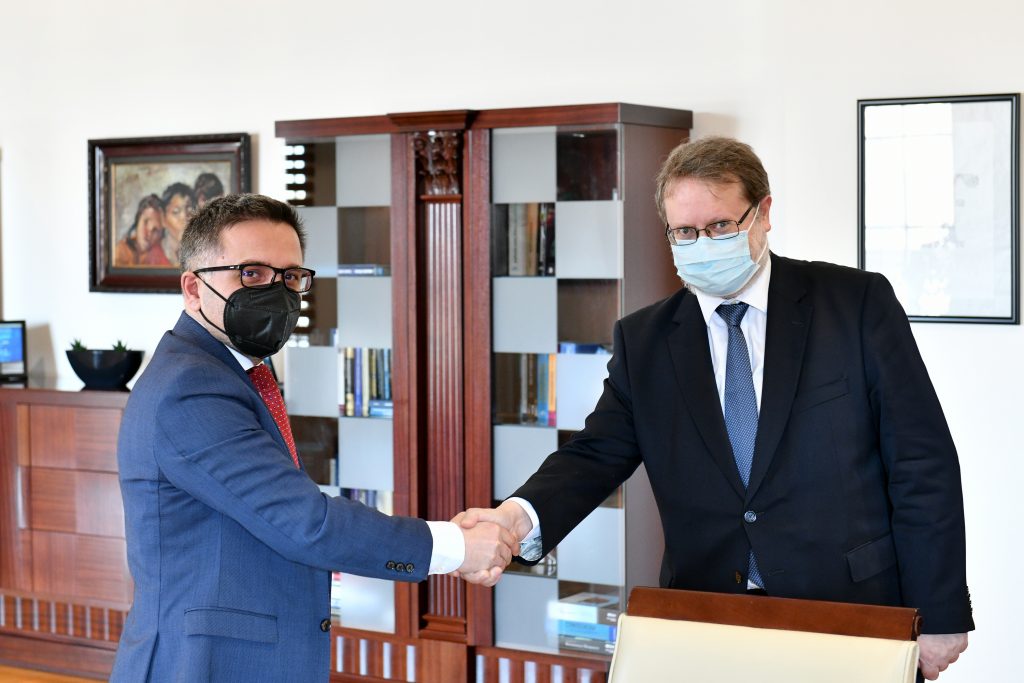 At the meeting, it was also underlined that our country remains committed to implementing the reforms mutually agreed with the EU under the Economic Reform Program, as well as taking advantage of the investment opportunities under the Economic and Investment Plan for the Western Balkans, thereby also ensuring sustainable economic growth. 2021-2027 Intervention Plan on Investments amounts to EUR 8.2 billion, EUR 5.8 billion out of which as public investments, with EUR 2.4 billion as funds from private investors. Possibilities for realizing this Plan are included in the Economic and Investment Plan for the Western Balkans. Priority, in the light of the energy crisis, are projects geared towards increasing electricity generation from domestic capacities, as well as greater energy efficiency.
In 2021, amid the still present impact from the COVID-19 induced health crisis, the national economy recovered as per the expected dynamics. Growth is projected at 4.6% this year, primarily based upon scaled-up investments, which is however expected to be affected by the Russia-Ukraine war. International institutions send positive signals that the European economy will keep its positive growth rates. Average economic growth rate is projected at 5.4% in the period 2022-2026, driven by the domestic demand.
EU is our largest trading partner. Concluded Stabilization and Association Agreement has provided for free trade with the EU countries, with most of the industrial goods being customs-free. In 2021, trade with Spain picked up by 26.8%, while growing by 38.8% in January 2022 compared to January 2021. Surplus was recorded in the trade with Spain.