29th July 2022, Skopje – Agreement between Ministry of Finance and the World Bank was signed, thus providing for EUR 37 million for the Local Roads Connectivity Project, by which the local roads, covering 450 km in total, in all municipalities throughout the country, will be reconstructed, upgraded and rehabilitated. Project was signed on Friday between Minister of Finance, Fatmir Besimi and WB Country Manager for Kosovo and North Macedonia, Massimiliano Paolucci, in the presence of Minster of Transport and Communications, Blagoj Bochvarski. Total investment value of the Project amounts to EUR 70 million.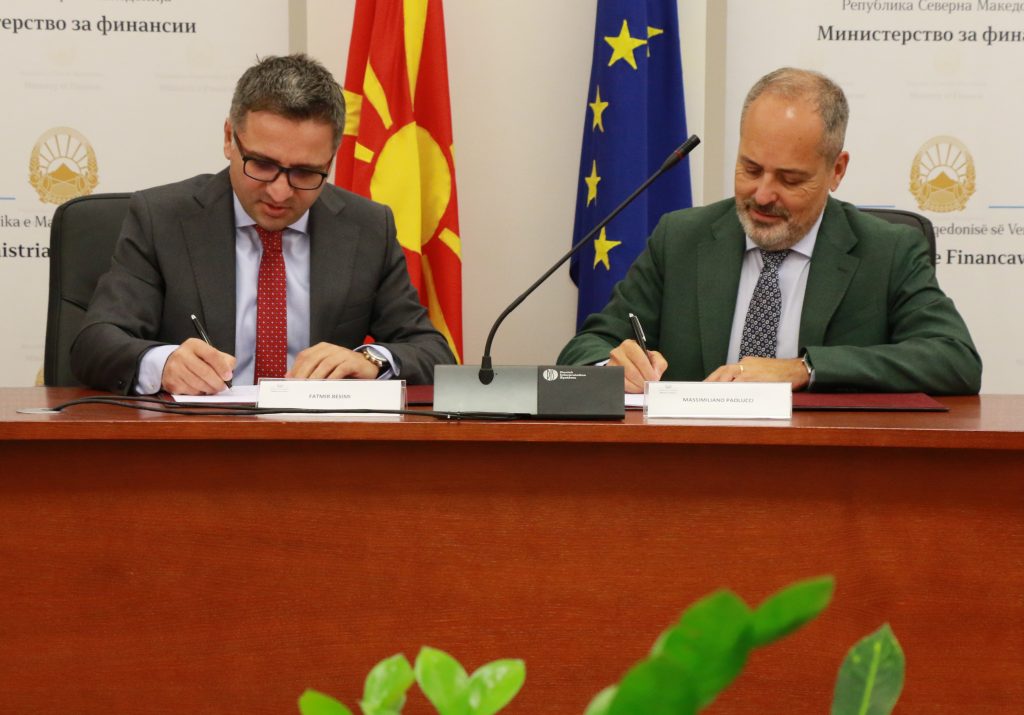 "Local Government Units are the authorities, being closest to the citizens, playing crucial role in their everyday life via the public services they provide. Hence, making investments in the municipal infrastructure means investments aimed at improving the life of citizens, as well as encouraging the economic development by developing the respective microeconomics. Furthermore, in times when the global economy confronts major challenges and when the economic growth is slowed down in all economies, implementing the investment agenda plays crucial role in boosting the economic activity amidst extremely challenging circumstances. Investments in roads are always high-quality investments – Besimi stressed, adding that the Law on Financing Local Government Units was adopted this week, incorporating the reforms for strengthening the fiscal decentralization.
Project, as Minister of Transport Bochvarski pointed out, is being realized as per the envisaged dynamics. So far, agreements for construction works of local roads have been concluded in 46 municipalities.
"We have entered an advanced stage as regards the realization of this Project, whereby I can freely say that positive results have been recorded. We managed to increase the mobility and improve the quality way of life at local level, in all municipalities where this Project is being implemented. I would like to hereby stress that so far, Ministry of Transport and Communications has announced, via the Project Implementing Unit, 4 public calls, covering 46 municipalities, covering total of 95 streets, with the total investments amounting to over EUR 17 million, Bochvarski stressed.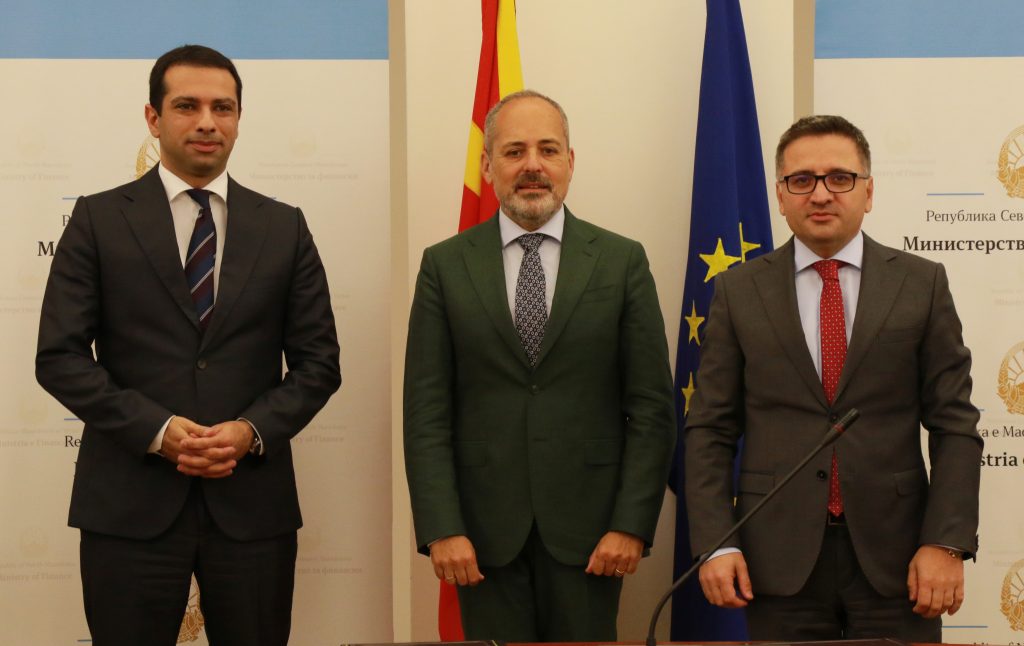 WB Country Manager for Kosovo and North Macedonia, Massimiliano Paolucci, said that our country is making important advancements in improving national road infrastructure and connectivity, but challenges related to the reforms in the management and upgrading of the local road network remain, in order to develop healthier transport sector throughout the country.
"Through the Local Roads Connectivity Project, the World Bank supports enhancing the government's capacity to manage local roads and increasing access to jobs, services, and markets. Project aims to rehabilitate and improve approximately 450 kilometres of local roads – creating better and safer transport conditions in 80 participating municipalities. Beneficiary communities include a mix of rural communities with higher poverty levels and greater reliance on agriculture, urban municipalities, and areas with socioeconomically diverse populations. This additional financing will replace funds allocated from the original Local Roads Connectivity Project – approved by the World Bank on December 19, 2019 – to respond to the COVID-19 pandemic." Massimiliano Paolucci pointed out.
At present, projects worth more than half a billion euros are being realized in our country with WB funds, being geared towards the infrastructure, the education and the agriculture.