15th September 2022, Sarajevo – On Thursday, 2023 -2206 Memorandum of Understanding on Technical Cooperation was signed between Ministries of Finance of the Republic of North Macedonia and the Kingdom of Netherlands by Minister of Finance, Fatmir Besimi and Deputy Prime Minister and Minister of Finance of the Netherlands, Sigrid Kaag, at the margins of the Annual IMF and WB Dutch Constituency Meetings, taking place in Sarajevo. This Memorandum is aimed at further exchange of experience and practices between both Ministries in building a modern public finance system.
Multi-year successful cooperation between both ministries resulted in a large number of programs and projects geared towards improving the diverse public finance functions and the respective performance. The new Memorandum of Understanding on Technical Cooperation speaks in favour of the further financial and technical support by provided by the Kingdom of the Netherlands to the Ministry of Finance for the purpose of strengthening the capacities thereof. Specific Bilateral Cooperation Program will be harmonized on annual basis.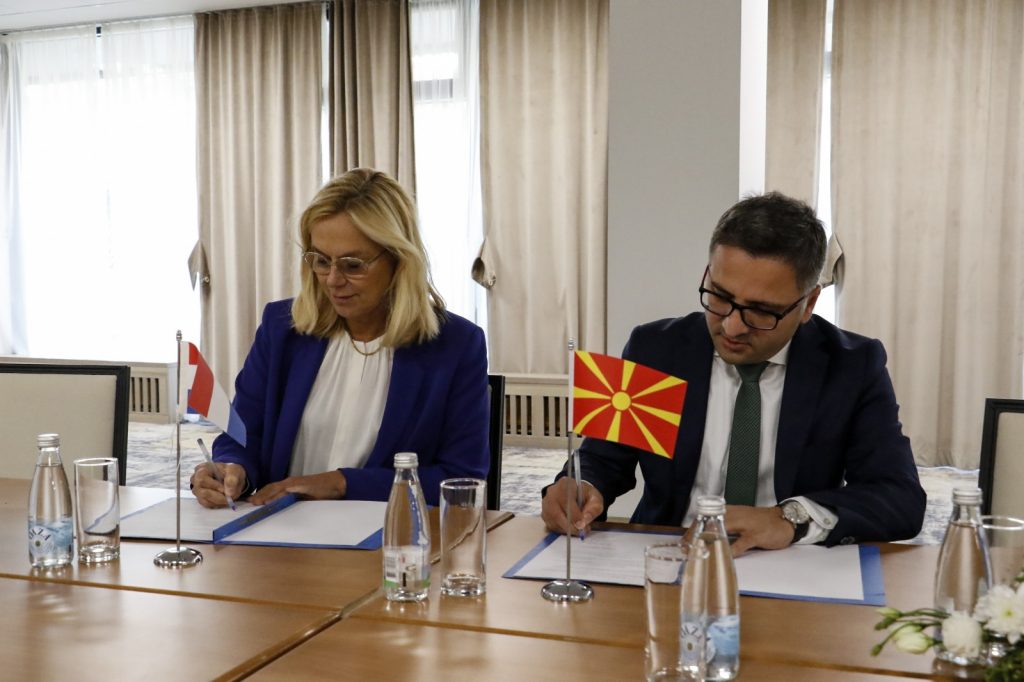 One of the so-far most significant projects is the Twining Project "Strengthening Budget Planning, Execution and Internal Control Functions". Technical support has been provided for implementing the new systemic Organic Budget Law. It is also worth mentioning the support provided for the reforms related to the public internal financial control system, as well as the harmonization of the public procurement legislation with the EU Acquis. So-far cooperation also includes the experience conveyed by the National Academy of Economics and Finance from the Netherlands all to the end of establishing the Public Finance Academy in our country, which will be a significant pillar as regards the further administrative capacity building.
This year's Bilateral Cooperation Program between both Ministries covered several areas of cooperation, such as public internal control, green bonds – exchange of experience and knowledge, taxing transfers in line with BEPS, etc.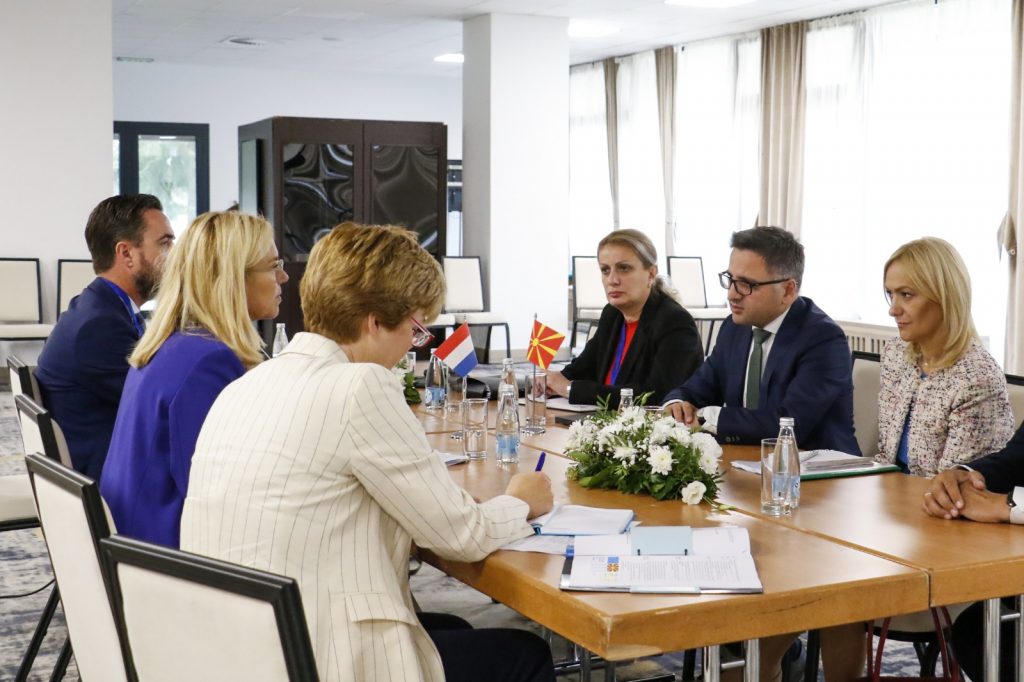 Topics of interest as regards the upcoming cooperation would be public internal financial control, financial education and inclusion, improved efficiency of the tax administration and protection against tax evasion.
During the meeting, Minister Besimi and Deputy Prime Minister Kaag also touched upon the EU integration process of our country, the economic developments both in North Macedonia and Europe, as well as the projections and measures aimed at coping with the ongoing challenges.