Skopje, 31st October 2017 (MIA) – Bank deposits in Macedonia are safe. Banks are liquid and stable, and the citizens who keep their money at home should deposit them and benefit therefrom, thus also enabling banks to allocate more funds where required.
This was recommended at today's celebration of the World Savings Day – 31st October in the Banking Association within the Economic Chamber of Macedonia.
Citizens have Denar 222 billion, while companies have Denar 80 billion in bank deposits in Macedonia. Fifty one percent of the deposits are in denars.
Governor of the National Bank of the Republic of Macedonia Dimitar Bogov stressed that the savings increased by 6% on annual basis, which is solid given the current circumstances.
He believes that Macedonian population has a potential for higher saving rates, hoping that the rates will return to their pre-crisis level.
He stressed the trend of increased Denar savings, expecting for the trust in the domestic currency to continue.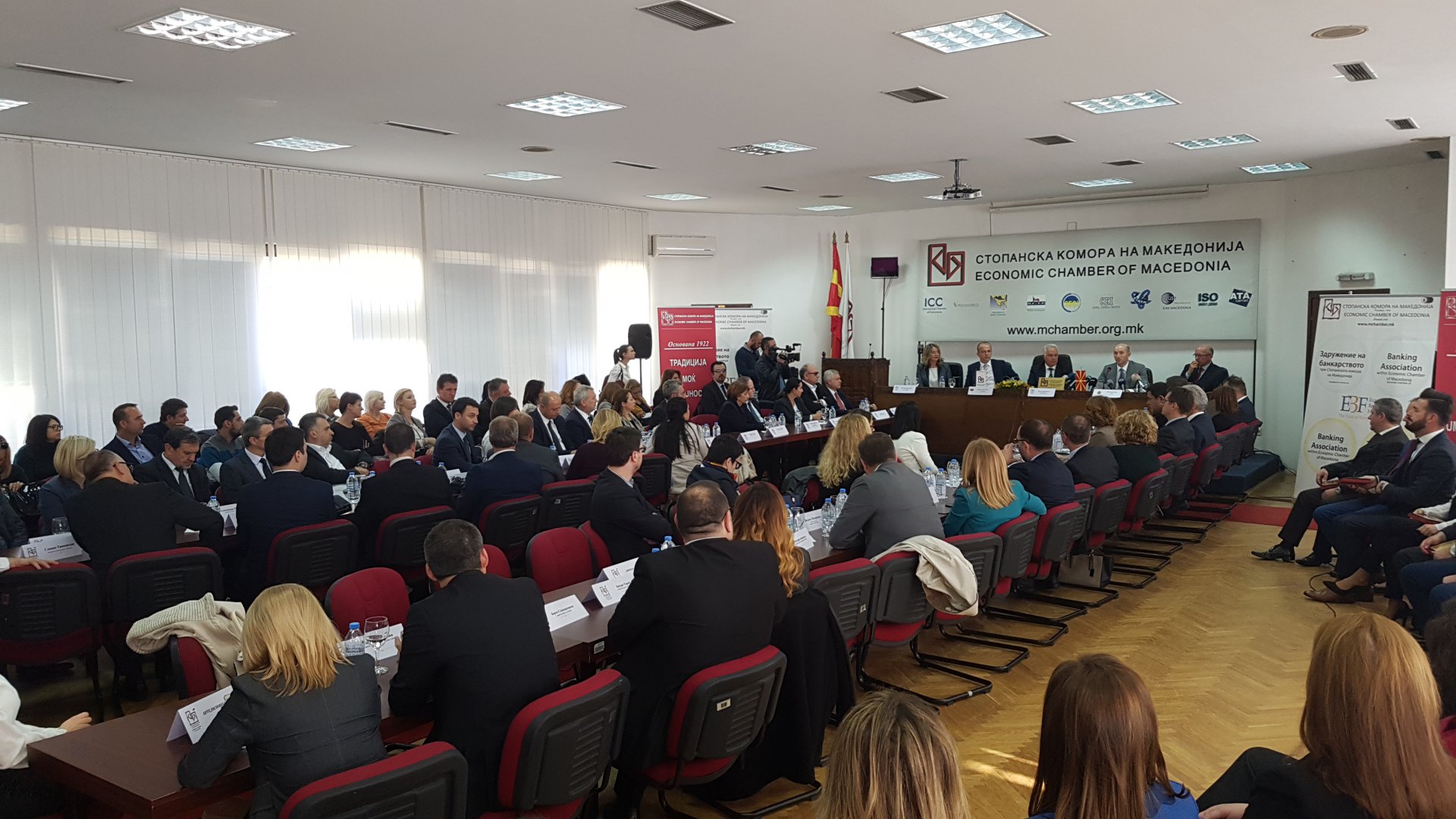 According to Minister of Finance Dragan Tevdovski, savings are the cheapest source of financing the national economy, encouraging the banks to support the domestic companies in their investment activities.
– Foreign capital is more expensive, less accessible and often unstable. It is good to see a six-percent growth of the deposits following the end of the crisis, and I expect higher growth rates of deposits to be achieved in the coming period 0 Tevdovski said.
Kosta Mitrovski, President of the Banking Association pointed out that the banking system is very stable, and that the savings play the central role in the banks' operations.
According to him, there is savings-related tradition in Macedonia, which should be supported by the banks with specific products.
World Savings Day in Macedonia has been celebrated since 1999, dating back in 1924 in Milan.
Оваа вест е достапна и на: