Skopje, 25th June 2014 (MIA) – "Zivko Brajkovski" Primary School in Butel Municipality will get new, modern look with budget funds provided through World Bank Project. Today, Deputy Prime Minister and Minister of Finance, Zoran Stavreski, and the Mayor of Butel Municipality, Petre Latinovski, signed the Agreement for financing the second stage, in the amount of Denar 73 million.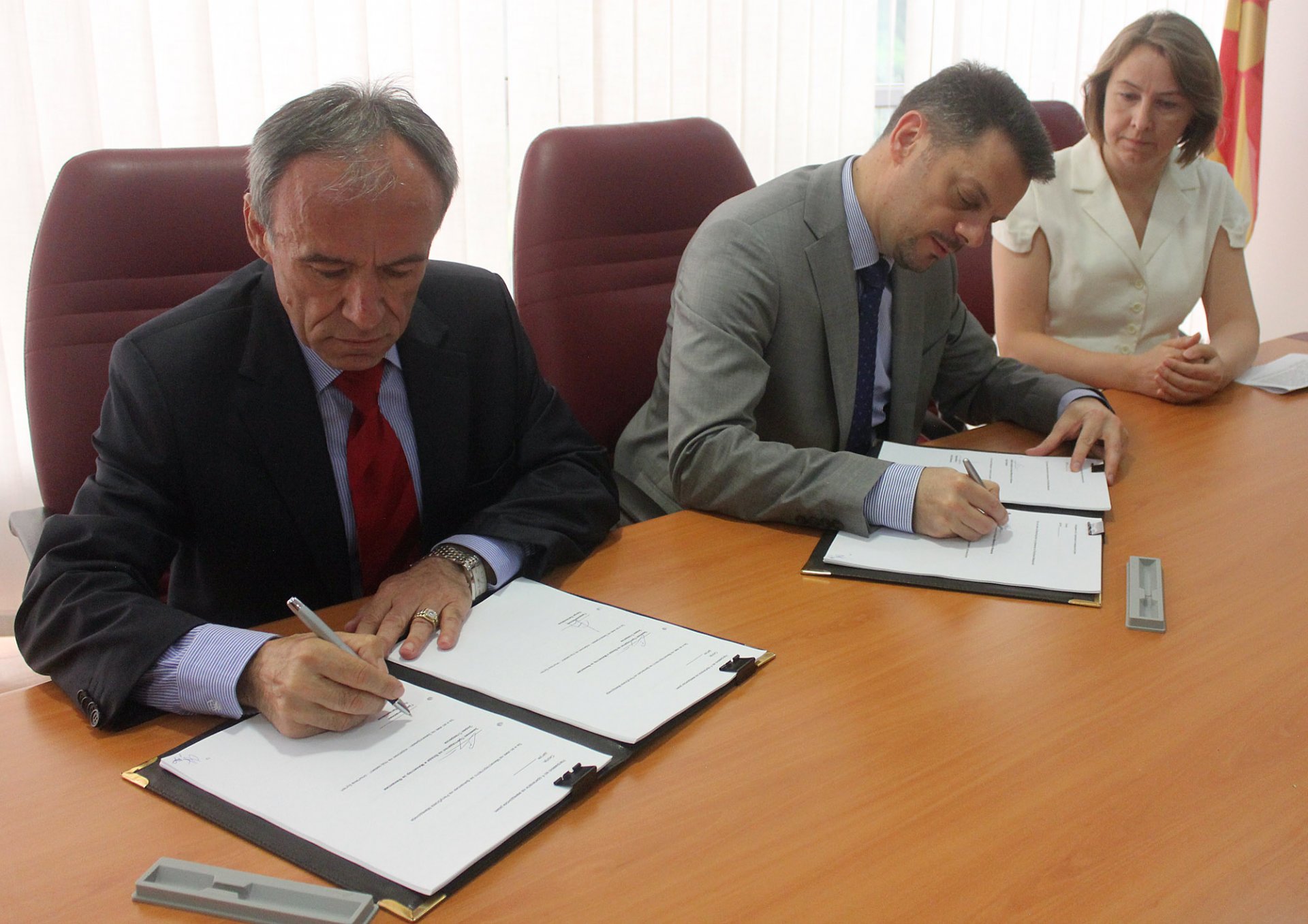 – Investments in education are the best and the most reliable investments in the future of the young people. By signing this Agreement, Butel Municipality will get a new, modern, efficient school in which conditions will be created for the children to attend lessons in one shift, and the conditions will be improved for both the children and the teachers, Deputy Prime Minister Stavreski said.
Underlining that all preparatory activities, in which the municipality invested Denar 40 million, were carried out in a professional and efficient manner, Stavreski said that, with the funds provided by the Government in the amount of Denar 73 million and joint efforts, new school would be built, to be pride of the citizens in Butel Municipality and the children to learn there.
According to the Mayor, it was a real pleasure, after 50 years, for a school to be built which would be used by the future generations. – It was not invested for fifty years, no new school was built in Butel Municipality. The school will be built on an area covering 5,000 square meters. The interior of the school will provide for the pupils to attend the lessons in one shift, Latinovski said, adding that all standards will be adhered to and energy efficiency will be introduced.
He pointed out that, by working rationally and cost-effectively, the Project will be realized within the set deadline
The school is expected to be commissioned by the middle of next year.
Оваа вест е достапна и на: