19th July 2019, Skopje – Today, Prime Minister of the Republic of North Macedonia, Zoran Zaev, and Deputy Minister of Finance, Shiret Elezi, met Country Director for Western Balkans Region of the World Bank, Linda Van Gelder, and Country Manager for Kosovo and North Macedonia, in the Europe and Central Asia Region of the World bank, Marco Mantovanelli.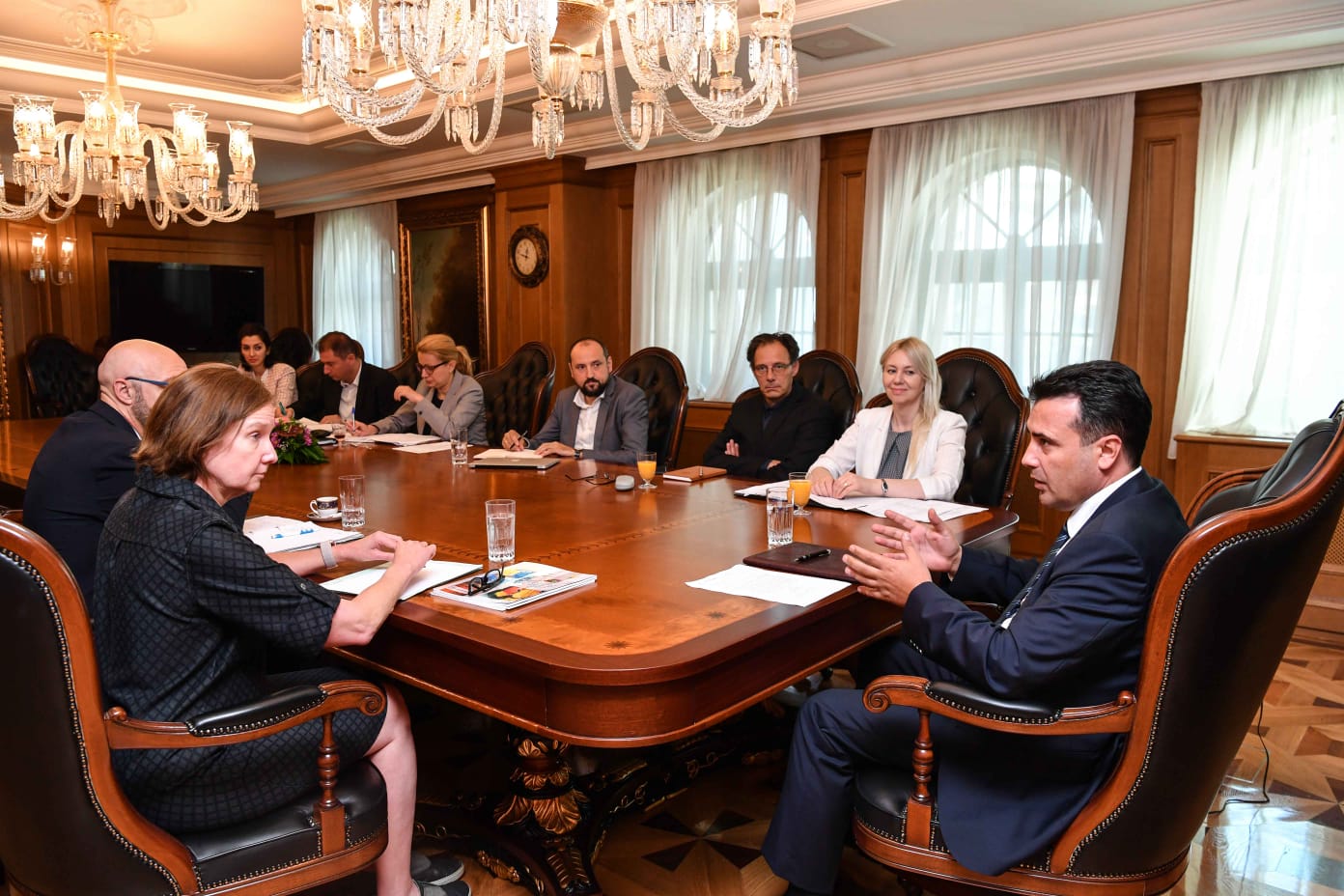 Excellent cooperation with the World Bank was pointed out at the meeting, also discussing its intensification in realizing the joint projects and the established cooperation in the reform processes which are important for boosting the economy, the social safety and the institutional capacities of the country.
Implementation of the Country Partnership Framework for the Republic of North Macedonia 2019 – 2023 was also discussed during the meeting. It includes projects amounting to around US$ 420 million, aimed at improving the country's infrastructure and investments in human capital.