16th September 2017, Skopje, – Standard and Poor's Agency announced that it affirmed the credit rating of Macedonia BB-, with stable outlook. Stable outlook reflects the balance between the risks from public debt trends and remaining political uncertainty on one hand, and the country's favourable economic prospects on the other.
Standard and Poor's Agency, noted in its report that the political crisis has been overcome by the formation of the Government, and that a reasonable degree of policy continuity is anticipated, which would result in improved confidence and gradual acceleration in economic growth.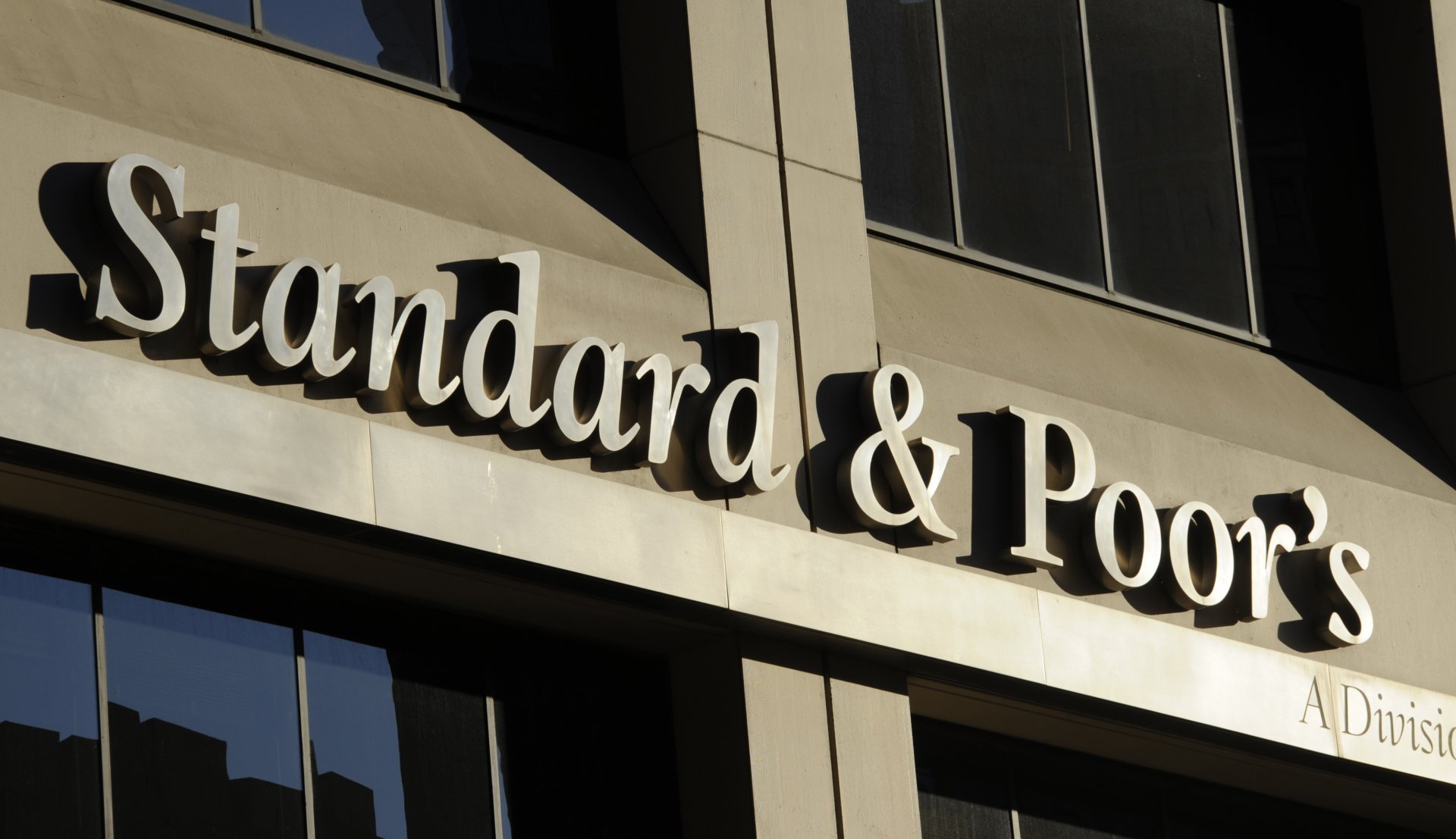 Economic growth for 2017 has been revised to 1%, primarily due to the political crisis effects over the negative trends of GDP in the first half of the year, as some public and private investments were put on hold. It is anticipated for this drop to be temporary, as well as for the growth to strengthen in the second half of this year, resulting in an overall output expansion of 1% in 2017. It should accelerate further, averaging about 3% in 2018-2020 supported by rising investments, consumption, and net exports. Furthermore, expected budget deficit in 2017 accounts for around 3%, estimated to be as the deficit envisaged in the Supplementary Budget. Report also noted that Macedonia has been running persistent budget deficits in the previous years, however, it is estimated that its fiscal profile still this leaves some space for policy flexibility, forecasting average budget deficit of 3% of GDP over the next four years. Although the budget deficit will increase the pressure on the debt, it is expected to account for 46.5% of GDP in 2017 (sum of government debt and the debt of the Public Enterprise for State Roads), i.e. in global terms, the level of indebtedness of Macedonia is assessed as moderate.
Standard and Poor's Agency stated that the rating might be raised if reforms directed toward higher broader-based economic growth led to a faster increase in income levels, alongside effectiveness and accountability of public institutions and policymaking. Ratings could be lowered if major political tensions returned, impairing growth and foreign direct investment (FDI) inflows and undermining the country's longer-term prospects. The ratings could be also lowered if large fiscal slippages or off-budget activities were to call into question the sustainability of Macedonia's public debt.
Also available in: