Skopje, 28th June 2017 (MIA) – Government will support the companies pay minimum wage of Denar 12,000 with budget funds in the amount of EUR 1.5 million per month.
As Minister of Finance Dragan Tevdovski announced today, the support will be extended as of September, when the payment of minimum wage of Denar 12,000 is expected to commence, by which by the end of the year, EUR 6 million will be spent as government funds.
This is the Government's proposal considered by all stakeholders, union representatives, chambers and employers and according to which, starting March 2018, the budget support would be reduced by half, thus amounting to EUR 750,000 per month.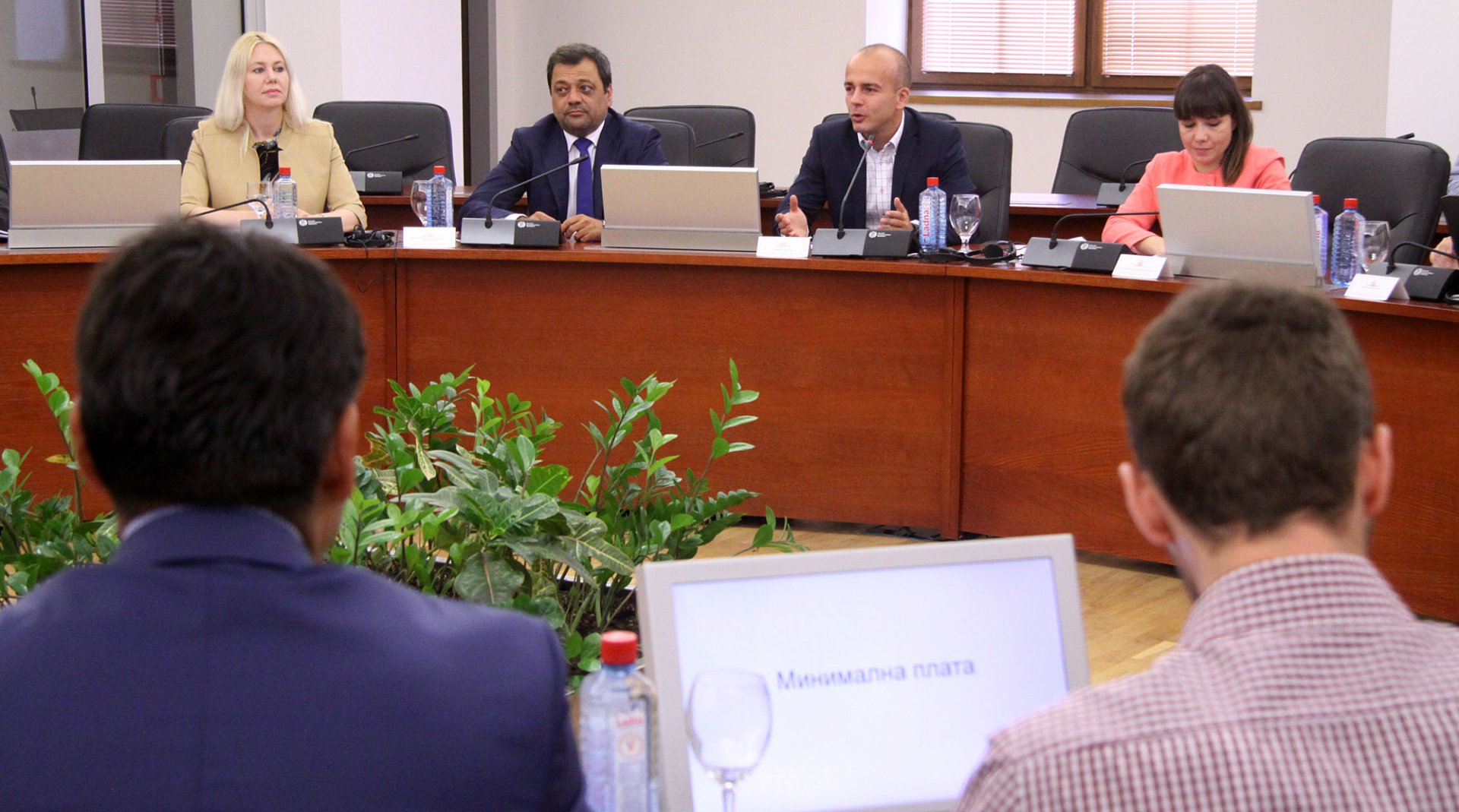 – Funds for financial support of the companies, in the period September-December 2017, in the total amount of EUR 6 million, are projected in the Supplementary Budget, Tevdovski said at the press-conference.
As for employers, the Government's proposal is acceptable. – Wage increase by maximum Denar 2000 per employee or by 16% is not a big burden for the business sector, the President of the Organization of Employers of Macedonia Angel Dimitrov said prior to the meeting with Minister Tevdovski.
Оваа вест е достапна и на: