22nd February 2022, Brussels – Green transition, energy efficiency, human capital strengthening as key priorities in the Economic Reform Program 2022-2024, as well as investments envisaged under the Intervention Plan on Investments and the possibility to finance them with EU support, were the topics discussed at the meeting between Minister of Finance, Fatmir Besimi, and Commissioner for Budget and Administration, Johannes Hahn, held in Brussels.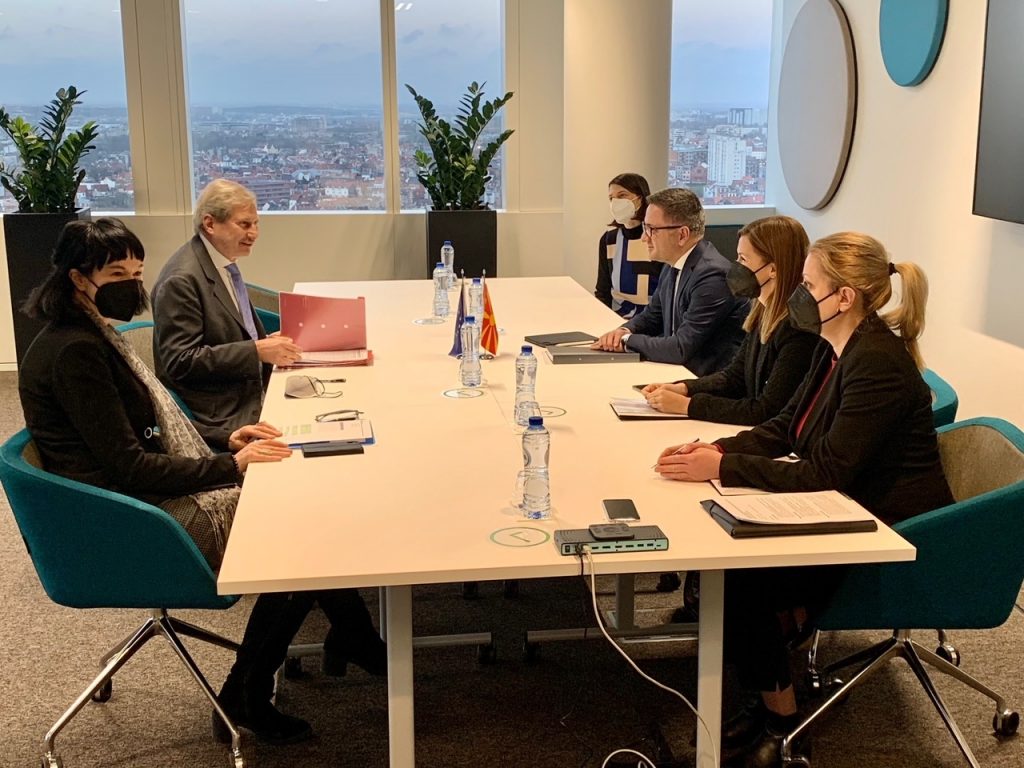 At the meeting, the Minister pointed out that the ERP was submitted to the European Commission and the priorities and the measures thereunder were in line with the EC priorities and recommendations for the country.
"Support we receive from EU will provide for faster recovery from the pandemic which severely scared the economies worldwide. Investment grants will contribute to the implementation of the Intervention Plan on Investments", the Minister pointed out.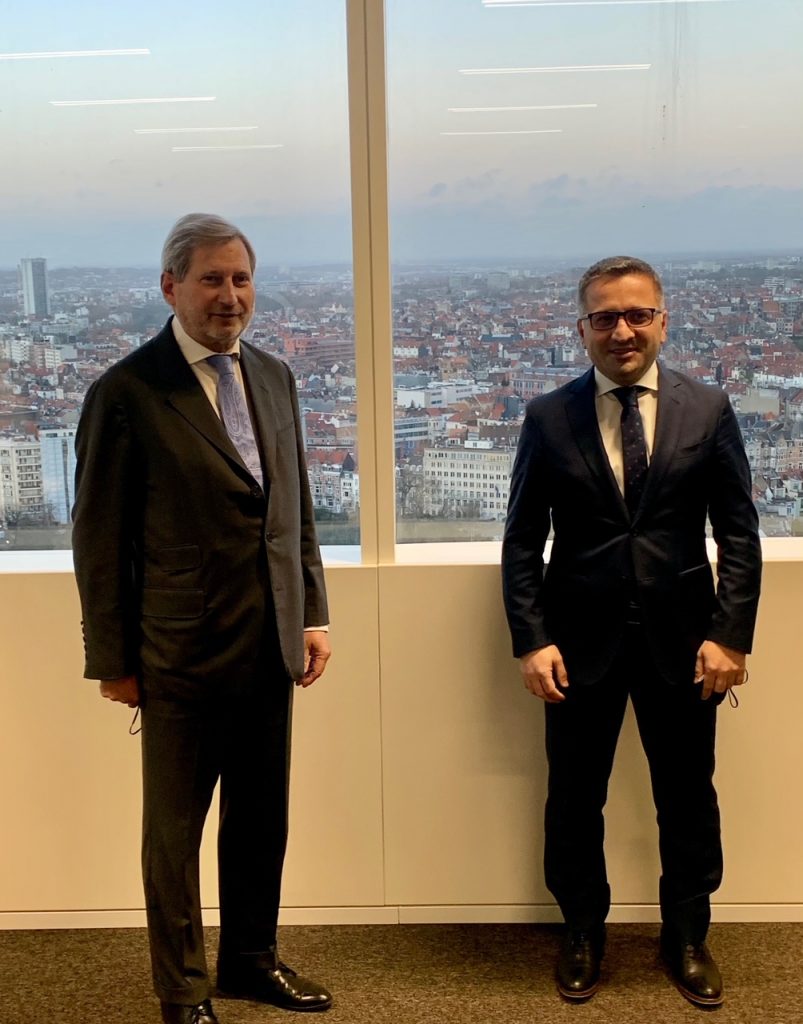 As he underlined, utilization of the benefits from the investments supported with the Intervention Plan on Investments (IPI) and achievement of sustainable economic growth require implementation of the reforms jointly agreed within the Economic and Financial Dialogue with the EC, which are also part of the Economic Reform Program. Moreover, the respective Program should be a guideline for the decisions on investments included in the IPI, as well as for careful planning and prioritizing of the resources.