4th March 2022, Skopje – The ongoing developments, the energy crisis and their impact on the economies of Republic of North Macedonia and Bulgaria, as well as the opportunities for mutual cooperation were the topics discussed at the meeting between Minister of Finance Fatmir Besimi ands the Ambassador of the Republic of Bulgaria to North Macedonia, Angel Angelov.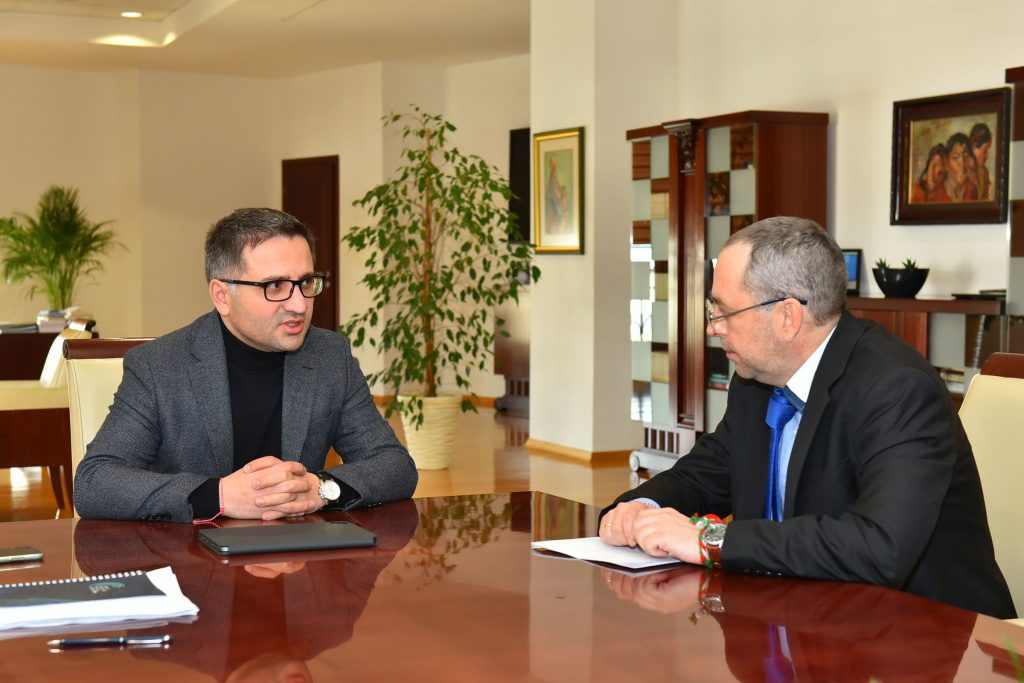 During the meeting, Minister Besimi pointed out that Republic of North Macedonia closely monitors the ongoing changes as regards the global economic flows, being destabilized due to the newly occurred situation, acting, as for far, maximally responsible and for the best interest of protecting the national economy and the financial status of citizens.
Both countries take plenty of actions geared towards intensified economic cooperation. Specific activities are also undertaken via the working groups established at the beginning of this year upon the first session held among the Governments of both the Republic of North Macedonia and the Republic of Bulgaria, developing ideas presented at the first meeting of the Working Group on Economy, Trade and Innovations.
Ambassador Angelov stressed the importance of the first meeting of the Working Group on Economy, Trade and Innovation held in Skopje, chaired by Minister of Finance, Fatmir Besimi and Minister of Innovation and Growth Daniel Lorer, thereby also highlighting that the agreed activities are already being undertaken.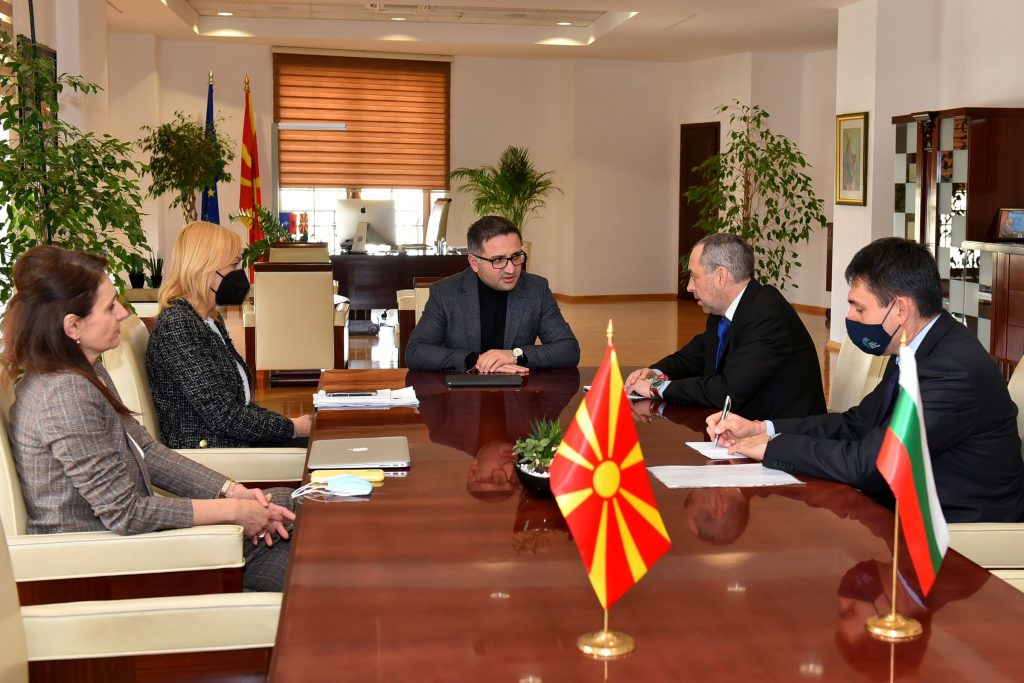 Joint implementation of the Green Deal, as well as the exchange of experience and recommendations in this field between both countries, were also underlined at the meeting. Bulgaria is a net producer of electricity, whereby ensuring an easier access to electricity was discussed thereat, for which realization, a joint unit is planned to be established.
Activities are being undertaken for realizing many projects for infrastructure connectivity between both countries. Railway line towards border with Bulgaria, foreseeing activities for construction of the second Beljakovce – Kriva Palanka section, with the financial plan of the third section Kriva Palanka – Border with the Republic of Bulgaria being already completed, the construction of which is planned to be finalized by 2029. Activities have been undertaken for implementing the Road Upgrading and Development Project with World Bank loan, as well as Kriva Palanka – Bulgarian Border Road with EBRD funds and WBIF investment grant.