11th March 2022, Skopje – Minister of Finance Fatmir Besimi announced the amendments to the Decree determining the fee for privatization of construction land adopted in 2011, according to which fee amounting to Denar 438 is paid for a land with a commercial purpose.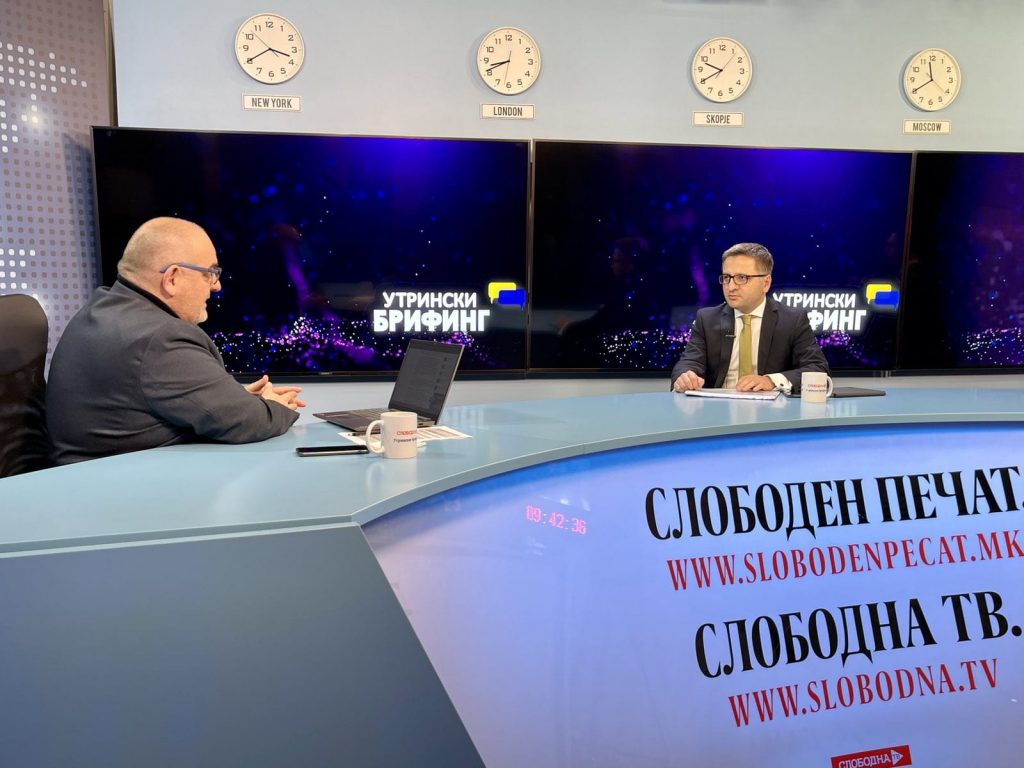 In his interview at "Utrinski Brifing" TV show, when asked about the land privatization case related to "Nova Makedonia", he clarified that he learned about this case from the media, whereby the whole process was completely reviewed, being handled by the Property and Legal Affairs Office, thus being responsible for reaching the decision on the land privatization.
– It is not a matter of a land sale but rather a land privatization. Sales process is carried out in line with legal regulations through the municipality, with the land privatization being carried out on the basis of the Law on Privatization and Lease of State-Owned Construction Land through the Property and Legal Affairs Office, whereby the fee paid for privatization is determined under the Government's 2011 Decree on the Amount of Fee for Construction Land Privatization, as the Minister said.
He stressed that since the Decree's adoption, such type of privatization was applied not only in this specific case but in other cases as well. He thereby stressed that this Decree will undergo an amendment, thus, this will be the last case when land is privatized at such price. Prices will be more realistic under the new amendment.
Minister stated that although the procedures were carried out as per the law, the ethical values and moral norms should be considered, calling all those who have used this opportunity in the past to make an investment of public interest in view of them being socially responsible.
He pointed out that plenty of activities have been launched to increase transparency, one of them being the adoption of the new Organic Budget Law, being in a parliamentary procedure for more than a year, wherein management of financial assets and state-owned land is additionally governed.
In his interview, Minister also talked about the new set of measures adopted by the Government, geared towards protecting the living standard of citizens and supporting the liquidity of the economy, against the impact of the rising prices of basic food products and energy due to the situation in Ukraine. Draft Laws pertaining to the measures aimed at reducing VAT and excise rate on energy, as well as VAT on basic food products, have been submitted to the Parliament, which are expected to be soon adopted, as Minister said.