22nd April 2022, Skopje – Republic of North Macedonia sent a request to the International Monetary Fund for using a 2-year Precautionary and Liquidity Line. This credit line is available for the member countries with sound economic fundamentals, being used in times of uncertainty such as the ongoing economic crisis stemming from the inflation and the energy crisis, particularly intensified upon the war in Ukraine. This was announced by Minister of Finance, Fatmir Besimi in an interview for "Sitel" TV channel from Washington, where he took part at IMF and WB Spring Meetings.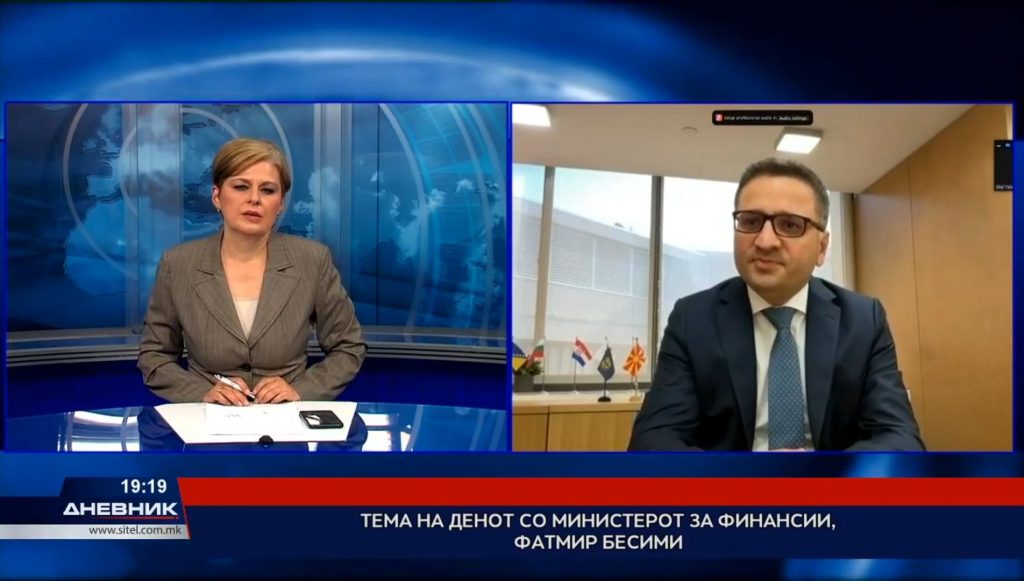 "Last week, IMF qualified us as a country eligible for using such credit line, thus exceptionally speaking in favour of our country's positon on the financial markets. This significantly changes our position on the market, being in favor of Macedonian economy, given that due to the inflationary expectations at present, the interest rates picked up on the financial markets. Funds will be absorbed upon approving the official request therefor – Minister of Finance, Besimi pointed out.
Minister stressed IMF mission will take place in our country in the upcoming period, whereby the details for using the Arrangement will be defined.
Thereby, he pointed out that the interest rate would account for around 1%, being exceptionally lower than the existing interest rate used when issuing Eurobond on the international financial market.
"These are significantly more favourable terms and conditions for our country, in terms of using the funds as Budget support. At the same time, the funds under this Arrangement are only precautionary, meaning that their solely purpose is for reinforcing our position on the financial market", he underlined.
This credit line available for member countries with sound economic fundamentals, policy frameworks and policies, may help safeguarding the economies against external shocks by providing upfront access to IMF resources.
As regards the Supplementary Budget, Besimi announced additional cutting of non-productive costs.