20st July 2022, Skopje – Construction of Skopje – Blace motorway, as well as implementation of power line interconnection projects, will contribute to the development of both countries and enhanced mutual economic cooperation, concluded the Minister of Finance, Fatmir Besimi, and the Ambassador of the Republic of Kosovo, Florian Qehaja, at the meeting held today.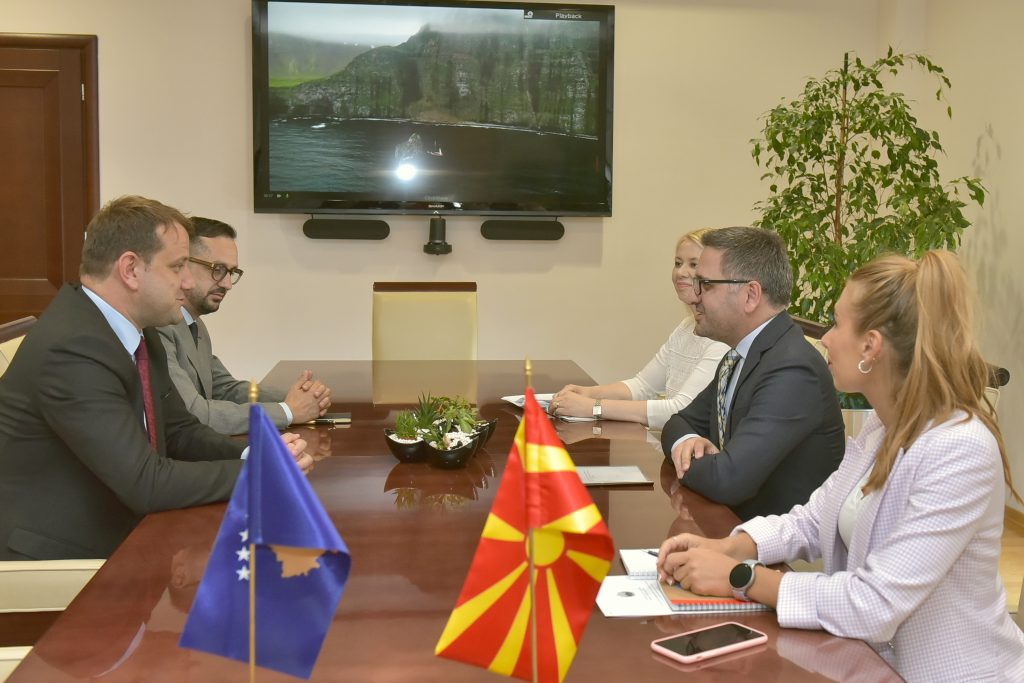 "These are strategic infrastructure projects of particular importance for the development of both countries. Skopje – Blace motorway is partially financed with a grant under the Western Balkans Investment Framework (WBIF Instrument). It will be so in future as well, as an EU Member State. Republic of North Macedonia has commenced the accession negotiations for EU membership, and our experience will be valuable for Kosovo on its path to the EU", Minister Besimi emphasized.
Loan Agreement with EBRD has been signed this month, providing EUR 167.6 million as regards Skopje–Kosovo Border Motorway Project – second phase, i.e. second subsection, totalling EUR 194 million. In addition, EUR 20.82 million is provided as WBIF investment grant for the respective Project, EUR 5.68 million as a grant for technical assistance under the same instrument, with additional EBRD grant amounting to EUR 0.35 million, aimed at preparing e-mobility national strategy and action plan on road infrastructure.
First motorway section – from the border with Kosovo to the village of Blace is expected to be completed by September, with the Public Enterprise for State Roads financing its construction with its own resources.