20th July 2022, Skopje – Growth Acceleration Plan, the implementation of which envisages doubling the growth rates, transition to green economy, energy crisis, as well as measures undertaken to slowdown the inflation and those to be undertaken in the coming period, was among the crucial topics discussed at the meeting Minister of Finance, Fatmir Besimi, had with WB Country Manager for North Macedonia, Massimiliano Paolucci, and Practice Manager for Macroeconomics, Trade and Investment – MTI, Jasmin Chakeri.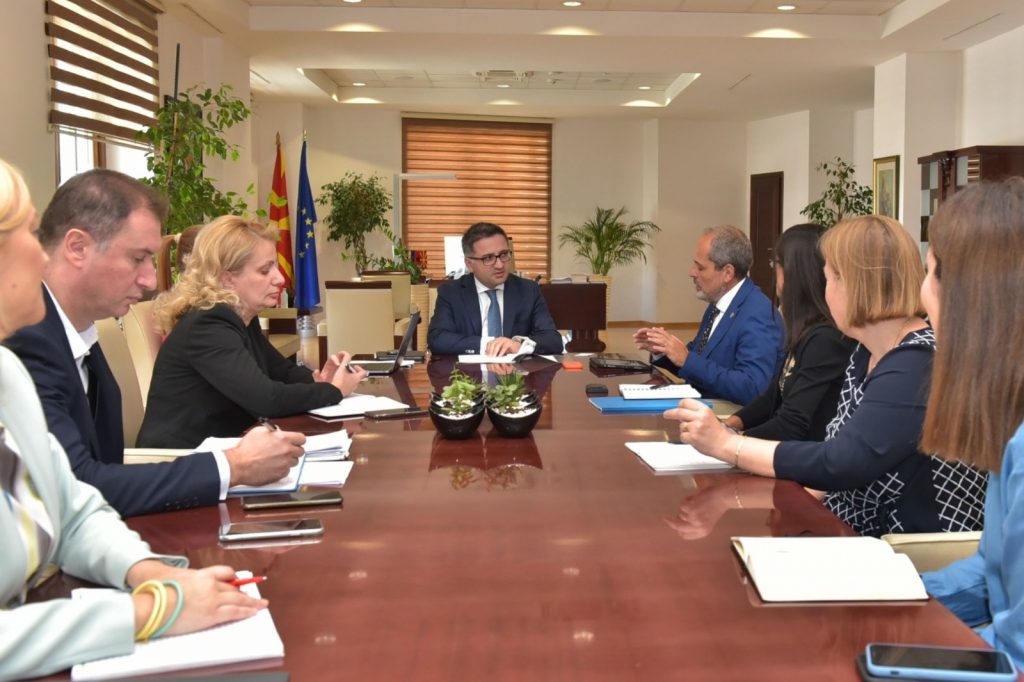 "First set of measures was aimed at slowing down the inflation spiral, and the upcoming measures will be primarily aimed at specific target groups most affected by the crisis, which could not cope with these effects without these measures in place. This is actually what the international financial institutions, such as IMF and the World Bank, as well as the European Union, have recommended – measures to respond to the needs of the target groups", Minister Besimi underlined.
As for the policies to manage the energy crisis, the Minister pointed out that financial support in the amount of Denar 5.3 billion was allocated to Macedonian Power Plants (AD ESM) from the 2022 Budget so as to cope with the energy crisis. In this respect, by timely providing support to the energy sector, the electricity supply issue was overcome, thus protecting the citizens against the price shocks and providing the most favourable electricity price for the companies.
He also emphasized the continuous commitment to realization of the Growth Acceleration Plan to the end of scaling up total investments in the economy, thereby reducing the fiscal deficit and maintaining stable debt level.