13th October 2022, Washington – Department of the Treasury's Office of Technical Assistance (OTA) stands ready to support the development of the public finance management capacities, as well as the fight against the informal economy and the anti-money laundering polices.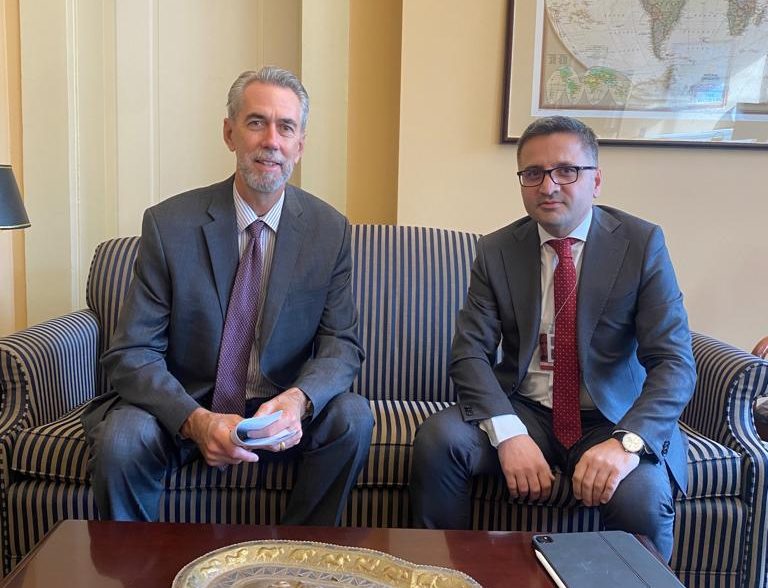 This was discussed at the meeting between Minister of Finance, Fatmir Besimi and Deputy Assistance for Technical Assistance Policy within the U.S. Department of the Treasury, William Larry McDonald, taking place in Washington.
Minister Besumi pointed out that, over the past years, the Government of the Republic of North Macedonia actively worked on designing measures and plans aimed at reducing the informal economy, such as the Action Plan for Eradication of Informal Economy, prepared by the Ministry of Finance. In addition, the new Organic Budget Law is a key reform implemented in the field of public finance, all to the end of setting up a framework for conducting sound, predictable and sustainable fiscal policy. USA technical assistance therefor would be of crucial significance.
At the same time, topics being discussed pertained to the possibilities for deepening the economic cooperation and the realization of new projects, in cooperation with USAID and the US Embassy to North Macedonia.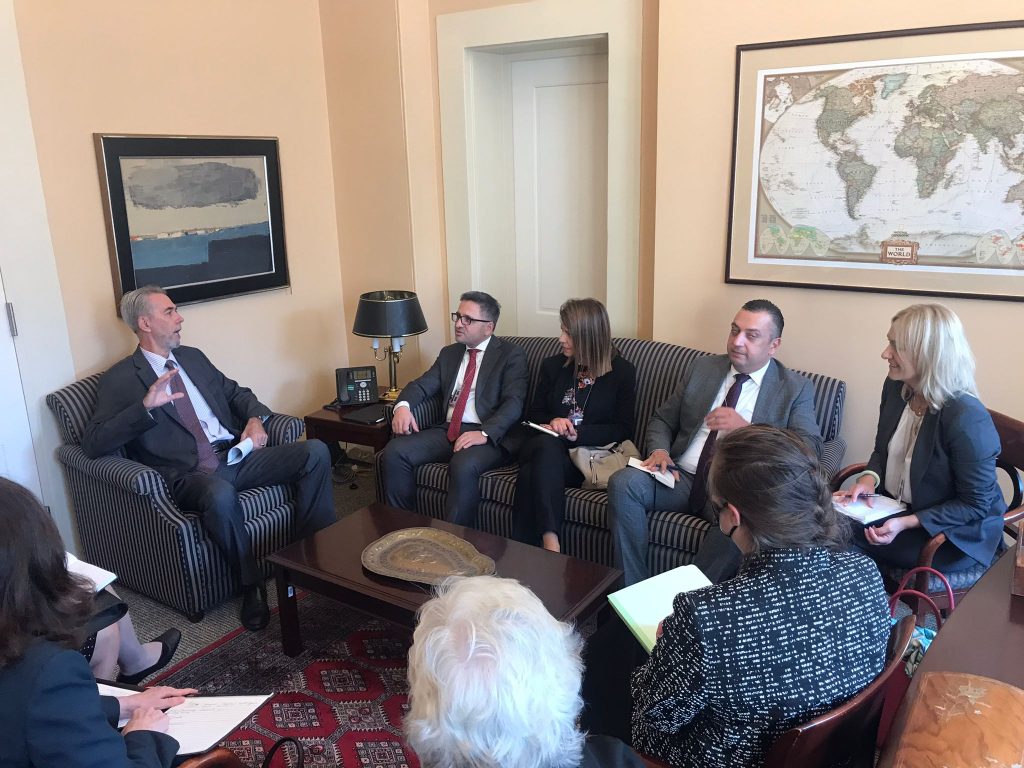 Both parties agreed that what is of priority importance at present is coping with the energy and price crisis while preserving the macroeconomic stability, with the new set of measures as adopted by the Government being focused thereon.
Within the Annual IMF and WB Meetings, Minister Besimi will also meet World Bank Group Executive Director, Koen Davidse, WB Vice President for Europe and Central Asia, Anna Bjerde, as well as IMF Executive Director, Paul Hilbers and Director of the European Department at the International Monetary Fund, Alfred Kammer.