15th March 2022, Skopje – 2022 Budget, adopted by the Parliament, projects EUR 600 million worth borrowing. EUR 545 million out of this amount will be intended for financing the budget deficit projected, with the remaining funds intended for increasing the deposits usually kept as reserves at the end of the year for the next one,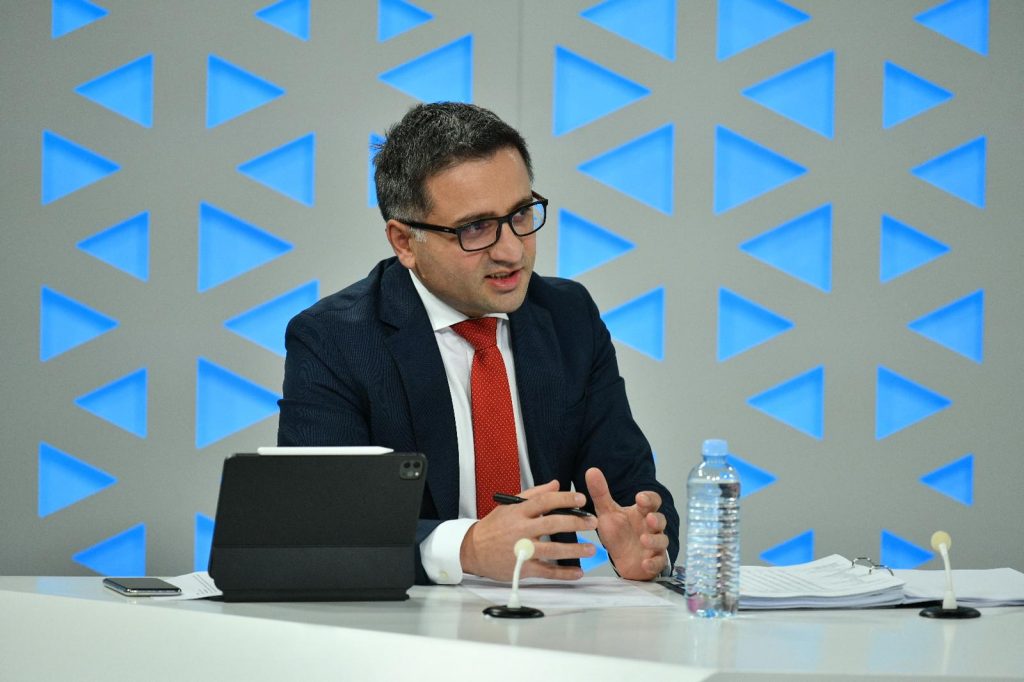 Minister of Finance, Fatmir Besimi, said in his interview for "24 Analiza" TV show, pointing out that the Government will borrow EUR 600 million this year.
As he underlined, the Government might borrow the projected funds from external sources, considering the ongoing developments and trends on the foreign capital market, all to the end of keeping more funds for the domestic economy. He also pointed out the option for combining the sources for borrowing from external, as well as domestic financial markets.
All preparatory activities for issuance of Eurobond, projected in the 2022 Budget, are ongoing.
"Everything is in place. Developments are being analyzed so as to approach the capital market and issue when the conditions are the most favourable, i.e. to attain the lowest price, considering the volatile conditions, as well as the interest rates which, unlike last year, are higher. We, as a Government, have no liquidity issues, hence we are in no hurry to borrow today or tomorrow. We are waiting for the most convenient moment and, as per the expert recommendations, to approach the capital market and issue", Minister Besimi said.
As he said, preparatory activities for issuance of the Eurobond are undertaken with joint lead managers. They have provided support to successfully complete previous Eurobond issuance processes, as well as the issuance of the Eurobond last year with historic low interest rate.