29th March 2022, Skopje – "Ministry of Finance recognized the importance of building and enhancing the capacities in the field of accounting and financial reporting in the public sector, taking an active role by conducting training and international certification of public sector accountants in the Republic of North Macedonia," Deputy Minister of Finance Filip Nikolosk pointed out at the event held on the occasion of launching the Project "Public Sector Accountant Certification Training – Second Level".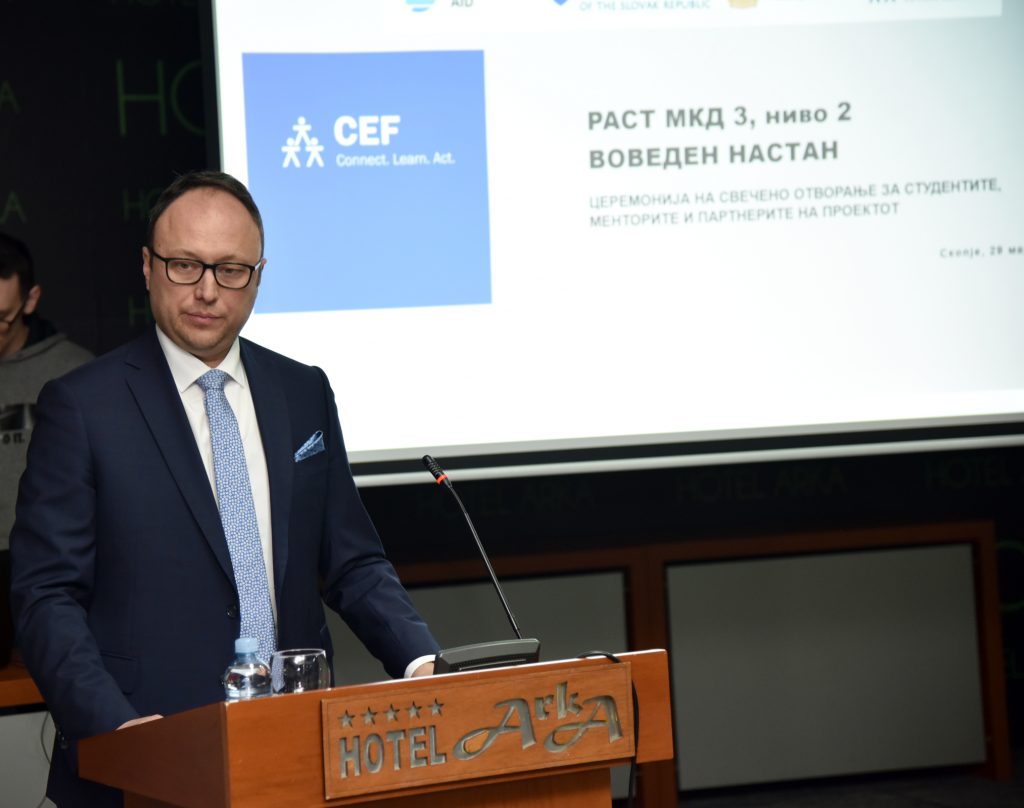 Deputy Minister Nikoloski stressed that strengthening the capacity of accountants and financial reporting in the public sector is one of the strategic goals of the public financial management reform.
Thus, in accordance with the planned reforms in the field of budget accounting, which are planned in the period 2022-2023, expenditures will be recorded when a transaction occurs in the reporting period, rather than when payment is made, whereby revenues will continue to be recorded when being collected. This will be provided by replacing the cash-basis accounting with the so-called modified accounting principle. Such recording concept will provide for more realistic and up-to-date monitoring of budget users' arrears, which principle will be also applied in the State Treasury by implementing the new Financial Management Information System.
Accounting profession reform will cover mandatory training and taking an exam for public sector accountant certification. Therefore, Ministry of Finance will continue the cooperation with CEF in the field of training and certification of accountants.
In addition to Minister Nikoloski, Ambassador of the Republic of Slovenia H E Henrik Markuš,, Minister Plenipotentiary within the Slovenian Embassy, Tatjana Kovačič, Director of CEF, Jana Rapansek, as well as the international Advisor within the Chartered Institute of Public Finance and Accountancy (CIPFA), Tommaso Scali, also had their address at this event.
Project for Public Sector Accountant Certification Training is supported by the Ministry of Finance, the Center of Excellence of Finance, as well as CIPFA, being financed by the Ministry of Finance of the Republic of Slovakia and the Ministry of Foreign Affairs of the Republic of Slovenia. The training will cover up to 20 candidates, having acquired public sector accountant certificate – first level, in the previous cycles.
The event was also attended by the State Secretary of the Ministry of Finance, Jelena Tast.